Baked potatoes are versatile and can be used in countless ways. From salads to sandwiches, they go well with almost anything. If you don't want to waste them, try these 16 recipes.
Potatoes are a great source of fiber, potassium, vitamin C, B6, folate, magnesium, iron, zinc, copper, manganese, phosphorus, selenium, and niacin. They also contain some protein and carbohydrates.
Potatoes are a great way to add variety to your meals and boost your health. If you already have some leftover baked potatoes, then try these recipes today!
Are Leftover Baked Potatoes Safe To Eat? 
Yes! You should not worry about eating leftover baked potatoes. However, if you do choose to eat the skin, make sure that it is thoroughly cooked before consuming.
How Many Calories Are In Leftovers From Baked Potatoes?
A medium-sized potato contains about 100 calories. The calorie count depends on how much butter or cheese was added. For example:
A small baked potato has around 140 calories. It does not include any toppings such as sour cream, guacamole, salsa, etc.
A large baked potato has around 200 calories. It includes all the toppings mentioned above.
How Long Will Leftover Baked Potatoes Last?
Baked potatoes can stay fresh for up to 3 days when stored properly. Make sure to store them in an airtight container in a cool place (not refrigerated).
Can I Freeze Leftover Baked Potatoes?
Yes, you can freeze leftover baked potatoes. Simply wrap them tightly in plastic wrap and put them into freezer bags. To reheat, simply microwave until heated through, or let them defrost, and bake them.
How Do You Reheat Baked Potatoes? 
You can heat leftover baked potatoes by microwaving them, as well as baking or roasting them. Potatoes are incredibly versatile, and you can reheat them safely in many ways.
One of the best leftover potato recipes is twice baked potatoes. Twice baked potatoes are super easy to make, and they're pretty self-explanatory, too.
If you have some leftover baked potatoes, then this is one of the quickest and easiest recipes you can make. To make twice baked potatoes, you need baked potatoes. 
Scoop out the inner part of the potatoes, so it's just the skins. Pour a little oil on the empty potato skins. 
With your baked potato, mix in sour cream, milk, salt, pepper, and butter. Add cheddar, as well as green onions. 
Crisp up some bacon, and chop into small bits. 
Spoon your potato mix back into the empty potato skins, and top with cheddar cheese. Broil or grill these until the cheese has melted and is bubbling. 
Top with bacon and green onions. 
Shepherd's pie is a British classic, and it is super easy to make. You need leftover baked potatoes, and this will speed up the whole process rather than boiling them. 
Firstly, preheat your oven to 350 F, and grease and line a baking tray. 
Cook up some ground beef, along with garlic, onion, and celery. Pour this mixture into the tray, along with some stock and herbs of your choice. 
Spread your mashed potatoes onto the ground beef, and sprinkle cheese on top. 
Broil or bake for twenty minutes, until the cheese has melted and bubbled. 
Serve and enjoy!
Fish pie is another great dish, with a lot of potential. If you have leftover potatoes, you only need fish and veggies. For this fish pie, use cod, salmon, halibut, or any mild fish.
Before you make this dish, mash up your potatoes until they are smooth. 
Preheat your oven to 350 F, and prepare your fish by filleting and removing any skin. 
Boil the fish in milk along with some herbs and spices. 
Melt butter, and add parsnips and leeks, stirring until softened. Strain the fish and set aside. 
Add the veggies, fish, and the ingredients to your mix, and heat until it has thickened. Season with salt and pepper, and stir in some peas. 
Cook the potatoes, and whip them with butter, cheese, buttermilk, and horseradish. Season with salt and pepper. 
Empty the fish mixture into your tray, and top with your mashed potatoes. Dab some butter and cheese on top of the mash, and bake for at least thirty minutes.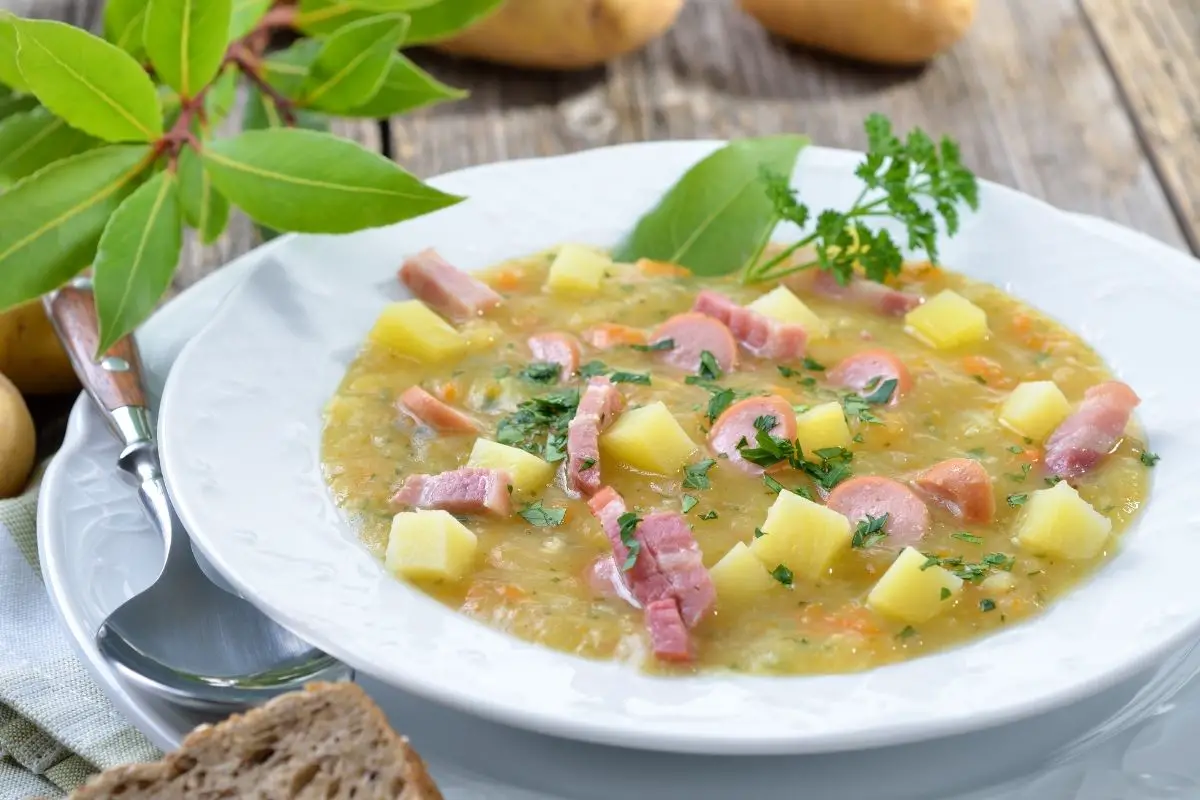 Potato soup doesn't sound the most appetizing, but it's popular, hearty, and filling. 
Cook off the bacon, and set it aside. With the bacon grease, cook off your veggies until they are soft. 
Add broth, potatoes, stock, and milk to your veggies. Make sure it does not burn. 
Add your remaining ingredients, including the Greek yogurt, and crispy bacon. 
Serve warm, and top with optional green onions and salt and pepper.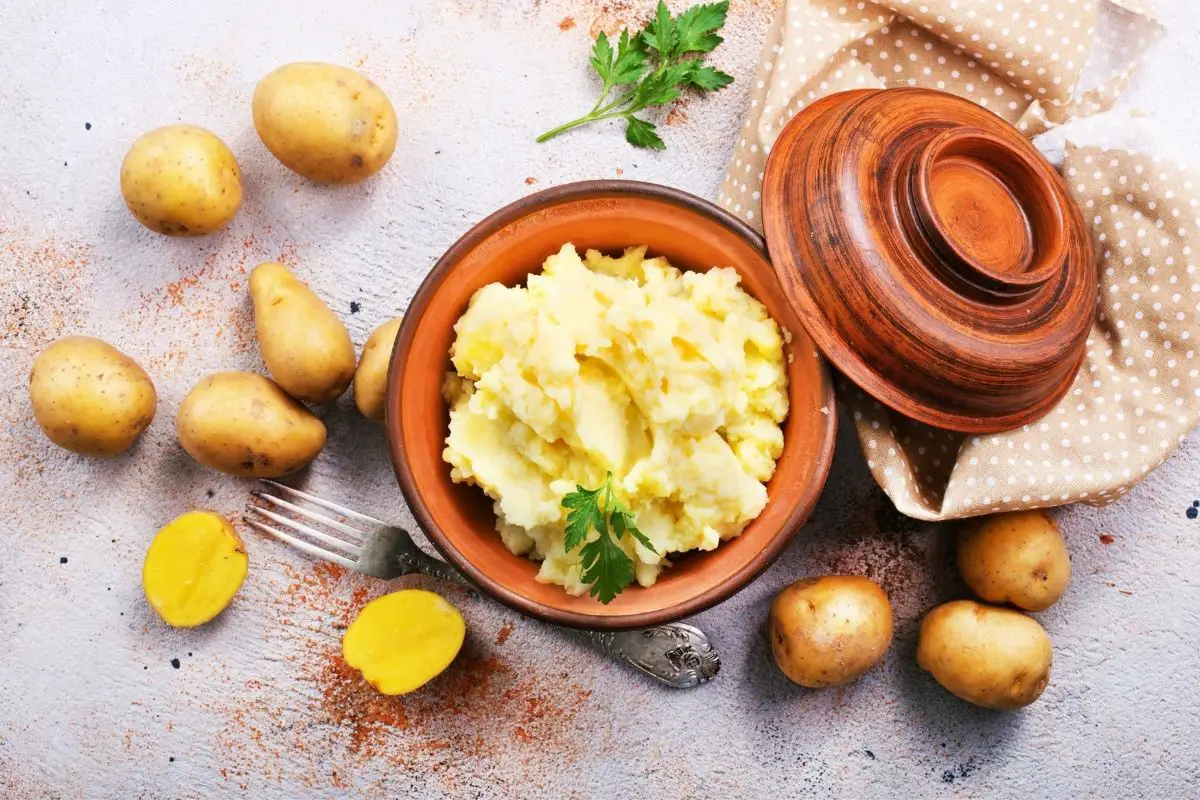 Potato mash is another obvious choice for leftover baked potatoes. You can make basic mashed potato with butter and cream, or a more luxurious version.
Scoop out the potato flesh from your leftover baked potatoes and set aside. Mash thoroughly, and add butter and milk to the mix and stir when heating. 
Add roasted garlic, cream cheese, and salt and pepper. Top with chopped green onions, and optional bacon bits. 
Crispy potato skins are delicious and crispy, and they are ideal for a party! 
Scoop out the inner of the potatoes, and set the potato skins to one side. 
Crisp up some bacon, and bake your potato skins until they're crispy. Sprinkle the inside of the potato skins with cheese, and broil for two to four minutes. 
top with sour cream, green onions, and crispy bacon, and enjoy. If you want to repurpose your mashed potatoes, use them for mash or eat them as a side. You can even top your potato skins with them. 
Potato wedges are another easy choice for repurposing your baked potatoes. Simply chop your potatoes into wedge shapes. 
Next, place them on a lined tray, and season with salt, pepper, garlic, and paprika. You can even air fry your baked potatoes or fry them. 
Bake them for 35 minutes, or air fry them for 20 minutes. 
When they're crispy, top with dried parsley and garlic. 
Potato salad is a delicious addition to any meal, or party. Follow this recipe for an easy potato salad. 
Chop up your baked potatoes, and set aside. Cut them up into small pieces. 
Mix a bowl with sour cream, mayonnaise, mustard, celery, parsley, dill pickles, salt, pepper, and thinly sliced green onions. Add bacon to the mix, along with your potatoes. 
Mix together, and serve cold. 
Potato latkes are a type of potato fried pancake, and they originate from Eastern Europe. 
Make sure your baked potatoes are as cold as they can be. You can even pop them in the freezer for a short time to firm them up, as you need to grate them. 
Grate your potatoes, along with an onion. Squeeze off any liquid, in a muslin cloth or clean towel. 
Add in eggs, salt, pepper, and flour. There should be enough flour to make it thick. 
Preheat your oven to around 200 F, and heat up a skillet with 1/4 cup of vegetable oil. Get this oil hot. 
Drop your potato balls into the oil. Flatten your potatoes to make pancakes in the pan. 
Fry for around three or four minutes per side, and transfer to a paper towel and let the oil drip away. 
Baked breakfast potatoes are an ideal breakfast food, and they go well with sides such as eggs and bacon. 
Preheat your oven to 425 F and line your baking sheet. Spray with a nonstick cooking spray. 
Chop up your potatoes into small bite size chunks, and add your herbs and spices. Mix gently so that the potatoes do not crumble, but the spices are incorporated. 
Toss these potatoes onto your tray, and bake until they are golden and crispy. 
Baked eggs and potatoes is a popular breakfast food, and it's super easy to make with leftover baked potatoes. 
Preheat the oven to 400 F, and heat butter in a pan. Chop your potatoes into small chunks and cook your potatoes in the butter until they are golden brown and crispy. 
Add parsley, salt, pepper, and garlic to the potatoes. Transfer to a baking tray, and make some gaps in the potatoes, big enough for some eggs. 
Crack some eggs into the gaps, and bake until the egg whites and set. This should take around ten minutes. Add cheese, and broil until the cheese has melted. 
This healthier fried rice recipe is excellent for making a quick lunch from your leftover baked potatoes. 
Soak and cook the rice until it is fluffy and tender. Set this aside until you are going to make your potato fried rice. 
Heat up some oil in a pan, and add paprika and onions. Cook until the onions are soft. Add your chopped up potatoes, and cook until they are heated. 
Add your rice, garlic, seaweed, sesame, and seasonings. Cook until it has browned, and serve. 
Fondant potatoes are impressive at any dinner party, and they are pretty simple to make. To make these with leftover baked potatoes, the potatoes need to be whole. 
Make sure your potatoes are cold, so they stay in shape when you cut them. Cut them into cylinders, and heat up a pan with vegetable oil. 
Place your potato shapes into the hot oil, and fry until both sides are well browned. Season with salt and pepper. 
Add butter and thyme to the pan, and pour in chicken stock to cover the potatoes. This will add a great flavor to them. 
Heat until the potatoes are soft, which they will be anyway because they are precooked. 
Serve, and top with the herb butter. 
Gnocchi is a delicious and unique way to use up your baked potatoes. 
Remove any skin from your potatoes, and mash them up until they are smooth. Add salt and pepper, and mix well. Make a well in the middle of the potatoes, and add in your eggs. 
Whisk up the eggs, and incorporate the eggs into the potatoes until it makes a smooth paste. Mix it with your hands until it is smooth. Add any flour if it is too wet. 
Pour a cup of flour onto a clean counter, and pour out your mix into the flour.
Knead the potato dough until it becomes solid, and slice into parts. Roll this into a long sausage, and cut into small 1/2-inch squares. 
Place a fork onto the gnocchi to make a groove. 
Pan fry your gnocchi with butter, and herbs. 
A breakfast casserole is a delicious treat for any weekend morning. You can swap ingredients depending on what you have in your fridge – it's that easy. 
Grease and line a large baking pan. 
Slice up your booked potatoes, and shred them as small as you can. Top with salt and pepper. 
Whisk your eggs, along with salt and pepper, cheese, ham, and milk. 
Pour this onto the potatoes, and bake at 350 F. Bake for at least an hour, and let it rest until it has set. 
Top with green onions and serve. 
You can alternatively use bacon instead of ham. 
Finally, one of the best ways to use leftover baked potatoes is in a tray bake. You can crisp up the baked potatoes with meat and veggies, or you can make your own kind of casserole. 
Grease and line a baking tray. 
Chop and prepare your veggies, including zucchini, squash, peppers, onions, and garlic. Distribute these veggies onto the tray, and season with salt, pepper, and oil. 
Add in your optional chicken thighs, and add in your sliced baked potatoes. Add in chicken stock, balsamic vinegar, and maple syrup. 
Top with a drizzle of olive oil, and bake until the chicken is cooked, and the potatoes are crispy. 
Final Thoughts
These recipes are just some ideas of how to use up your leftover baked potatoes. If you want more ideas, potatoes are incredibly versatile, so you'll be sure to find even more recipes.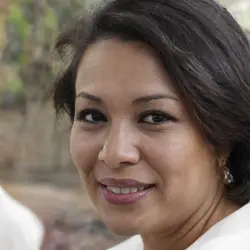 Latest posts by Kunal Sharma
(see all)