There are so many types of sushi out there that you might struggle to really understand which one you might prefer to opt for in a sushi spot. For that reason, we've come up with the most popular types of sushi, in an attempt to give you a little bit of guidance next time you order.
7 Most Popular Sushi Rolls
Without further ado, let's dive into the world of sushi rolls, and talk about the 7 best options for your next sushi night.
Shrimp Tempura Roll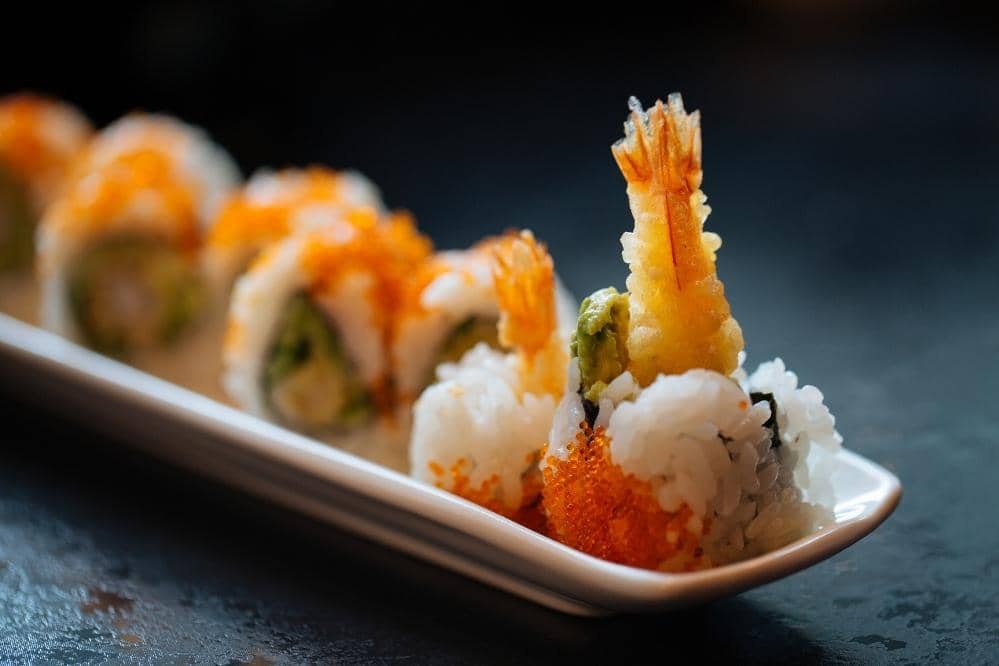 The shrimp tempura roll is one that you might not have heard of since it's a surprisingly modern invention. However, it's one that you definitely need to sample!
The thing that sets it apart from some other sushi options is the creative use of tempura batter to make a crispy, savory shrimp filling that's utterly delightful. Some of the other fillings include cucumber, nori, and tobiko (flying fish roe).
This sushi is usually placed right at the top of the menu in Japanese restaurants. There is always a range of reasons for this, but the most prominent one is that it can be quite expensive. For that reason, we would recommend ordering a single plate and filling it up with a different option. If you're looking to splurge, though, we might suggest spending a lot of money on shrimp tempura roll – it's delightful!
California Roll
The California roll is probably the most popular sushi on this list. It's really commonly adored since it contains no challenging flavors, only the combination of appealing textures and spices that brings out a wonderful concert of sushi flavorings.
On top of that, it contains no raw fish, which makes it more approachable for sushi beginners. This, combined with the fact that it is usually very affordable, leads to a great beginner option in the world of sushi.
The reason that the California roll still stands out today is quite simple, really. It's that it still has the same flavor is did when it was created, and this classic flavor is something people keep coming back for. That combination of soft rice and potently flavorful fillings is wonderful and powerful.
Dragon Roll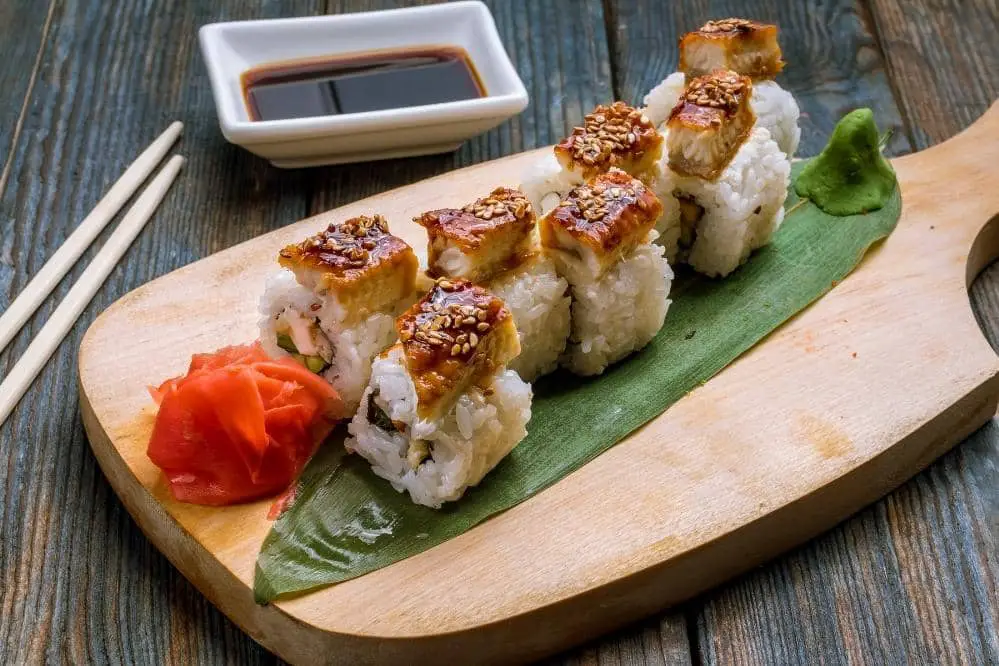 Dragon roll might be our personal favorite, simply because of how cool it looks! The stacked-up slices of avocado on the outside do resemble a snake or a dragon, and we love that little touch of clever design. That, combined with the spicy sauces that so often accompany a name like 'dragon' makes for a beautiful sushi roll – the mixture of bright green and sharp red is eye-catching and exciting.
The distinctive appearance made this option very popular when it was first created. Since then, people that love a bit of eel in their diet have been flocking toward the tasty option. It's a taste sensation!
We really like the fact that this sushi is in the same design as the California roll: inside out. This design combined with new and exciting flavors makes for a dish that entices people a little further into the world of sushi.
Spider Roll
The spider roll is very, very visually distinctive. It's essentially a version of the California roll that's made more intensely and authentically. It's served with rice on the outside (rather than seaweed), and the crab inside is fried soft-shell crab, rather than imitation crab.
The combination of genuine soft-shell crab with avocado, roe, and spicy mayo (among other ingredients) has made the spider roll a treat to eat. Something that we personally really adore about it is the fact that it has a pleasant crunch, thanks to the fried crab.
Something that truly makes this sushi option stand out from the crowd is that it's a perfect version of sushi – excellent ingredients and excellent technique combine to create sushi that feels utterly out of this world.
Rainbow Roll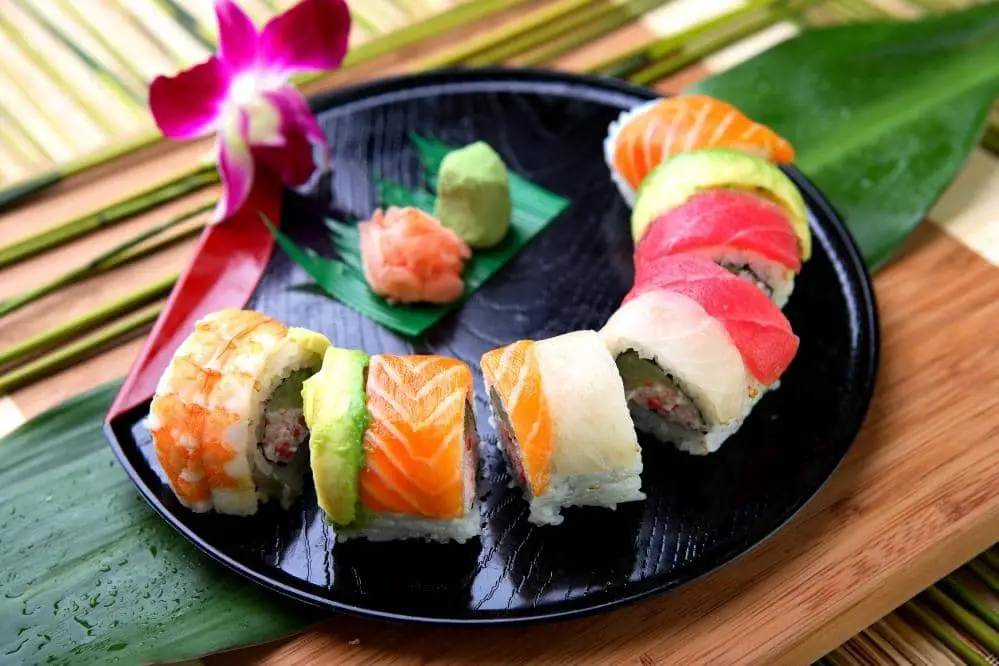 The rainbow roll is such a wonderfully pretty option that we love to order it even if we might not be feeling the flavors that it brings. The coloring is genuinely uplifting, and it's a delight to have on the table!
Despite going the extra mile to make this sushi a little prettier than some of the other options, it's not noticeably more expensive. It costs around 5 dollars more to make a rainbow roll than a California roll, and when that cost is broken down in a large sushi meal, it often isn't noticeable.
As an interesting note, the filling of this sushi contains four types of seafood: yellowtail, shrimp, tuna, and salmon. This makes for a wonderful flavor combination!
Spicy Salmon Roll
Spicy salmon roll isn't quite for everyone, but it's certainly for us! The use of juicy, fresh, and well-flavored salmon is what makes this dish, especially when you consider that great quality fish makes almost any dish taste better.
Each piece of a spicy salmon roll is topped with sesame oil, bringing an earthy, rich, and intensely potent flavor to the forefront of a sushi meal. This, combined with the sriracha seasoning in the roll, is delightful! Sriracha isn't actually Japanese, it's Thai, but the flavor slots into Japanese cuisine excellently well. We really enjoy a spicy salmon roll, it's wonderful!
Spicy Tuna Roll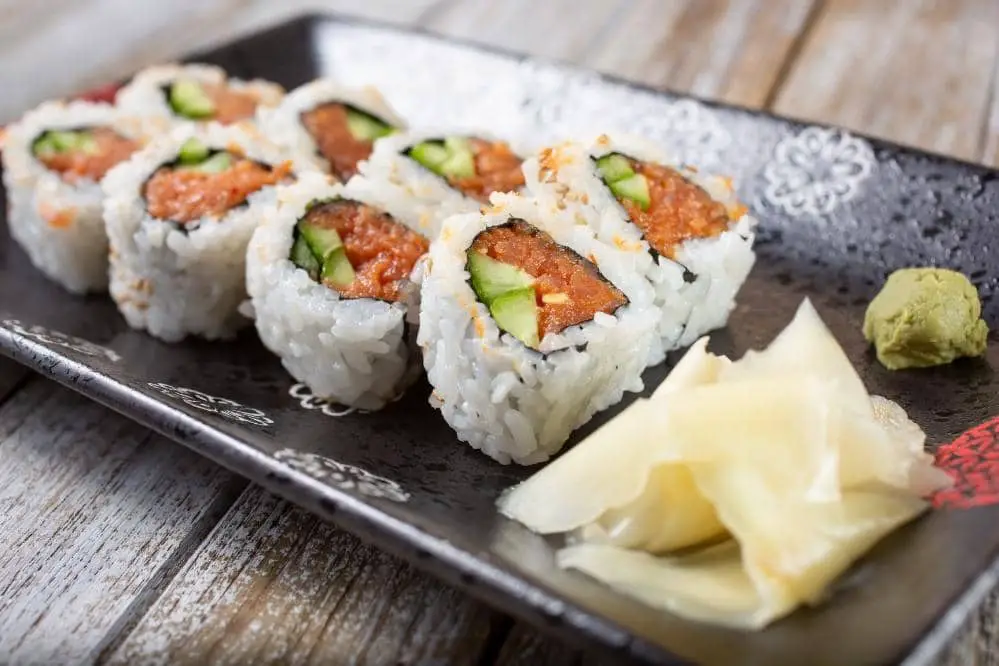 A spicy tuna roll is one of the prettiest options you can pick up from a sushi bar. It's quite simple, admittedly, but this simplicity only serves to enhance the look of the food on your plate.
Fresh tuna is combined with spicy mayo or sriracha in an unforgettable combination, before then being wrapped (inside out) in nori and rice. This leads to a final portion of sushi that's utterly decadent and simple, showcasing the wonderful ingredients.
We hope that this article has enabled you to find out a little more about the world of sushi, and talk about what makes it great. There is a wide range of delicious sushi out there, and you'd be well served by starting anywhere on this list. We might suggest starting with the spicy salmon roll – who doesn't love salmon?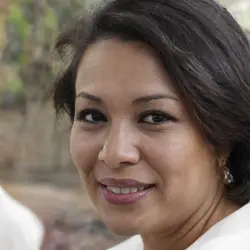 Latest posts by Kunal Sharma
(see all)