Italian seasonings are great additions to Italian dishes. They add flavor and texture without adding too much sodium or fat.
If you want to try something similar at home, here are six recipes that feature Italian seasonings.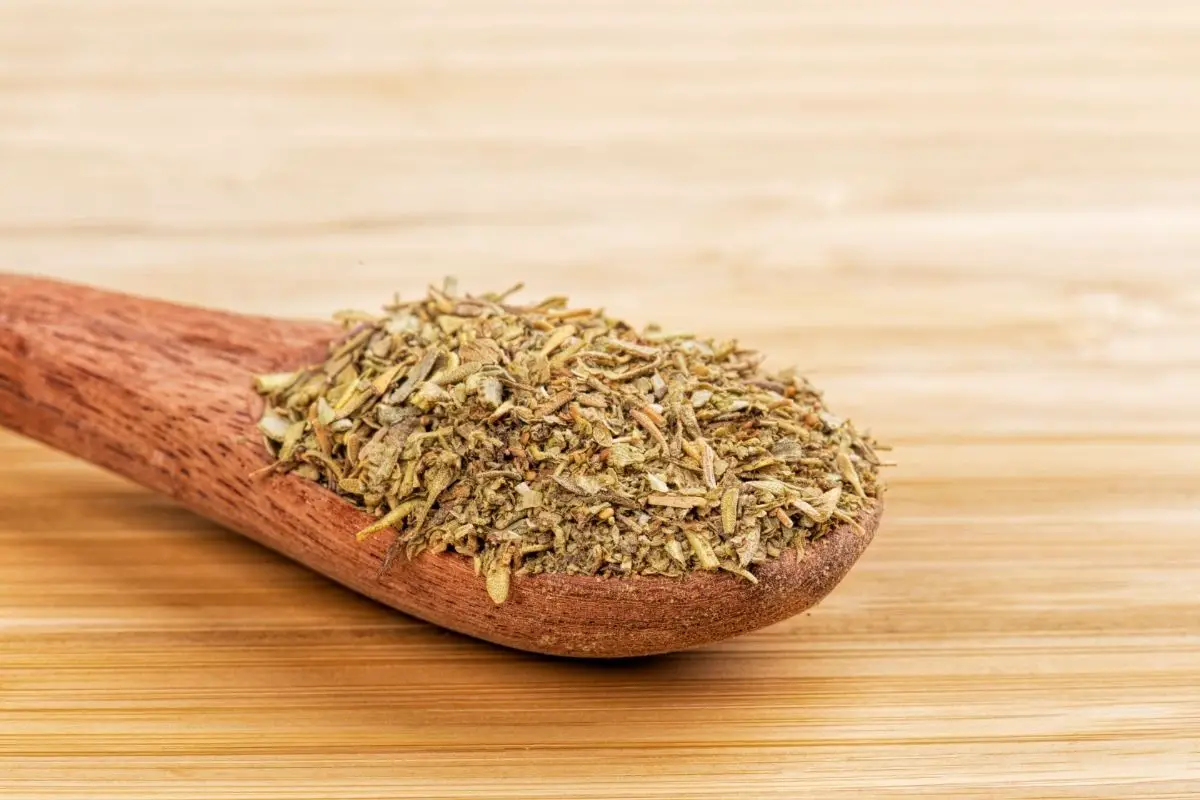 Italian seasoning is a blend of dried herbs and spices commonly used in Italian cooking.
The main ingredients include oregano, basil, rosemary, thyme, marjoram, sage, fennel seed, garlic powder, onion powder, red pepper flakes, salt, and black pepper.
There are several ways to substitute for Italian seasoning. For example, you can use fresh herbs such as basil, parsley, cilantro, mint, and dill. Or you can use other dried herbs such as oregano, thyme, and sage.
What Does Italian Seasoning Taste Like?
The flavors of Italian seasoning vary depending on the type of herb or spice included. Some common ones include:
Oregano – This herb has a strong, slightly spicy aroma with hints of citrus. It adds a savory note to soups, stews, sauces, meatballs, pasta, pizza, and more.
Basil – This herb has an intense, sweet scent with notes of licorice and pine. It adds a bright, tangy flavor to salads, sandwiches, pizzas, pastas, and more.
Thyme – Thyme has a milder flavor than oregano and basil. Its aroma is reminiscent of lemon grass and bay leaves. It works well in chicken dishes, baked goods, and desserts.
Rosemary – Rosemary has a light, woodsy aroma. It tastes mildly bitter and pungent. It pairs well with fish, poultry, meats, vegetables, and potatoes.
Marjoram – Marjoram has a stronger, sweeter aroma than most herbs. It adds a subtle hint of sweetness to foods like tomato sauce, meatloaf, and vegetable soup.
Fennel Seed – Fennel seeds have a distinct, peppery flavor. They work best when combined with other herbs and spices. You can find them in blends including oregano, basil, and garlic.
Garlic Powder – Garlic powder has a strong, garlicky aroma with a hint of sweetness. It goes well with seafood, vegetables, and chicken. 
Herbs De Provence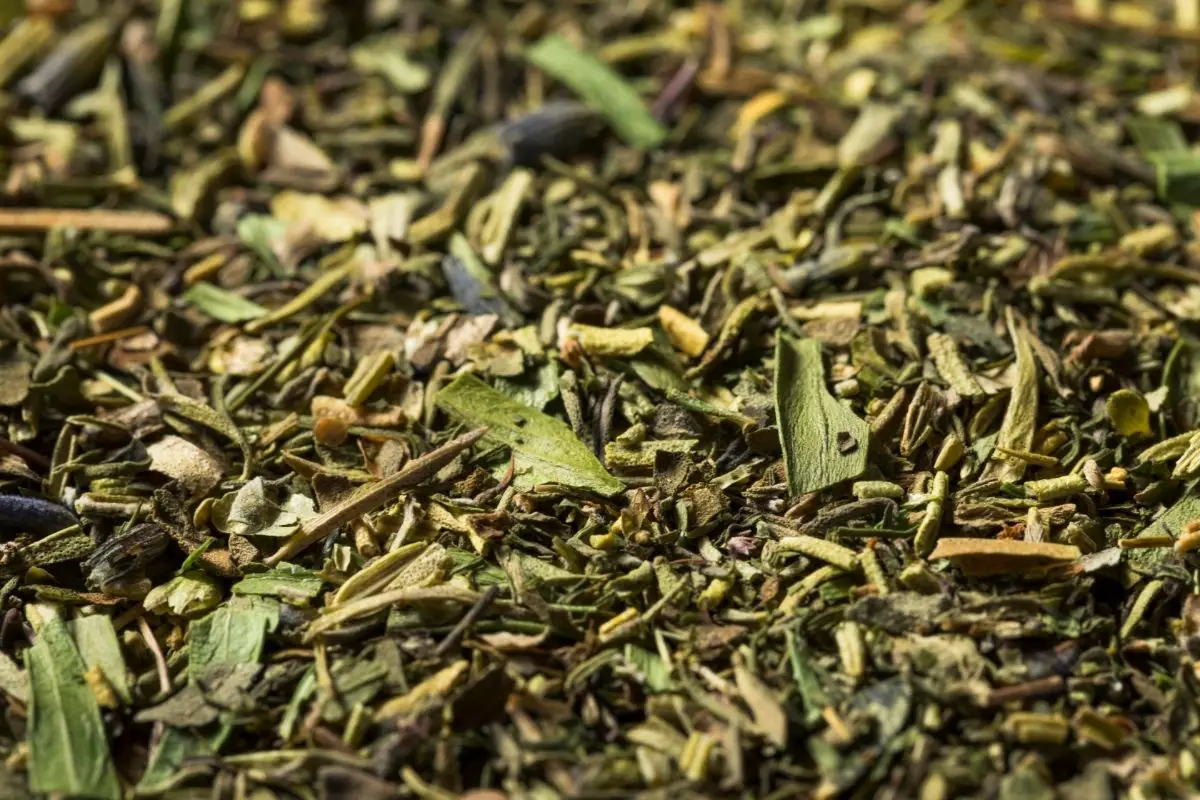 Herbs de Provence is an ideal substitute for Italian seasoning, and it consists of a lot of the same herbs. Herbs de Provence is a herb mix that originated in France. 
To make up a Herb de Provence mix as a substitute for Italian seasoning, simply follow these instructions.
Combine one tablespoon each of dried thyme, rosemary, marjoram, oregano, and savory.
Add 2 teaspoons of crushed red pepper flakes.
Mix well.
Store in an airtight container for up to six months.
Creole Seasoning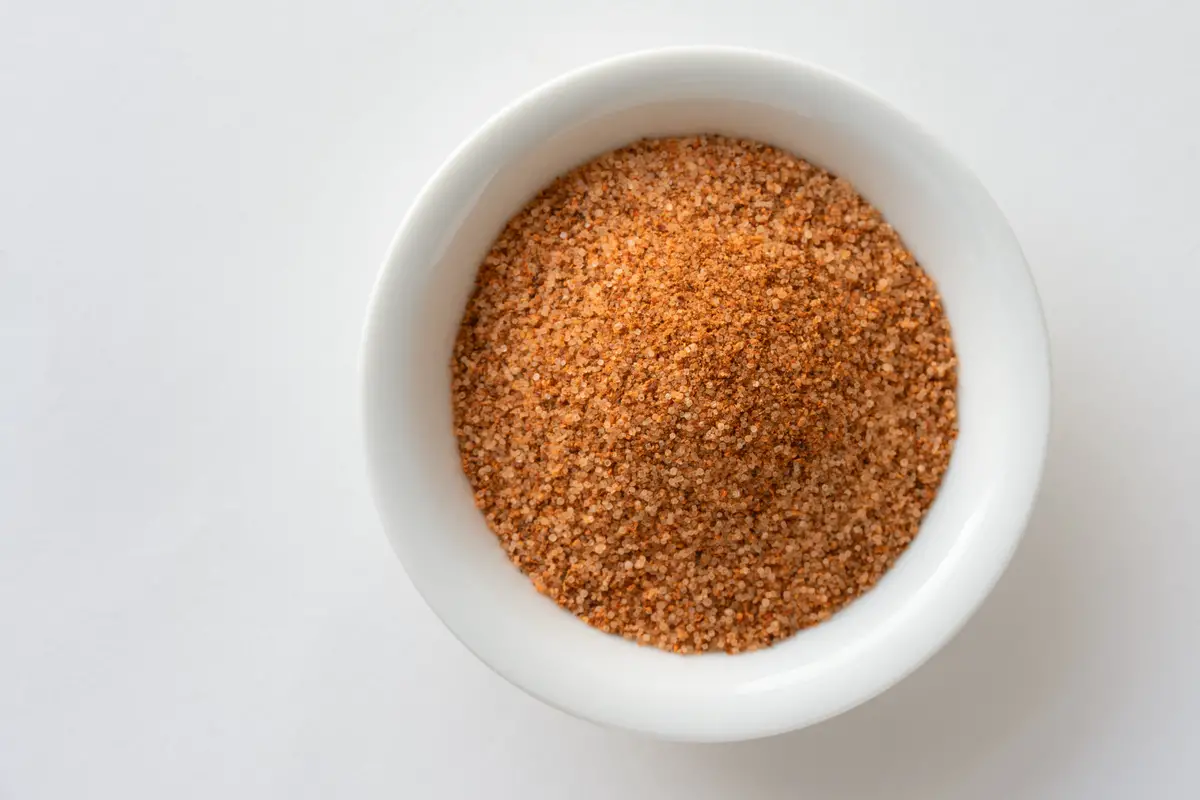 Creole seasoning is another good alternative to Italian seasoning. Creole seasoning has more heat than Italian seasoning, so if you prefer milder flavors, this may not be the best option. 
To make Creole seasoning as a substitute for Italian:
Combine 1/2 teaspoon ground cinnamon, nutmeg, and allspice; 3/4 teaspoon ground cloves; 1/8 teaspoon ground ginger; 1/4 teaspoon ground cardamom; 1/16 teaspoon ground mace; 1/8 teaspoon freshly grated nutmeg; 1/8 teaspoon black pepper; and 1/8 teaspoon salt.
Stir until combined.
Cajun Seasoning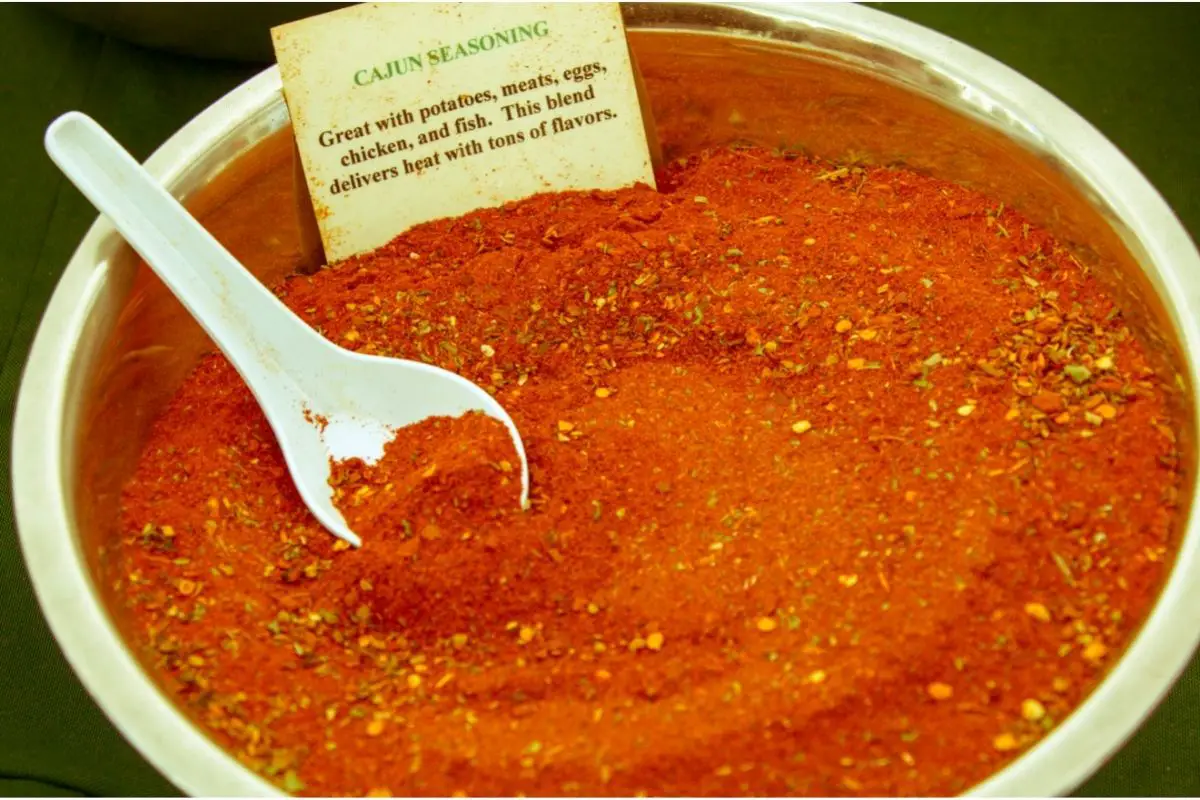 Cajun seasoning is another good alternative for Italian seasoning.
Cajun seasoning is made from a combination of spices including paprika, chili powder, cayenne, garlic powder, onion granules, celery seeds, mustard seeds, bay leaves, coriander seeds, and peppercorns.
It's often used as a replacement for Italian seasoning because it adds spice and heat.
To make Cajun seasoning as a substitute for traditional Italian seasoning:
Combine 1/2 cup paprika, 1/4 cup chili powder, 1/4 cup garlic powder, 1/4 teaspoon cayenne pepper, 1/4 teaspoon salt, 1/4 teaspoon white pepper, and 1/4 teaspoon black pepper.
Basil And Oregano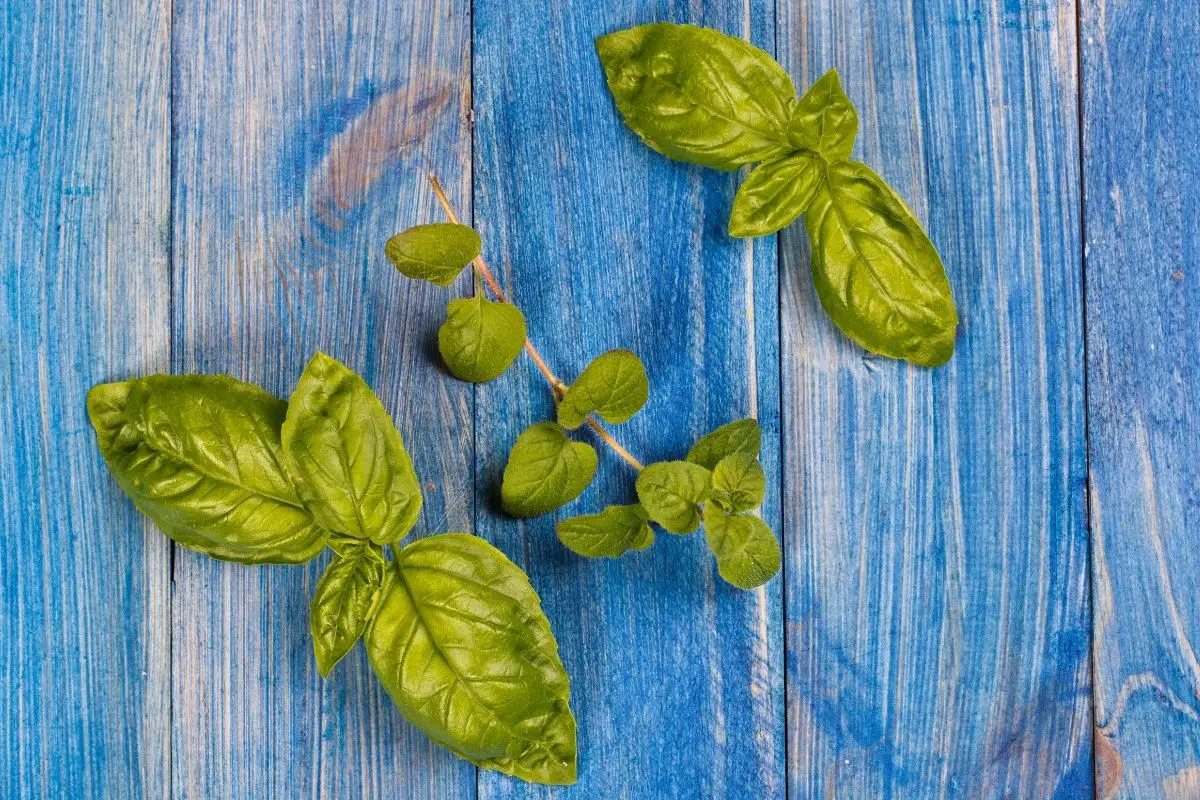 If you don't have any Italian seasoning on hand, you can still enjoy some of its benefits. Basil and oregano are both wonderful herbs that work well together.
To make them as a substitute for Italian seasonings, just combine equal amounts of dried basil and dried oregano. Season your veggies or meats with this mix. 
Pesto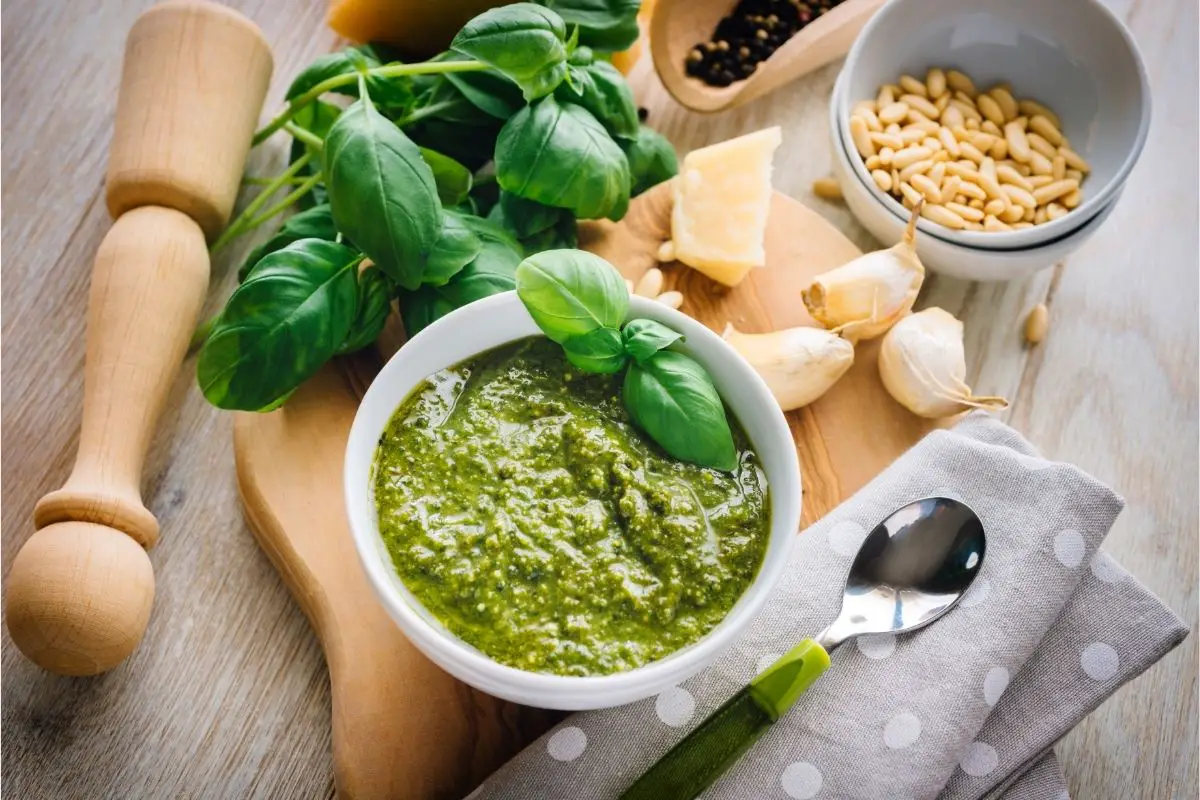 You can also make pesto as a substitute for Italian. Pesto is traditionally made with basil, pine nuts, Parmesan cheese, olive oil, and garlic. But you can easily make pesto without any of those ingredients.
Simply combine 1/4 cup chopped pine nuts, 1/4 cup grated Parmesan cheese, 1 clove minced garlic, 1/2 teaspoon salt, and 1/4 cup extra virgin olive oil.
Let stand at least 10 minutes before serving.
Greek Seasoning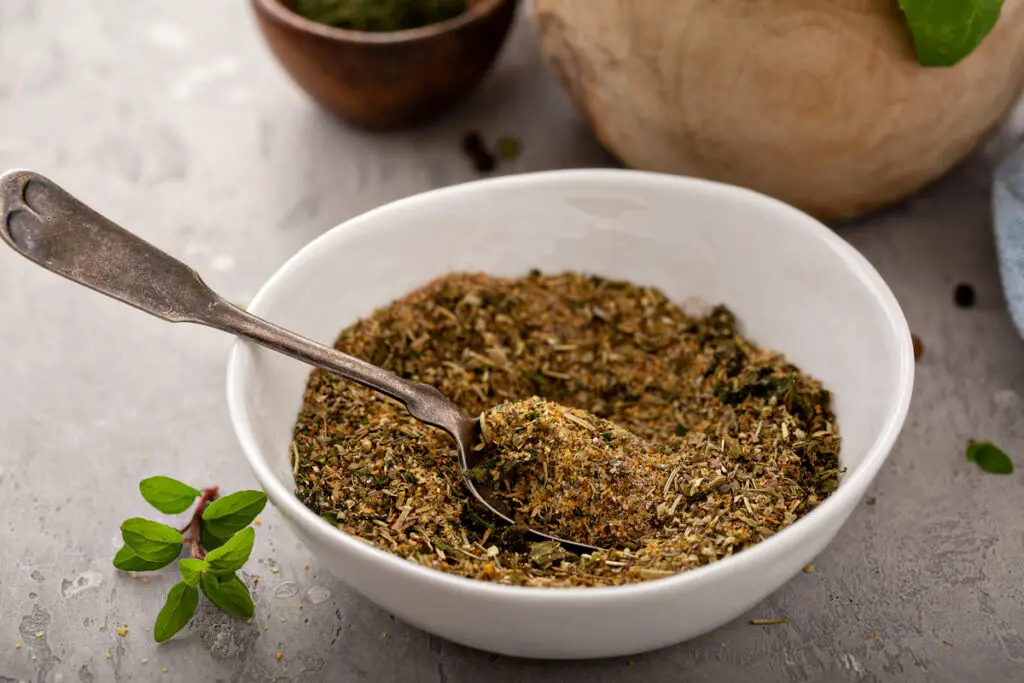 Another way to use up leftover Greek seasoning is to add it to pasta or rice dishes. Greek seasoning is usually made with dill, parsley, lemon zest, oregano, and other Mediterranean-inspired herbs. To make Greek seasoning as a substitute for regular Italian seasoning, simply:
Combine 1/4 cup dried dill weed, 1/4 cup fresh parsley, 1/4 cup dried oregano, and 1/4 lemon zested.
Mix, and serve.
What Does Italian Seasoning Consist Of? 
Italian seasoning typically contains thyme, marjoram, rosemary, sage, savory, oregano, basil, fennel seed, winter savory, sweet marjoram, summer savory, tarragon, lavender, lemon verbena, chives, and garlic.
Some brands include additional ingredients such as basil, marjoram, and oregano.
How Do I Know What Kind Of Italian Seasoning I Need? 
The type of Italian seasoning will depend on the recipe you're making. If you're making a dish that calls for only one herb, then you'll probably want to stick with one particular brand.
However, if you're making a dish where you'd like to use several herbs, you may want to try mixing various types of Italian seasoning.
For example, if you were making lasagna, you could mix basil, oregano, marjoram (a milder version of oregano), and thyme.
Or you could mix all four in equal parts. You should be able to find most of these herbs in your local grocery store.
Final Thoughts
While there are many ways to use Italian seasoning, this guide has provided you with some easy alternatives. Try using these recipes next time you need to replace Italian seasoning.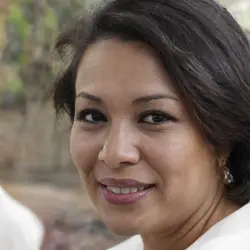 Latest posts by Kunal Sharma
(see all)