Have you ever wondered whether a particular meat grinder's part is safe to use in a dishwasher? There are numerous different benefits associated with using meat grinders; however, it's not always clear whether or not these are genuinely safe to use in a dishwasher. Fortunately, our experts are on hand today to help you find out a little more about finding and using a dishwasher-safe meat grinder.
After all, not every meat grinder is dishwasher safe, and considering this may help you find the most effective equipment for your needs.
Are Meat Grinder Parts Dishwasher Safe?
If you've recently invested in a new meat grinder, the thought of having to clean it by hand can seem like a little bit of a burden. However, while this can be a somewhat frustrating thought, ensuring you have taken the right steps to keep your meat grinder in top condition is vital. With this thought in mind, we've outlined some of the key things you should know about cleaning your meat grinder's part(s) in the dishwasher as follows.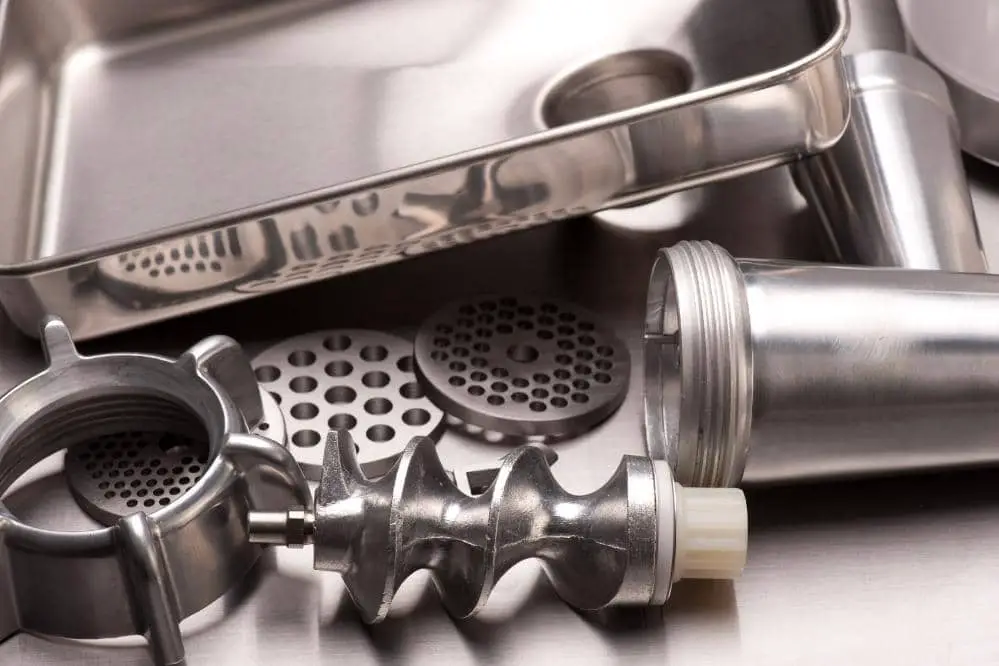 Which of a Meat Grinder's Parts are Dishwasher Safe?
First up, let's start with the good news – some parts of a meat grinder are dishwasher-safe! Dishwasher-safe meat grinder parts are typically the optional extra attachments that come with your meat grinder. In addition, plastic parts may be dishwasher-safe, such as the food pusher and collar of your meat grinder. 
As such, if you want to save a little time on washing your meat grinder's plastic part(s), these could potentially go in the top tray of your dishwasher. However, check your meat grinder's manual specifically since every meat grinder part uses different materials.
Which Meat Grinder Parts are not Dishwasher Safe?
Unfortunately, the main components of your meat grinder – namely, the main housing, grinding plates, blades, and grind screws – will not be dishwasher safe. 
Since these are made from metal, they can get damaged or discolored during dishwashing. In addition, they could rattle about during the washing process, potentially resulting in damage to your dishwasher itself. 
As a final point of concern, if your dishwasher does not clean thoroughly, you could end up with bacteria remaining on the meat grinder after the parts have been washed. This represents a severe health hazard, so washing your meat grinder parts thoroughly by hand is vital.
Therefore, we strongly advise against washing any metal meat grinder parts in the dishwasher. Don't worry; cleaning these by hand is much easier than you might think.
How to Safely Clean a Meat Grinder's Metal Part(s)
While most parts of your meat grinder won't be dishwasher-safe, you can still wash them easily by hand without too much hassle. We would recommend soaking the parts in a detergent and warm water solution initially to help loosen any dried-on residue; then, simply wash the different parts of your meat grinder with a sponge and a liberal amount of detergent. Rinse (and repeat, if necessary) before leaving the dishwasher parts out to dry.
Final Thoughts
If you've been trying to work out which of a meat grinder's parts is dishwasher safe, we hope today's guide will have given you a little more clarity overall. Indeed, while there are some dishwasher-safe meat grinder parts, not all parts of your meat grinder will necessarily be safe to go in the dishwasher.
As such, we strongly recommend that you wash all metal parts from your meat grinder carefully by hand to prevent any damage. Meanwhile, it can be a good idea to rewash any machine washable parts that are exposed to raw meat products, just to be safe from a health and bacterial control perspective.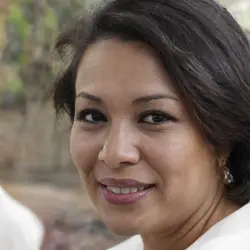 Latest posts by Kunal Sharma
(see all)