Mexican food has to be some of the most diverse out there. From the classic tacos, burritos, and quesadillas to fajitas and tortas, this cuisine is truly a work of art.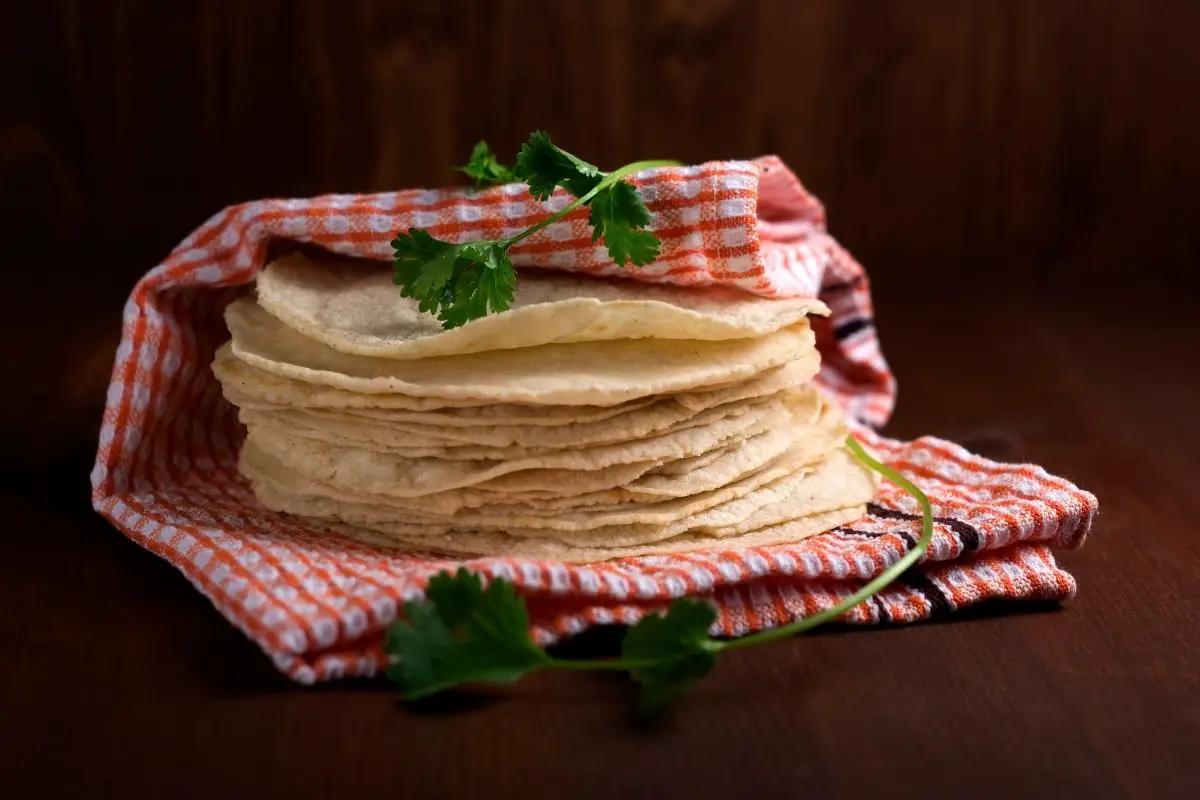 But we're not just talking about the dishes themselves, but also how they are made.
In Mexico, it seems that every region has its unique style for making corn tortillas.
This can go from the traditional way of pounding them in stone mortars or wooden grinders (which can take hours to complete) to using an electric grinder.
Corn tortillas are a mainstay of so many recipes that it can be hard deciding on which one you want to try for yourself.
Well, have no fear, for we have just the solution! A list of 16 of the most delectable dishes for you to cook with corn tortillas!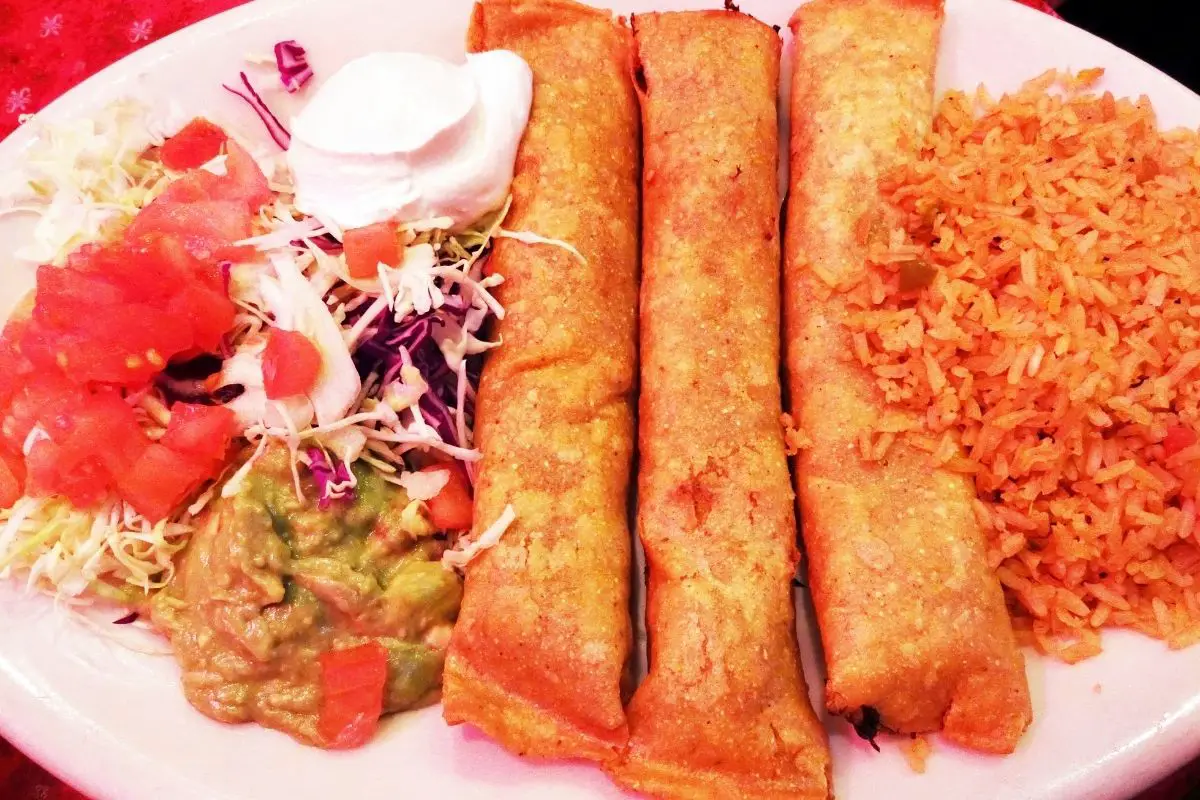 Looking for a new way to enjoy both tortillas and some good old-fashioned shredded beef? It's a combination that feels as old as Mexican cuisine itself.
So this Beef Flautas recipe is going to go down as an absolute treat for any of you meat-lovers out there!
The key for this recipe will be using your Dutch oven correctly. You'll want to make sure that your brisket is brown and cooked all the way through before you start adding in the other ingredients.
The reason for this is that it's not just about cooking up the beef, but also getting the flavors from the spices into the meat.
If you wait until after the beef has finished cooking, then you can't get those wonderful flavorings into the meat.
Whilst this does mean that you're probably going to need a Dutch oven pot to get the best results, it isn't vital.
Any bot with a lid that can handle the heat of your oven will do the job just fine. Just keep pots with plastic parts far away from those temperatures!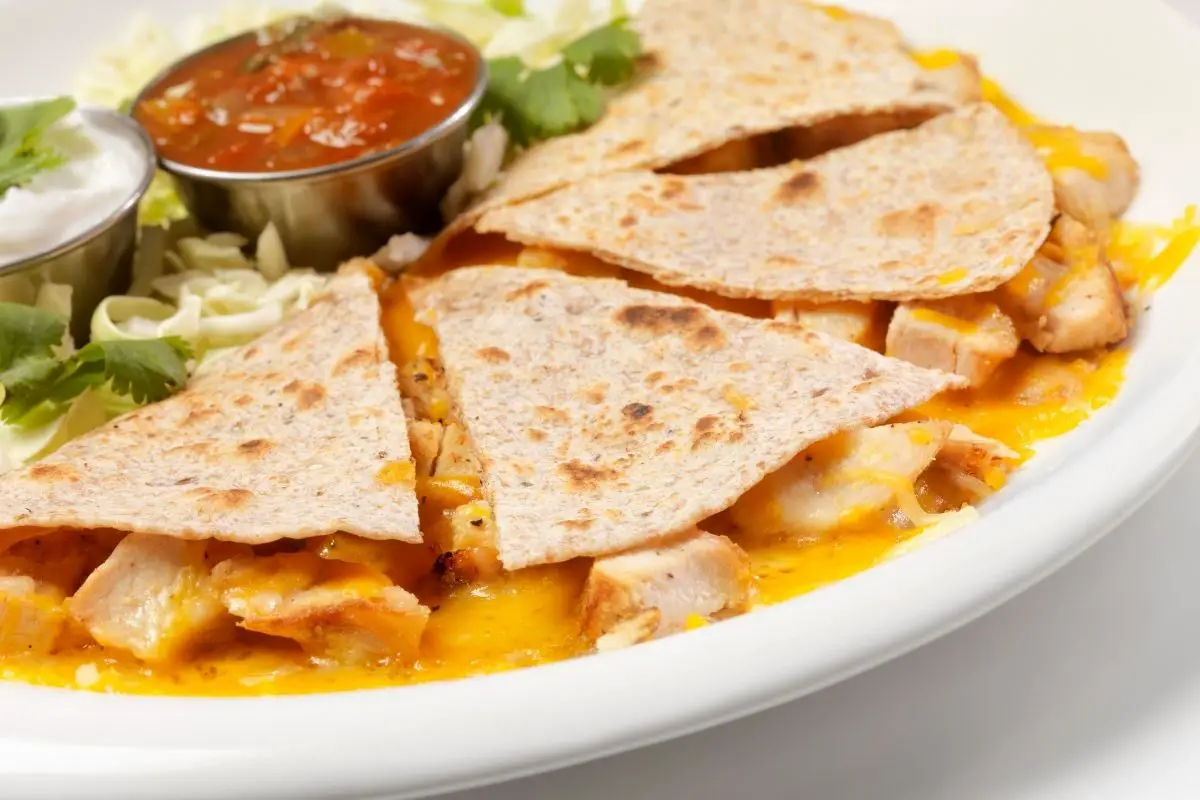 Who doesn't love a little buffalo chicken now and then?
And since regular old chicken and tortillas go so well together, you can imagine how spectacular the results would look when you throw some buffalo chicken into the mix.
This recipe for an amazing buffalo chicken quesadilla is proof of just that.
For those of you who are wondering what makes these quesadillas so great, they have two main things working in their favor.
Firstly, try making this recipe with the highest-quality corn tortillas you can find for that extra crispness.
Secondly, they've got plenty of tasty Buffalo sauce on top. These two factors combine to create something delicious.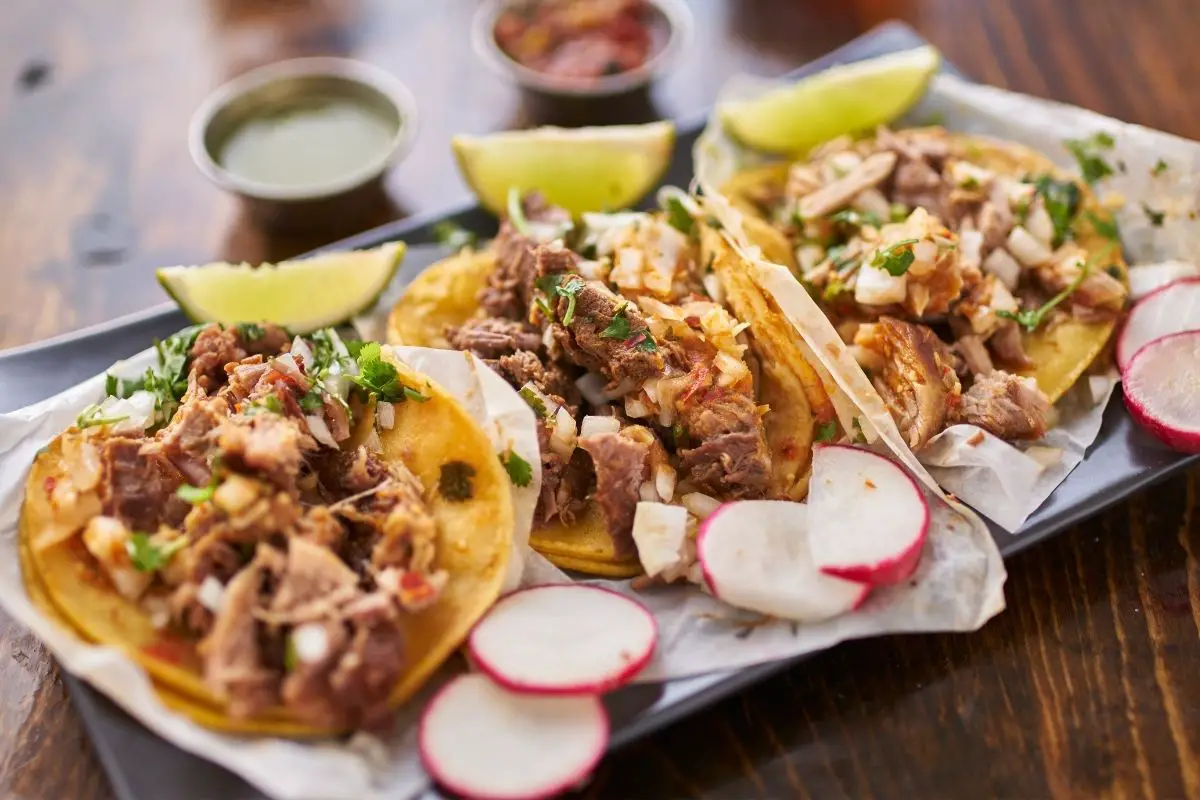 Beef is a staple food of choice when deciding what exactly should go in your tortillas. Many people often leave these two foods as part of the main course, the centerpiece of a fine dining experience.
And whilst beef is certainly excellent main course meat, there's plenty of room to experiment with other ways to present this delicious food. Take this appetizer, for example.
With beef as its centerpiece, this recipe is a sure way of getting your Mexican meal started right.
This recipe uses a tortilla basket, which helps to ensure that all the toppings stay put during the eating process.
This means that once you bite into one of these tacos, you won't have any trouble picking out each item without having to tear off pieces of paper or risk them falling over onto your plate.
It's a tasty way of keeping your plate clean, ready for the next part of your meal to arrive.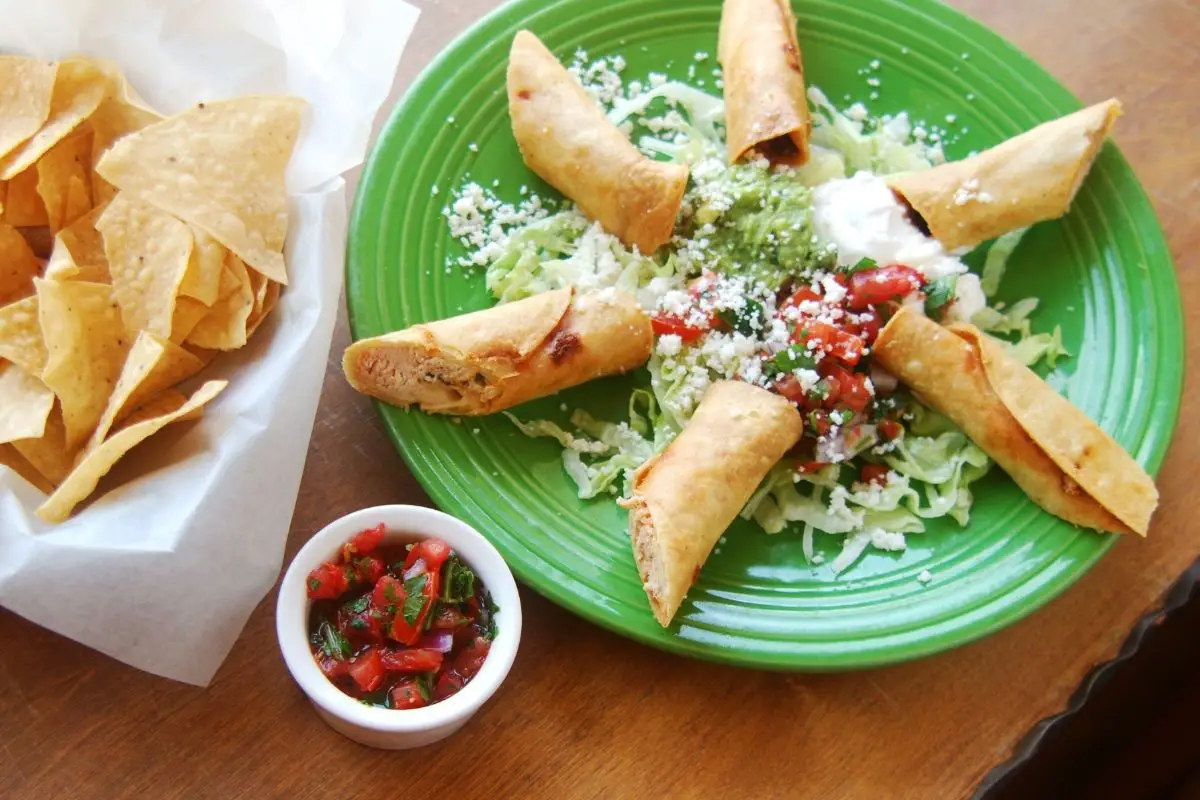 Taquito is a true staple of many Mexican Meals across the world. Whilst any type of tortilla will make your taquito a meal to remember, corn tortillas are perfect for the extra crispy sensation in your mouth.
They're also very easy to make, meaning that anyone can whip up a batch for their family or friends.
These taquitos are perfect for sharing with your friends, especially if you've made a lot of effort with the sauces on top.
A simple salsa verde is enough to take care of most meals, but if you prefer something more complex, you could always use a black bean sauce instead.
Either way, you're going to have the freshest tasting taco around.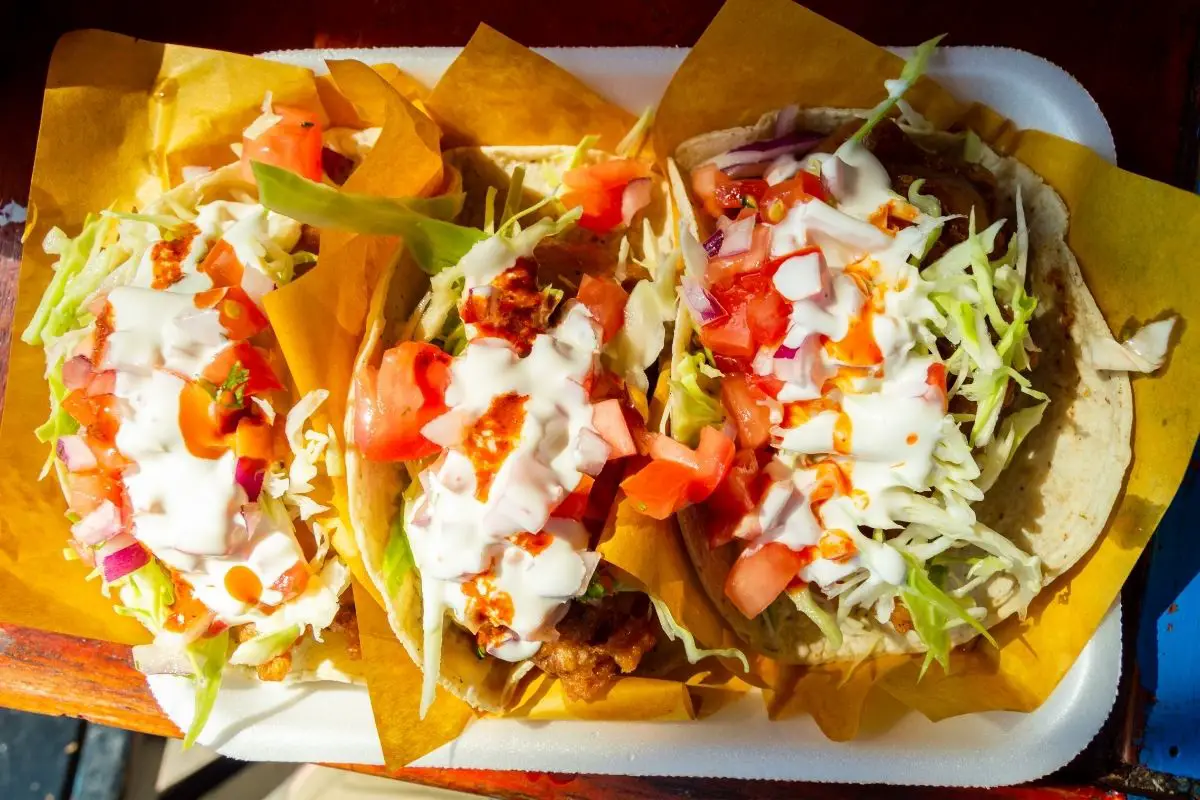 A Baja is a type of hooded jacket that is worn across Central and South America. In Mexican cuisine, this is translated into shredded pork that is placed within a hood of corn tortillas.
The main trick to getting a perfect texture and taste to your pork is to let it slow cook before shredding it. By doing this, the fat melts away, leaving only tender chunks of pork.
If you don't want to spend hours upon hours cooking your pork, you can easily substitute this for another meat like sausage or ground beef.
Pork loin works equally as well as pork shoulder, but if you have access to both, you might as well get yourself a whole piece of pork!
The reason why we suggest using pork shoulder rather than pork loin is that it has a higher ratio of fat compared to lean.
That being said, pork loin works just as well. You'll just need to cut the number of peppers you add down by half.
Simply treat your cut of pork like you would any good pulled pork, and your meat will turn out wonderfully!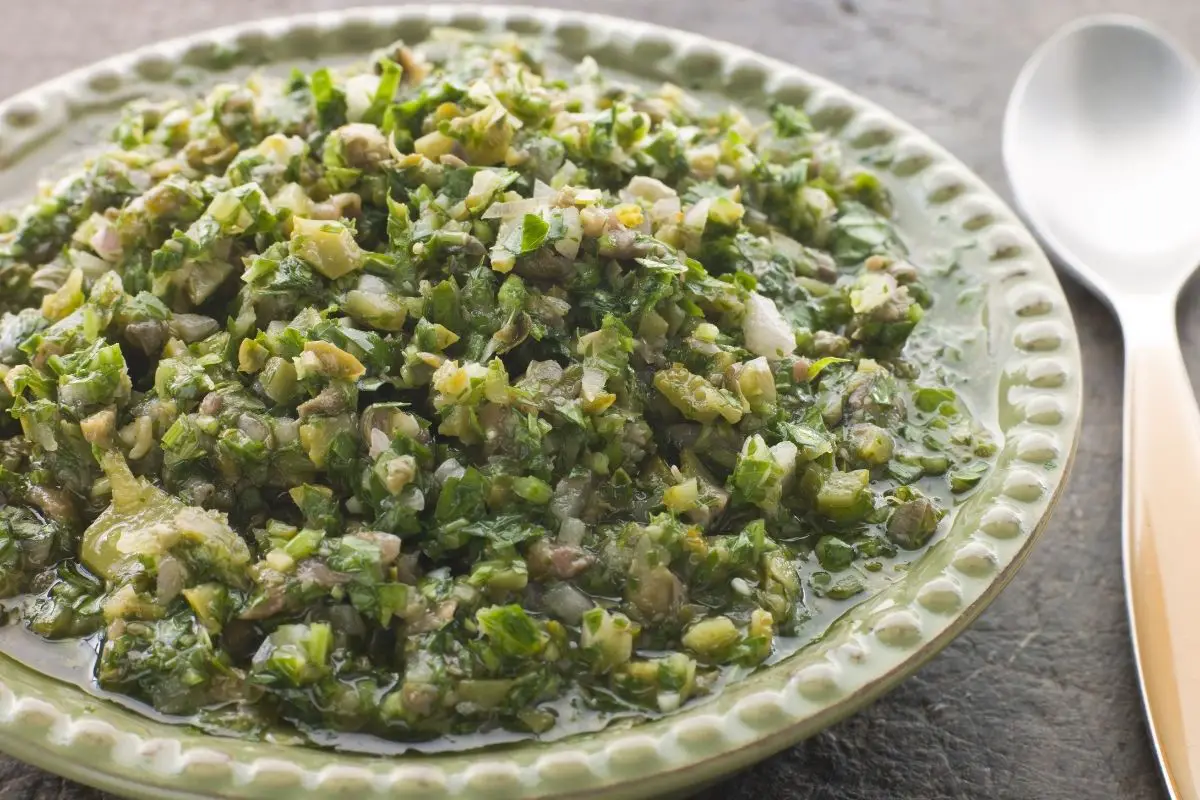 Casseroles and tacos are a staple of Southern Cuisine. So it shouldn't be a surprise that some experimental chefs have taken the leap to combine the two in a beautifully filling and delicious dish.
With Verde salsa, sour cream, and a healthy dose of rotisserie chicken thrown in for good measure, this casserole is the perfect comfort food for those who want a familiar recipe with a spicy twist.
We recommend serving this dish warm since the tortilla chips soak up the juices from the bottom, leaving you with a moist and flavorful dish every time.
For those who aren't fans of raw onion, you may want to leave them out (they are an optional extra in this recipe). However, they do add an incredible depth of flavor that makes this dish a true masterpiece.
If you feel like making a vegetarian version, then simply swap the rotisserie chicken for roughly a cup and a half of cooked beans. Add extra pepper to suit your tastes.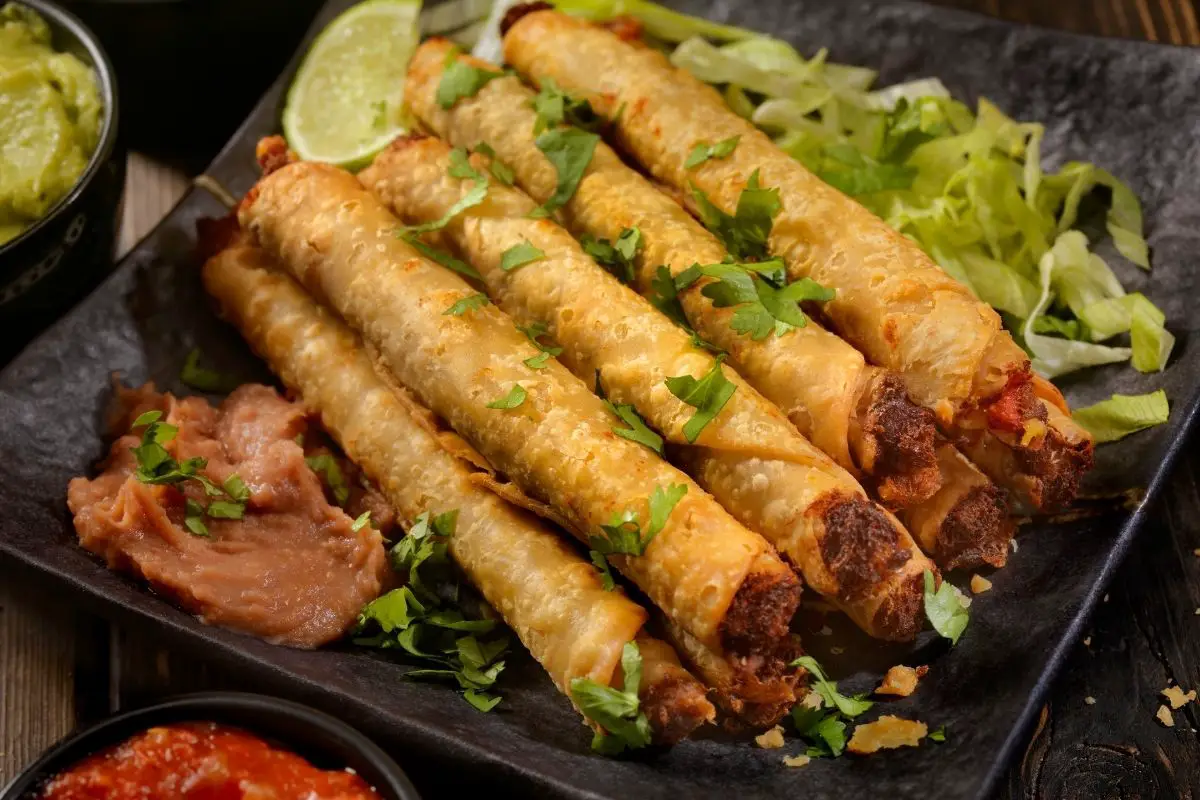 Are you looking for a gluten-free meal to enjoy your corn tortillas with? Do you feel like your options are limited when you're trying to avoid this mainstay of most other foods?
Fortunately, beans are a great way of adding some extra flavors and textures to your food. And best of all, there are plenty of bean recipes to go around for you to find your favorites. Case in point, this Taquito recipe!
For those of you who love their beans with a bit of spice, then keep reading; otherwise, skip straight to the next section, where I will show you how to make these easy little taquitos at home…
These bean taquitos are always a highlight of any occasion, whether that's as part of a meal or as just one plate of a delicious buffet.
They are light, fluffy with a crispy exterior, and filled with a mixture of sweet and savory flavors.
There is not a trace of blandness about them, and even though they are relatively simple to make, they definitely will not disappoint in terms of quality.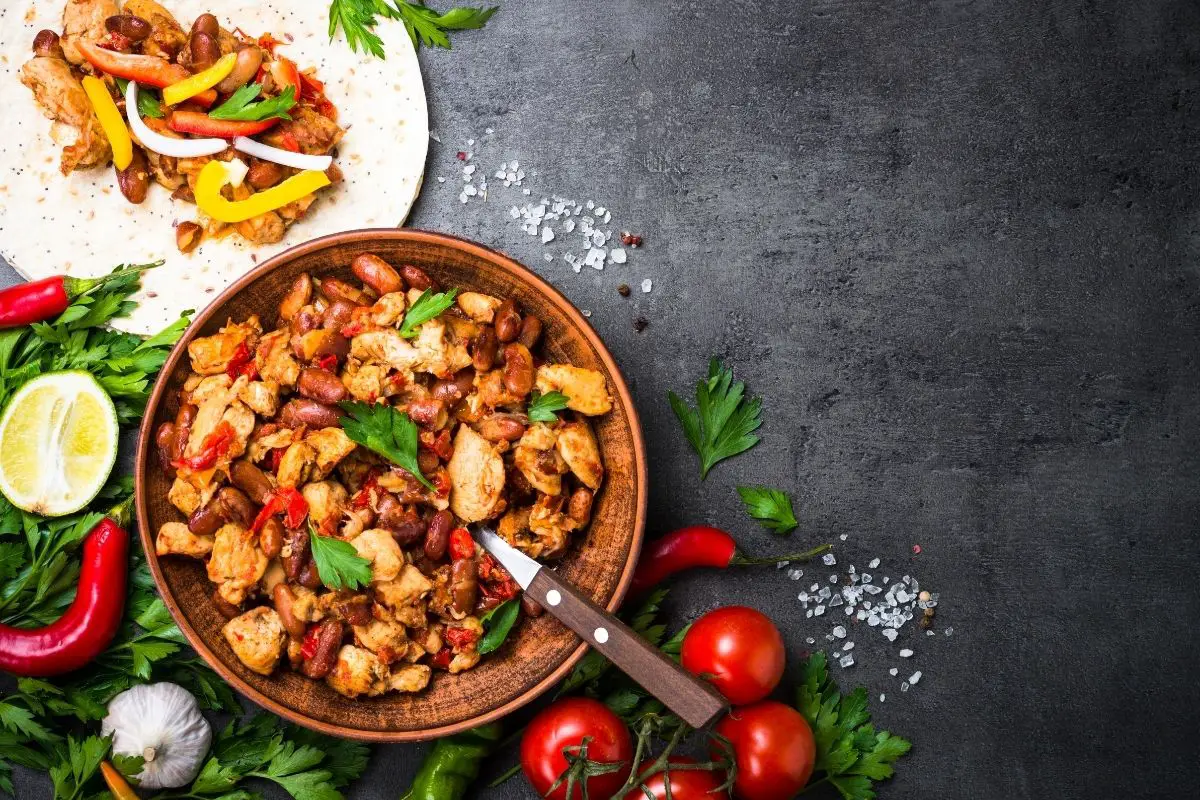 What goes with corn tacos? Pretty much anything! Whether it's cheese salsa, guacamole, or any kind of meat, you know that your taco is going to go great with them!
So this spicy meat taco recipe is also going to be a safe bet for pleasing everyone at a Mexican-themed meal. If you don't have a grill available, then you can use a pan instead, although you will need to cook the meat over medium heat.
The combination of spices here is what sets this apart from other recipes we've tried before. Although, if you prefer more heat, then you could increase the amount of jalapeño chili powder used.
And if you would rather stay away from red peppers altogether, then you can substitute bell peppers instead.
If you'd prefer something more traditional for a dinner party, then this recipe could easily be adapted to work perfectly alongside tortilla soup.
Just remember to serve it on its own first so that the tortillas can absorb the sauce before you bring people over to eat.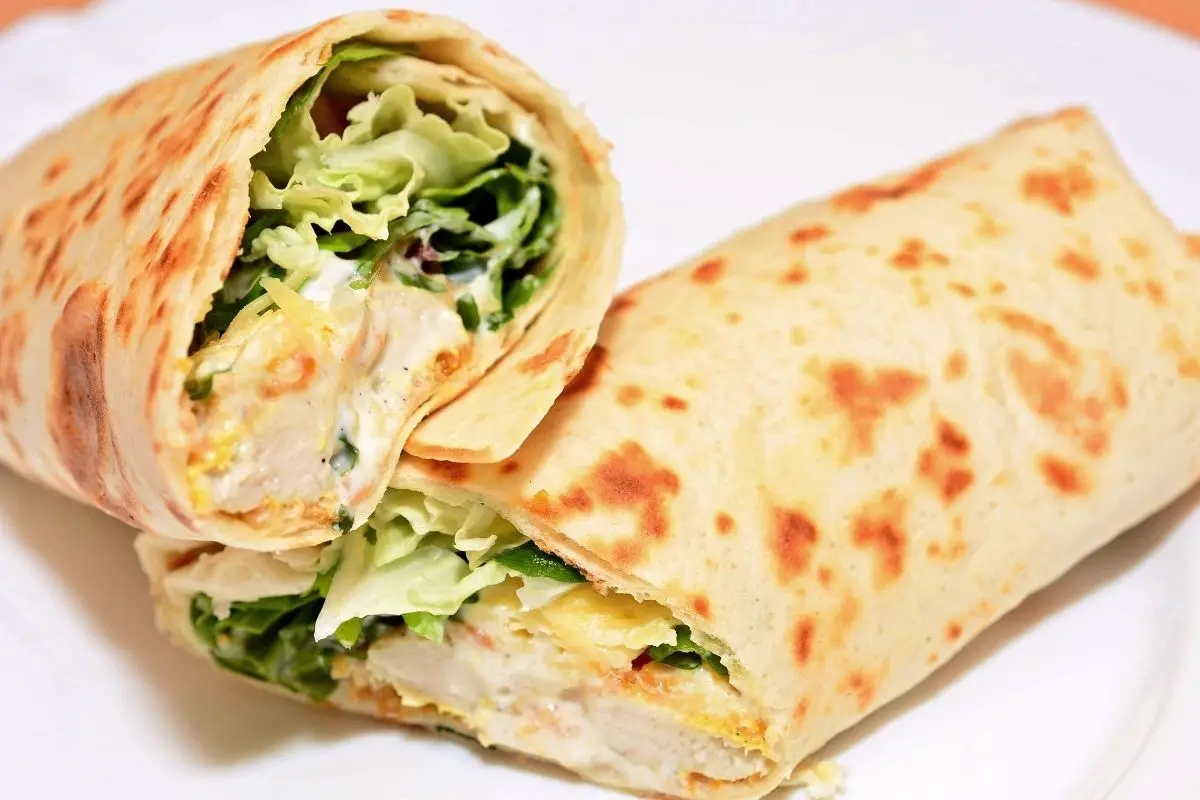 Another take on a casserole recipe, this chicken tortilla bake is another great food to whip up in a hurry, whether it's for feeding a gathering of four or just something to cook for a quiet night in.
You'll notice that this one doesn't have any sort of breadcrumbs, which means that it's not only gluten-free but also uses less oil than you might expect from a recipe like this.
In fact, there's pretty no extra oil anywhere in sight of this recipe!
If you're looking for a way to avoid that buildup of grease that many recipes often have when it comes to corn tortillas, you should consider this a high-priority recipe to try.
To get the perfect consistency throughout the dish, it's important to let it sit for a good few hours — preferably overnight.
But if you want to speed things up, you can always pop it into the oven after assembling it. The result will still be pretty tasty, however.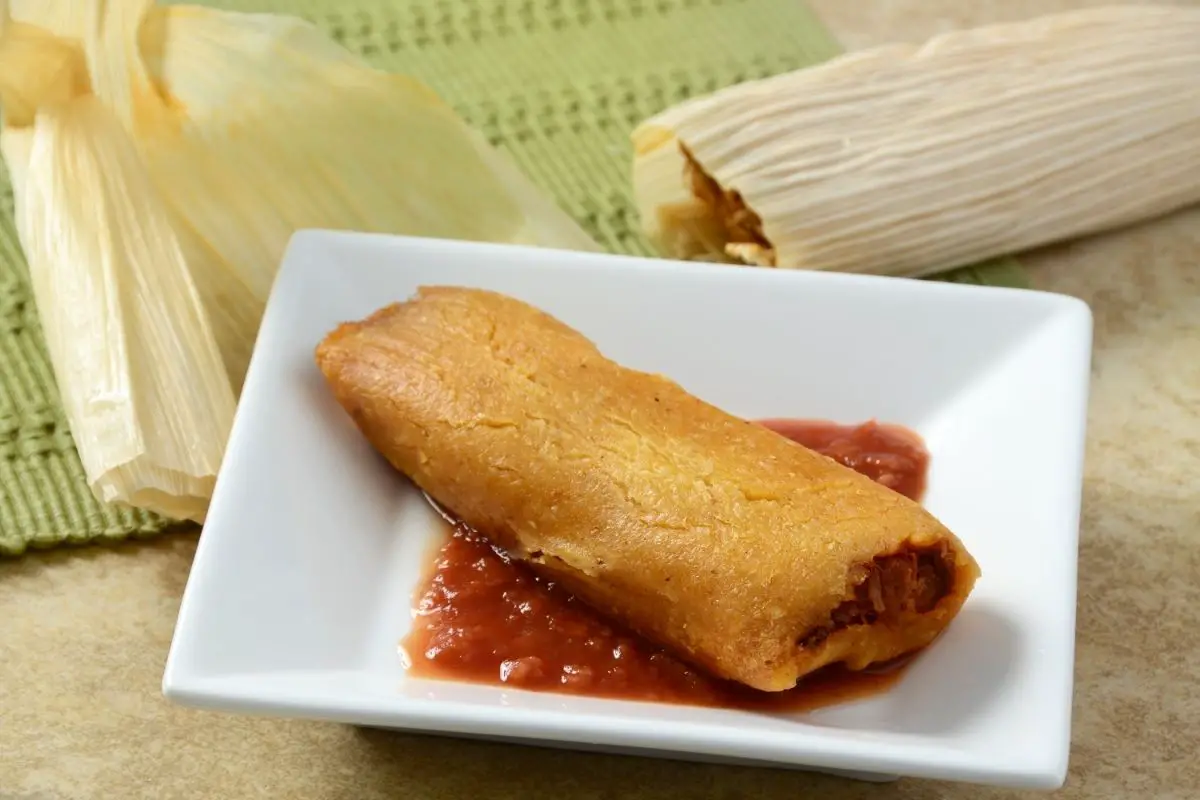 An often overlooked dish when it comes to the foods of Central America, the tamale is a dish that predates most other cuisines from the region by several thousand years.
So if you're looking for a recipe that is beyond traditional, this skillet beef take on the dish is sure to be a pleasant surprise for anyone lucky enough to get a taste of it.
As mentioned above, this recipe takes inspiration from both the classic tamale and from other dishes in the area. For example, this is a very similar recipe to the ones you find in Oaxaca, Mexico.
This has been our favorite version so far, however, since it does incorporate some unique flavors that aren't found elsewhere.
While you can certainly make these tamales without the addition of a spice mix, they do add an extra layer of flavor that makes them truly special.
You may decide to skip using the spices entirely, though, if you do end up making them without them. A corn tortilla is a perfect way to serve this dish, no matter the extras that you choose to add.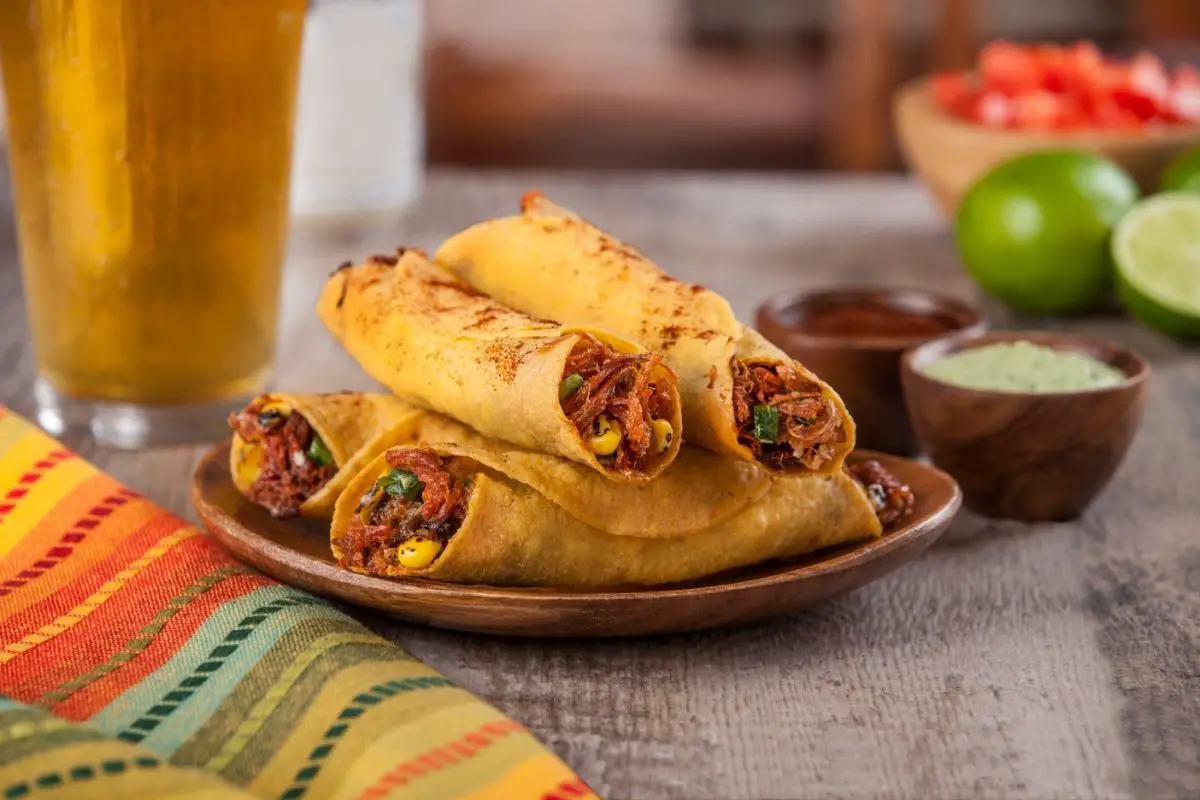 Are you looking for a way to cut down on meat with your Mexican tortilla meals? Are you trying to add a few extra fruits and vegetables to your diet?
Why not tackle both questions with the same answer: This taquitos recipe with jackfruit!
The trick here is finding jackfruit that isn't too dry. When you buy it fresh, you can usually tell by how moist it feels.
If it feels as though there are lots of dried-out pieces inside, then it probably won't work well in this recipe.
When you're ready to make this meal, you'll need to start with the jackfruit itself. It's best to remove the seeds first because otherwise, they'll turn into little bits of goo once you put them in the pan.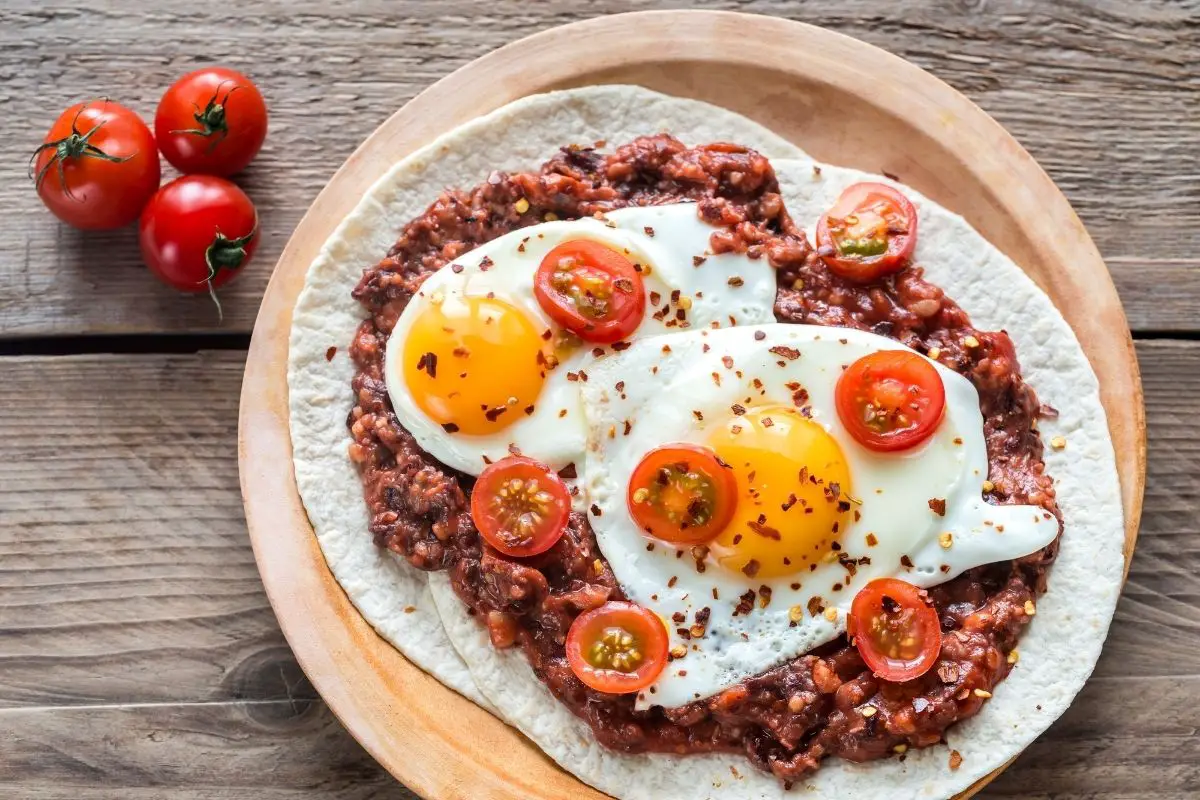 When it comes to a lot of Mexican-themed dishes, one of the ingredients that often gets overlooked is the humble egg.
And that's a shame! There's so much potential to mix the softness of egg white and yolk flavors with many Mexican spices. And that's only proven even more true with this recipe for Huevos Rancheros!
This is another great recipe that incorporates different flavors and textures from around the area. While the beans themselves are all American favorites, the cilantro adds a nice touch of herbiness to the dish.
That's why we love serving this with rice instead of potatoes or pasta.
You do need to keep three key points in mind while cooking this dish: First, you don't want the eggs to overcook.
Second, you don't want them to overcarry either. Third, you'll want to have plenty of sauce for dipping.
Get this recipe with a good tortilla, and it'll be a meal that you won't soon forget!
Chili-Lime Mushroom Tacos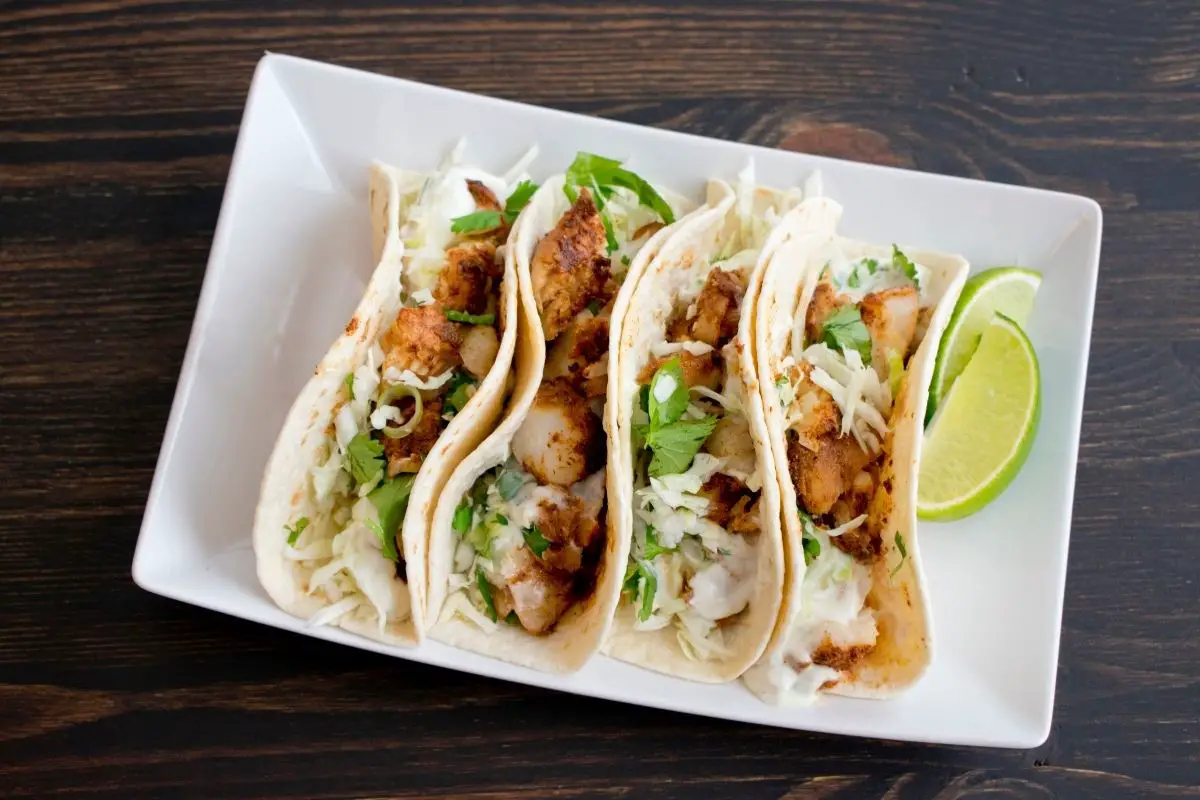 Whilst many tortilla and Mexican dishes are known for their spicy flavors, this one takes a slightly different approach.
Adding a dash of sourness to this recipe from the lime opens up a whole world of flavor possibilities.
If you enjoy tacos made with salsa verde, then you might also like this recipe. However, if you've ever tried the traditional taco shells, you know just how difficult they can be to eat once they sit in a hot skillet.
The mushrooms give you the option of having a taco shell that stays cool as you eat it, whilst also giving your mouth a rest from the spicy overload of flavors.
And that means you can take this dish to potlucks, parties, and restaurants without worrying about whether people will think your taco was weird.
Vegetarians and meat-lovers alike will be rushing to grab a second serving of these tacos!
Slow-Cooker Chicken Tinga
Slow cooking is an art form that produces some of the juiciest meals out there. So you know that it's going to be a blast making this special tinga recipe!
With chicken that just melts in your mouth, this will be an absolute standout at any meal you bring these tingas to.
Make sure to use corn tortillas for this, as they'll be able to absorb all that juice that the chicken will have once it comes out of the slow cooker.
You may also wish to add some other milder seasoning to the chicken mixture before putting it in the slow cooker to let some extra flavors soak in.
A few extra tips on preparing this recipe: when you are adding ingredients to the slow cooker, try to ensure that each ingredient is fully covered by liquid. This way, they'll stay submerged and won't stick together.
Tortilla chips are a must for eating enchilada sauce. They help
Butterfly and fold the filling into each enchilada, leaving a bit of space on top. Make sure to brush the edges of the tortillas with butter as you wrap them. This will help the tortillas stay crisp when cooked.
Enchilada Pie With Chicken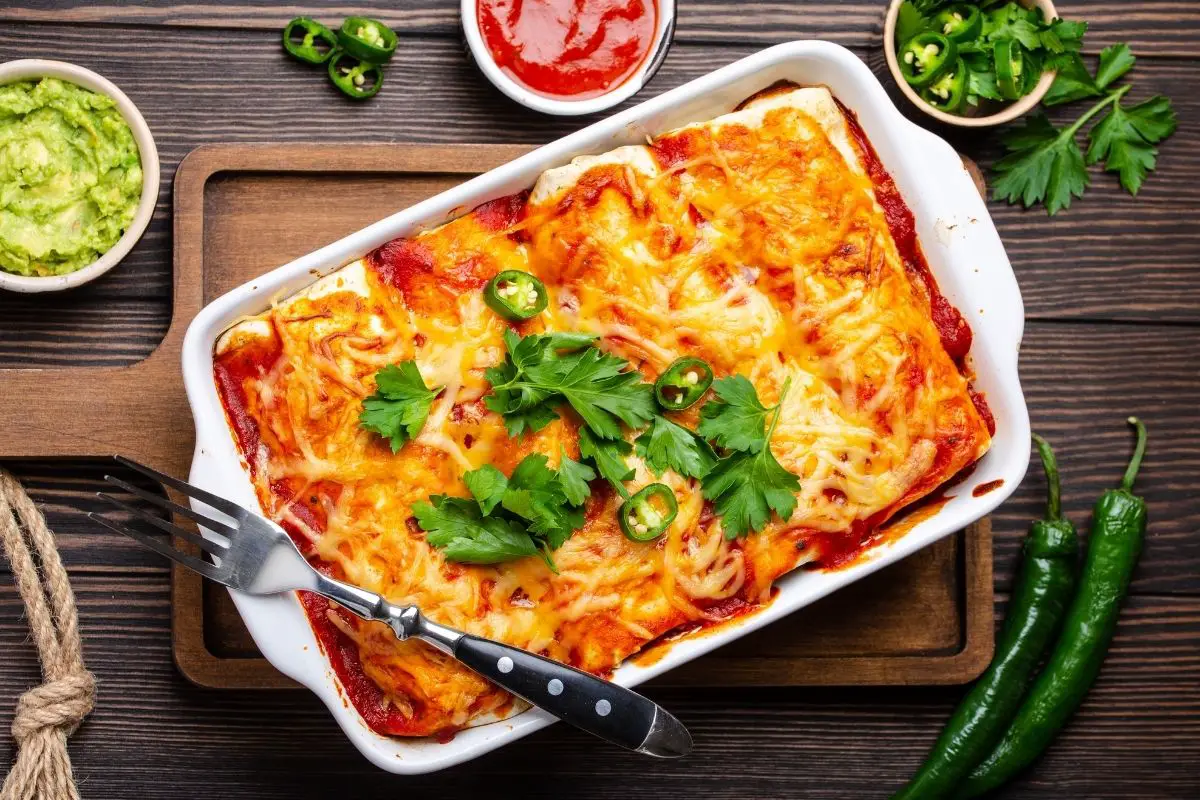 Who doesn't love a good pie? And who doesn't just love to take a bite into some fresh tacos?
Well, one brave and adventurous cook has pondered the question of how amazing it would be to combine them both!
It has everything, from melty cheese to shredded chicken to crispy tortillas, as well as an enchilada sauce to die for!
The best part of this recipe is that you'll need very little effort to put it together — simply mix up the ingredients and pop them in the oven.
These are so easy to serve at a casual brunch or dinner party; you could even make them ahead of time, refrigerate them, and then bake them off later in the day. Or you could even double-up and make two pies!
One final note: this casserole is incredibly versatile. If you're looking for a healthy breakfast idea, try topping it with sliced bananas instead.
Pork Tacos With Mango Salsa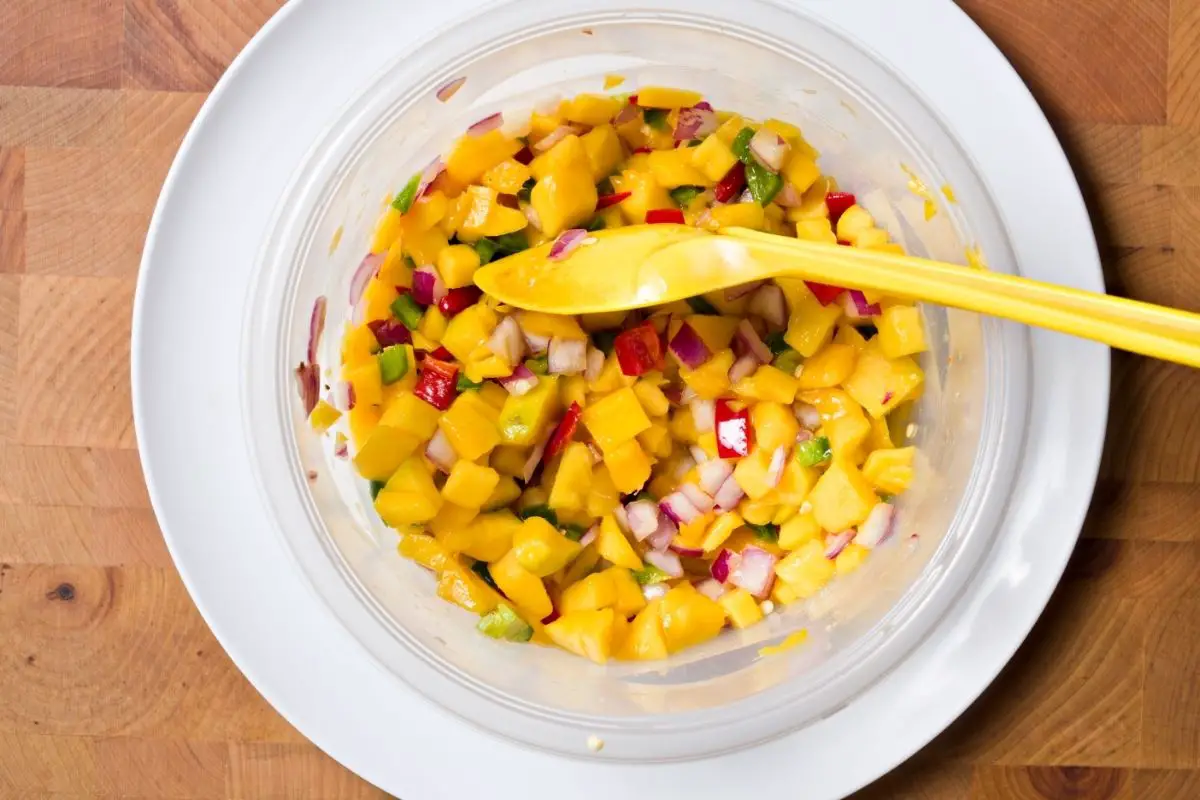 Pork is sometimes overlooked in Mexican recipes in favor of chicken and beef. Well here, in this recipe, it gets a chance to be the main attraction!
And couple that with the sweet mango salsa, you'll have a taco dish that truly stands out from the crowd here!
These tacos are perfect for summertime get-togethers, where everyone wants to enjoy some fun outside activities but still wants their food to taste great.
They're not too heavy, and they're not too light, either, which makes them the perfect choice for any kind of occasion.
You'll want to consider using gluten-free flour to make these tacos more suitable for those who are struggling with certain allergies or intolerance.
But if you don't happen to have access to such things, you can easily substitute regular flour with whole wheat flour.
Conclusion
So there you have it! It's going to be a struggle just picking one of these delicious tortilla recipes, let alone all of them!
But we hope that our quick guide to your next favorite taco has given you some ideas about what you might like to whip up soon.
Now go forth and enjoy your meal, friends! We guarantee that you'll end up making many of these tortilla recipes for this year!
Serve with plenty of toppings, and you'll soon be enjoying a tasty and satisfying meal without having to spend much time in the kitchen!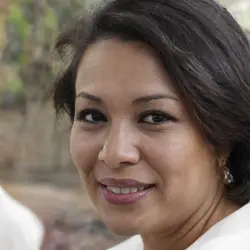 Latest posts by Kunal Sharma
(see all)