Imitation crab really is a miracle ingredient for us seafood lovers. Depending on where you live, authentic crab meat can be really hard to find. And that's not even mentioning finding good crab meat!
Imitation crab meat, also known as crab sticks or seafood sticks, is a great way for getting that texture that we love in our crabby meals.
It has the faint seafood taste with a texture that is known and loved around the world.
The only question many would-be chefs out there have is how exactly should you go about preparing this delicious ingredient in your meals. And also, what recipes does imitation crab go well with?
Well, that's what this list is here for! We're going to show you just some of the ways you can cook and prepare this delicious, yet delightfully inexpensive ingredient for your meal plan for the week!
You might be surprised by just what you find here!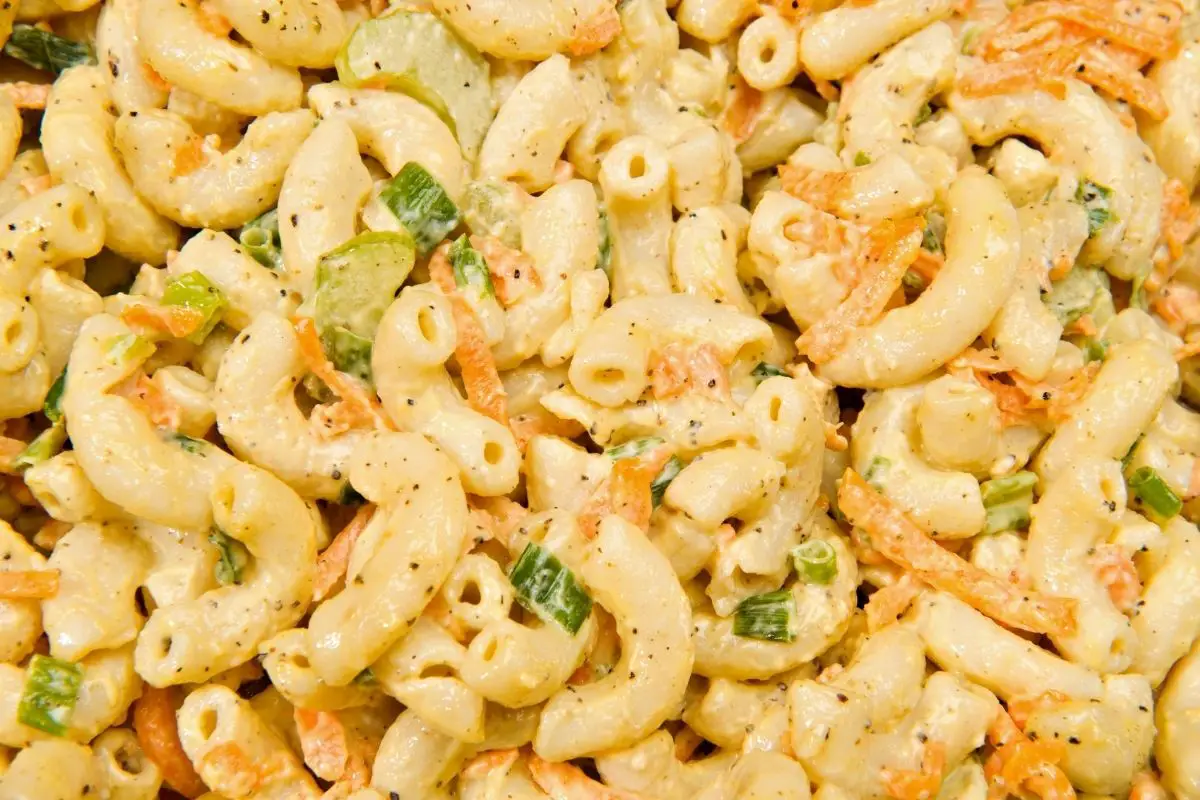 To start our list off, we're going to show you a recipe that combines two staples of virtually any comfort food: imitation crab, and macaroni.
Not only is this a delicious meal, but it's also a great healthy option to add to your diet too!
It uses traditional Italian ingredients such as garlic and basil and then finishes it off with a creamy dressing that goes perfectly with this dish.
You can also improvise with this recipe by adding other vegetables like carrots or peas for an added crunch and color. This will spice up your plate! Make it feel like summer has come early with this recipe!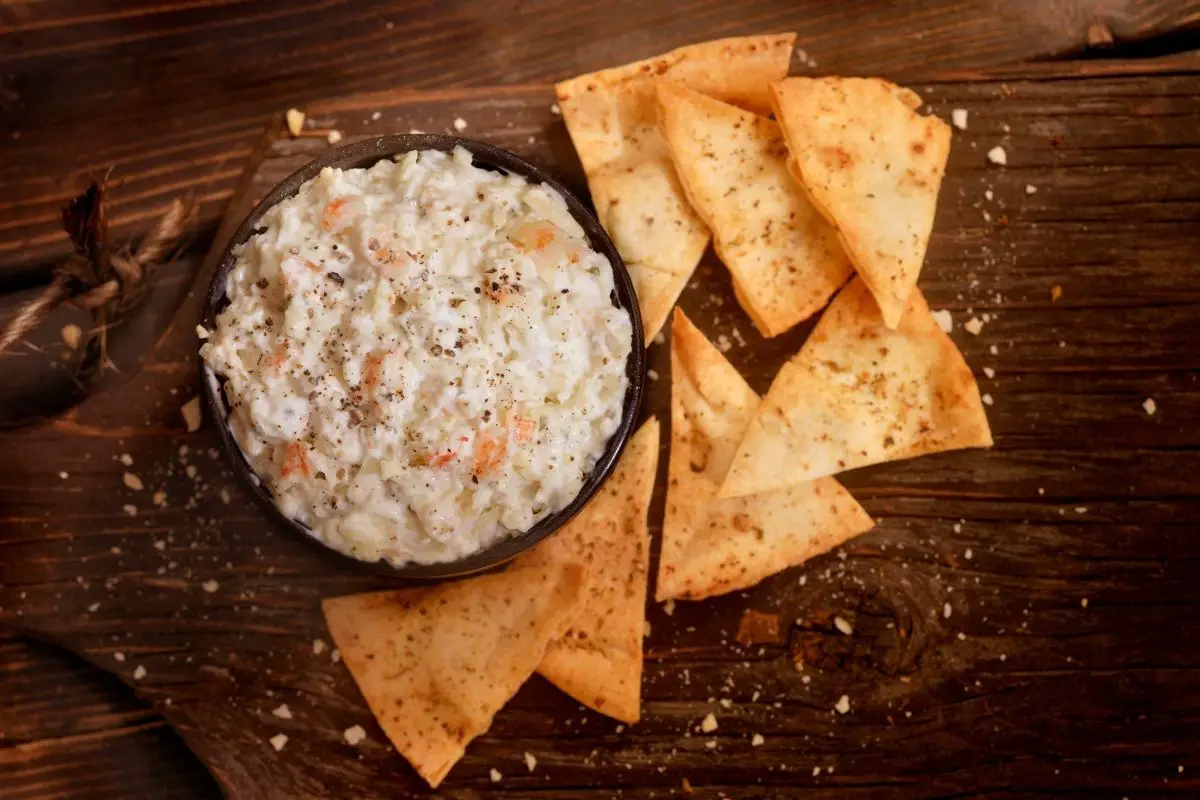 Not every recipe on this list is just for a tasty main course. Imitation crab meat is also a great ingredient to add to your side dishes too. Take this hot-dip, for example.
One little extra ingredient is all it needs to stand out from your typical dipping dish lineup! It's a quick and easy recipe that takes no time at all to put together.
This recipe is extremely simple to make and has a few different variations to try out if you want something more unique than the classic. Try these out and let us know which one you think is best!
This dip features a slight spiciness, which comes from the cayenne pepper.
It's simple to throw together too, so don't worry – if you haven't got time to marinate your imitation crab for hours on end, this is the perfect one-dish recipe for you!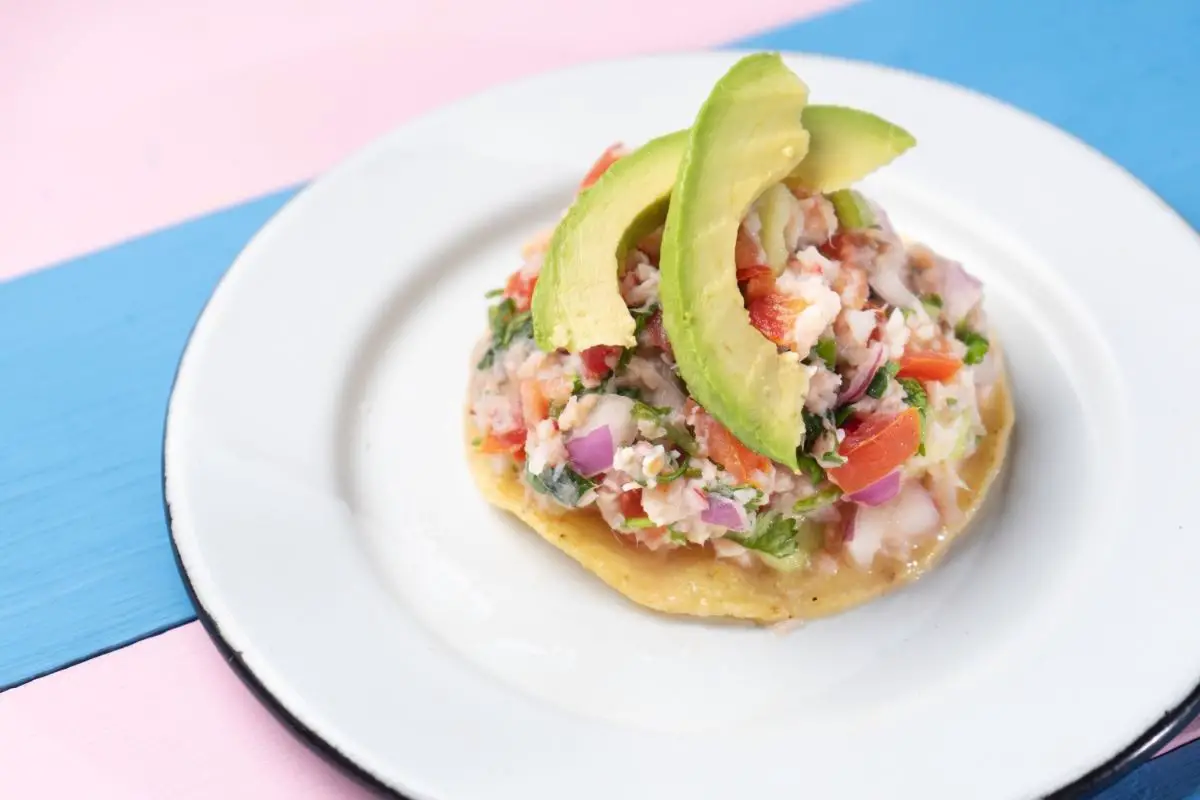 Crab meat and imitation crab as a whole is a very popular type of food for the summer. Similarly, avocados are also a great vegetable to include in your meals in the hotter parts of the year.
This recipe had the bright idea of throwing these two staple warm-weather ingredients into a classic South American dish, the ceviche, to make a killer seafood meal!
If you've never tried making this dish before, give it a try and see why everyone loves it so much.
You won't regret trying this recipe! Not only is it a delicious appetizer, but it's also super healthy and low in calories. This dish is sure to impress friends and family when served at your next dinner party!
You may not always have access to fresh, live crabs, however. So in that case, imitation crab meat is still a great substitute!
If you want to get creative with this recipe, try using other fruits like pineapple or mango instead of avocado.
Or maybe add some fresh herbs like dill or cilantro to give it a bit of flavor. Either way, this dish is sure to impress anyone who tries it!
Summer isn't the only season that crab sticks are good for, of course. When the outside starts biting, and the snow starts falling, a hot soup is exactly what you need to perk your spirits up.
Adding a little imitation crab to your recipe, as this one does, is exactly the kind of comfort food that people love winter for.
While it doesn't take long to make, this soup has lots of components to keep things interesting. If you're looking for a recipe that will be fast and easy to prepare, this is the one to try!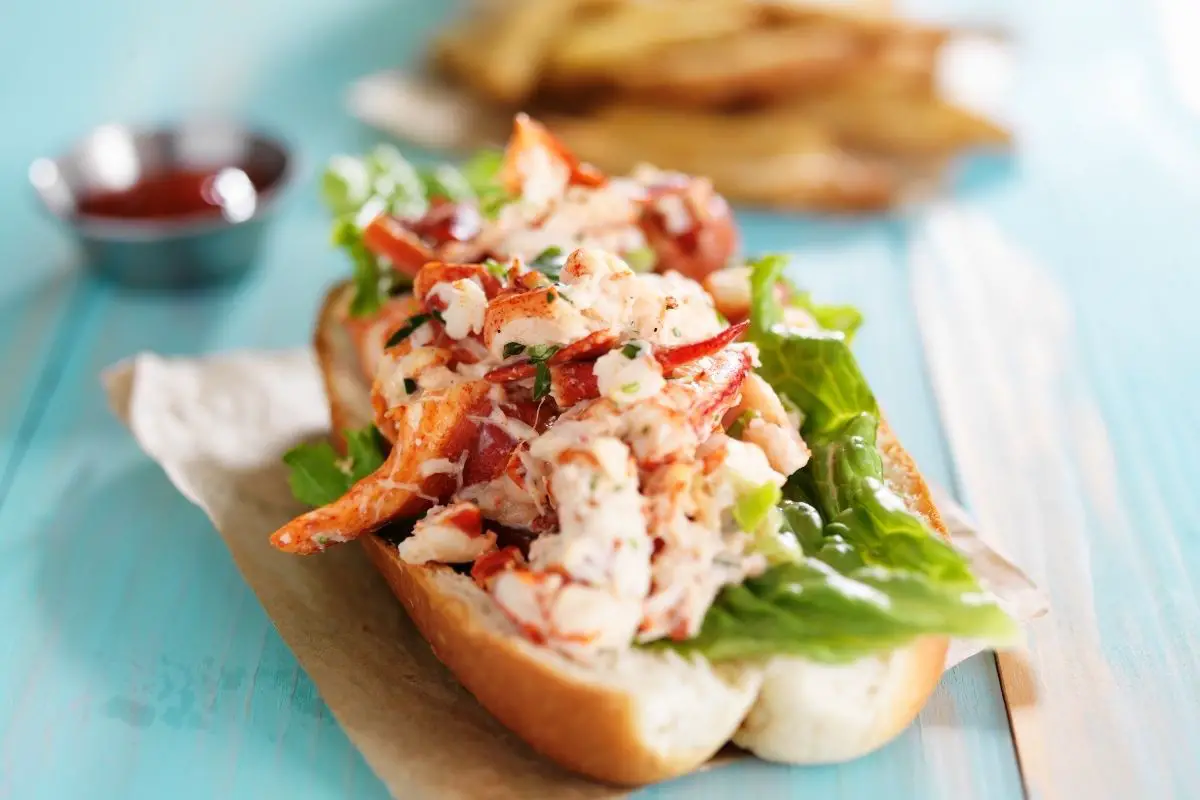 Crab sticks aren't just a great substitute for crab meat. Perhaps unsurprisingly, they're also a great alternative if lobster meat isn't readily available, too. So why not give this lobster imitation roll recipe a try?
The first step is to use imitation crab meat to create a crusty exterior that adds flavor while keeping all the benefits of the real thing.
Then, you can finish the filling off by adding cheese, lettuce, tomato, onions, etc., to make the rolls even tastier. The possibilities are endless!
Here, we wanted to focus on the flavor aspect of the recipe rather than appearance. We wanted to show how the imitation crab meat could be quite similar to lobster meat in terms of nutrition and taste.
You can certainly experiment here though – feel free to try out different types of cheese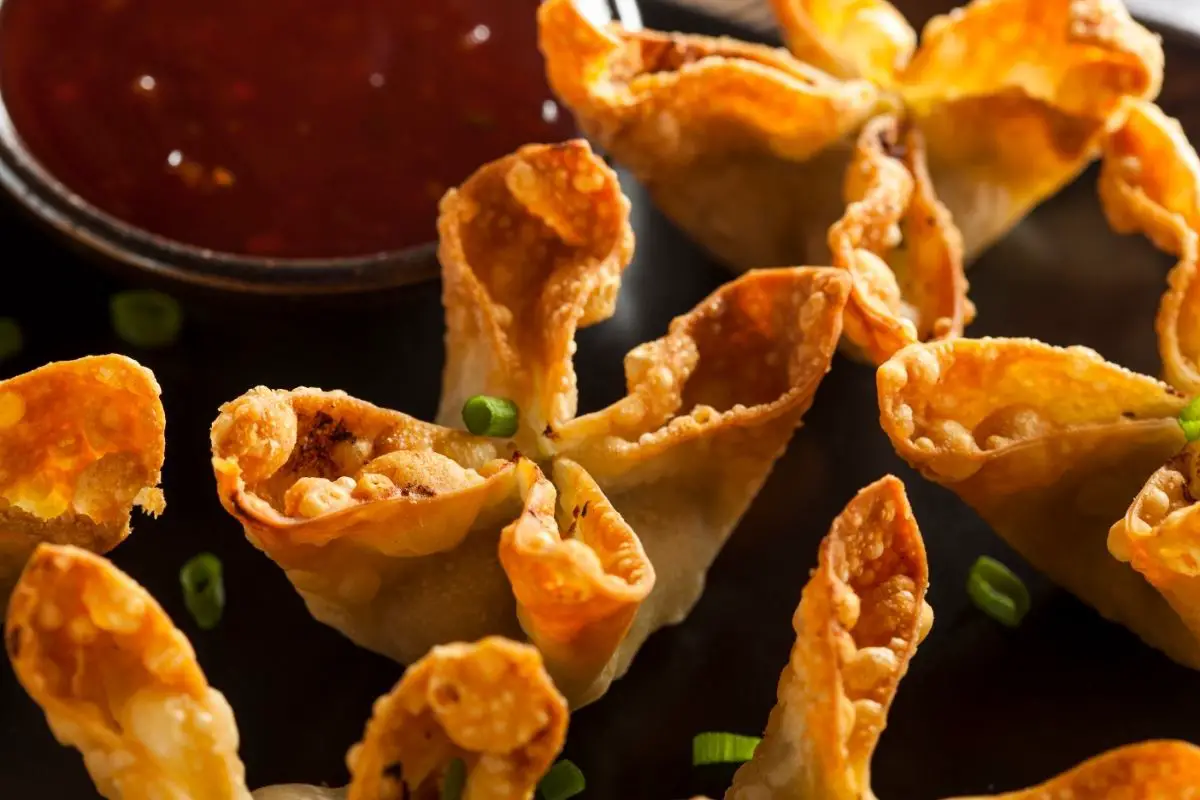 Because different kinds of crab meat are used in cuisines and recipes all around the whole, imitation crab meat has a lot of applications in a lot of different meals and dishes that you might not expect crab to appear in.
Case in point: This crab Rangoon recipe, a classic American-Chinese dish, is just as delicious when using imitation crab as it is using authentic seafood!
This traditional snack is typically made with chicken floss (thin strips cut from a loaf of white bread) as its main ingredient.
It's then filled with pickled vegetables, peanuts, and a spicy sauce called hoisin. And once you've finished eating the crunchy chicken bits, you'll probably want more, so grab a spoon and dig right in!
Not only is this dish tasty, but it's also incredibly easy to make. All you need to do is fill a mold with crab meat mix, pop it into the oven, and wait until it cools down before cutting it into bite-sized pieces.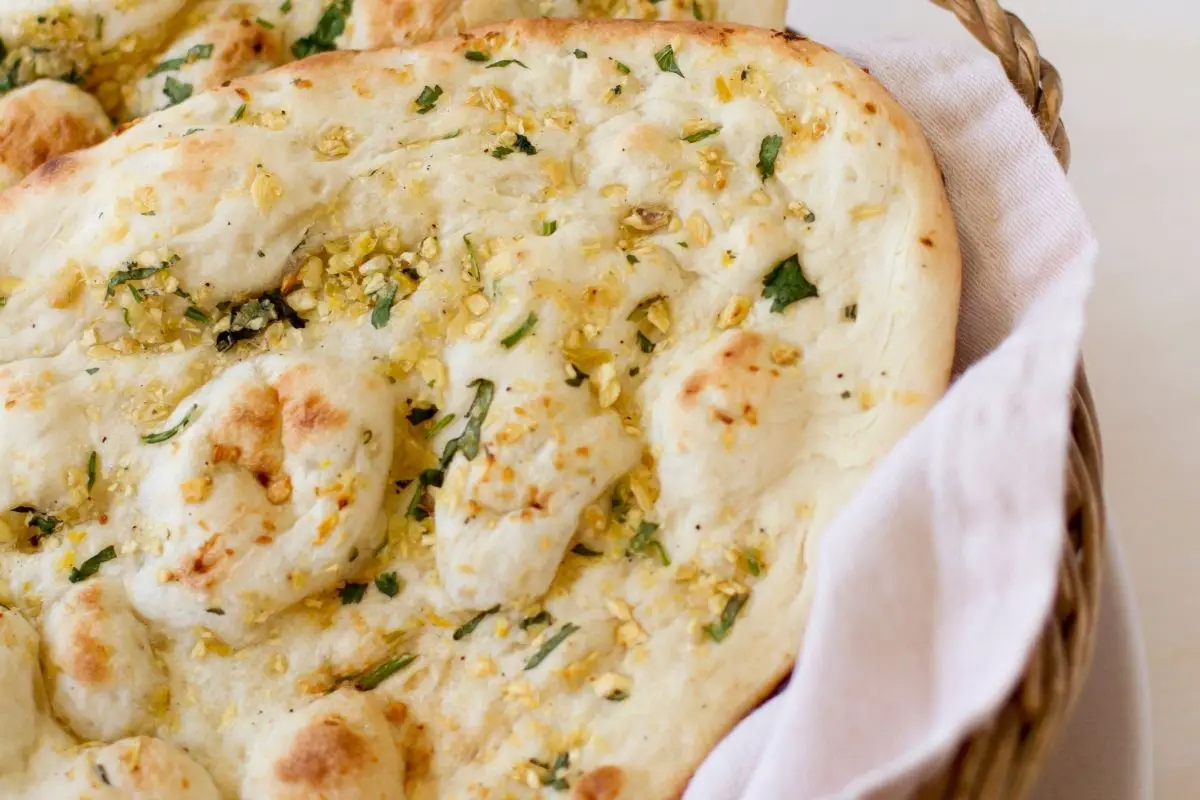 Alfredo flatbread is a great way of throwing all kinds of ingredients together, and seeing which way of serving them in a classic Italian meal is best for your taste buds.
So you can bet that it's worth trying it out with imitation crab meat too, at least once!
You can never have enough pasta in the house, especially when it comes to Alfredo sauce.
Because the creaminess of the sauce relies on fat, there's no better way to get it than putting it on pasta – and this one uses a combination of imitation crab and shrimp paste to bring it all together.
If you're making an Italian-inspired version of this flatbread, go ahead and toss in some garlic, basil, oregano, olive oil, and Parmesan cheese after the noodles come out of the boiling water.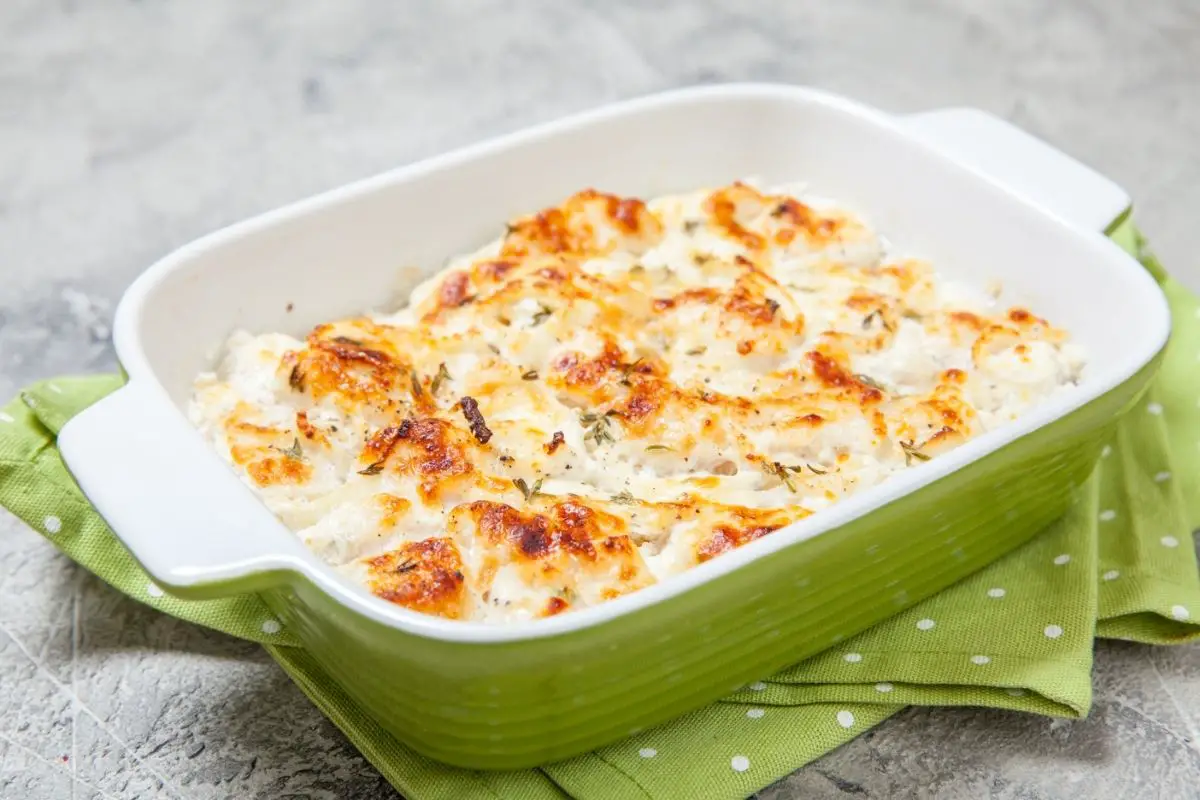 A casserole is another one of those classic comfort foods that everyone is familiar with. If you love this dish, but find that it can feel a little samey, then you should try adding a few extra flavors to it.
And this copycat crab casserole is just the thing to do that!
It's got everything you'd expect from a typical casserole – creamy potatoes, crunchy broccoli, and mild cheeses. To add a bit of variety, you can put in some imitation crab meat to give it a bit of a seafood twist.
The result will be a dish that's simple to cook up, yet packed full of rich and comforting tastes.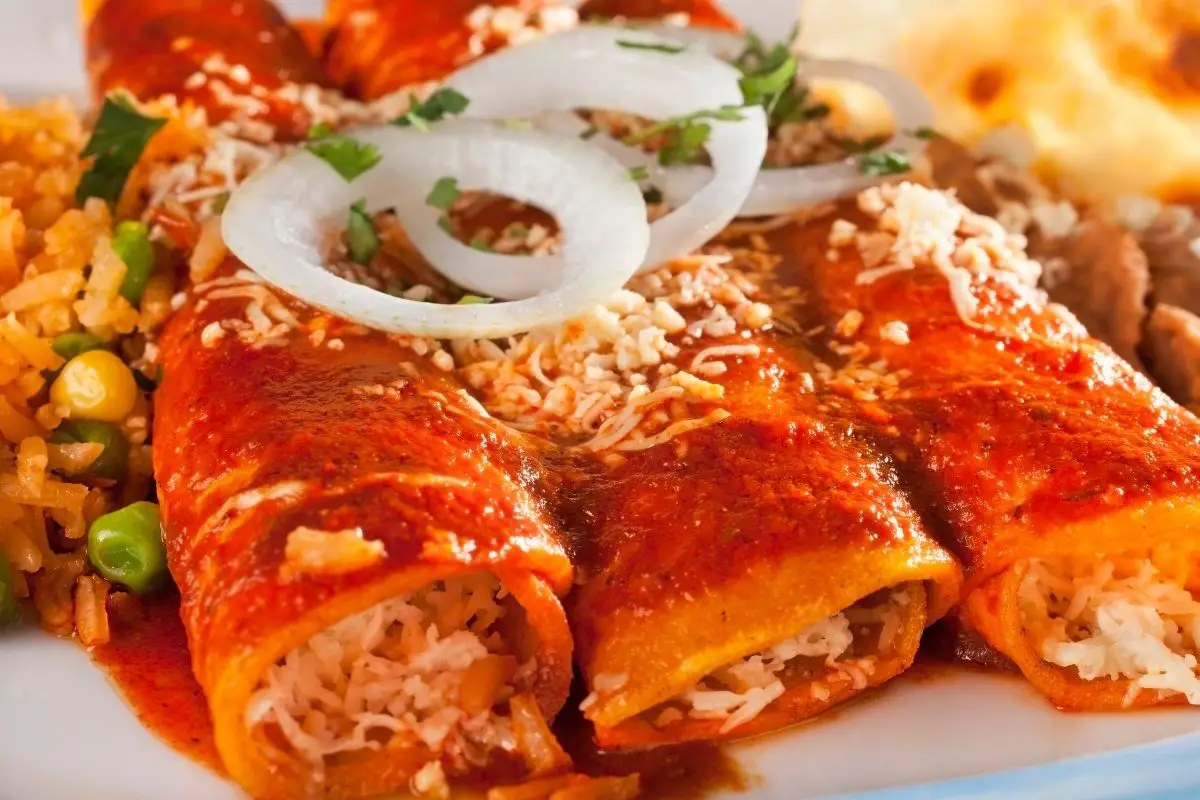 Who doesn't love a little Mexican food! No matter where you get it from, it is always packed full of flavor to keep your taste buds dancing!
But quite a lot of people are often surprised to find that seafood is also a popular part of Mexican Cuisine, especially as it has been brought around the world, and countless artists have put their spin on it.
Don't believe us? Then try out this seafood enchilada recipe, and see what we're talking about!
Filling the enchiladas with crab may sound weird, but trust us, it works well! The reason why is that the texture of the imitation crab stands in for the softness of real seafood perfectly, without being overpowering.
So if you like the idea of having something different in your mouth, then this is the recipe for you.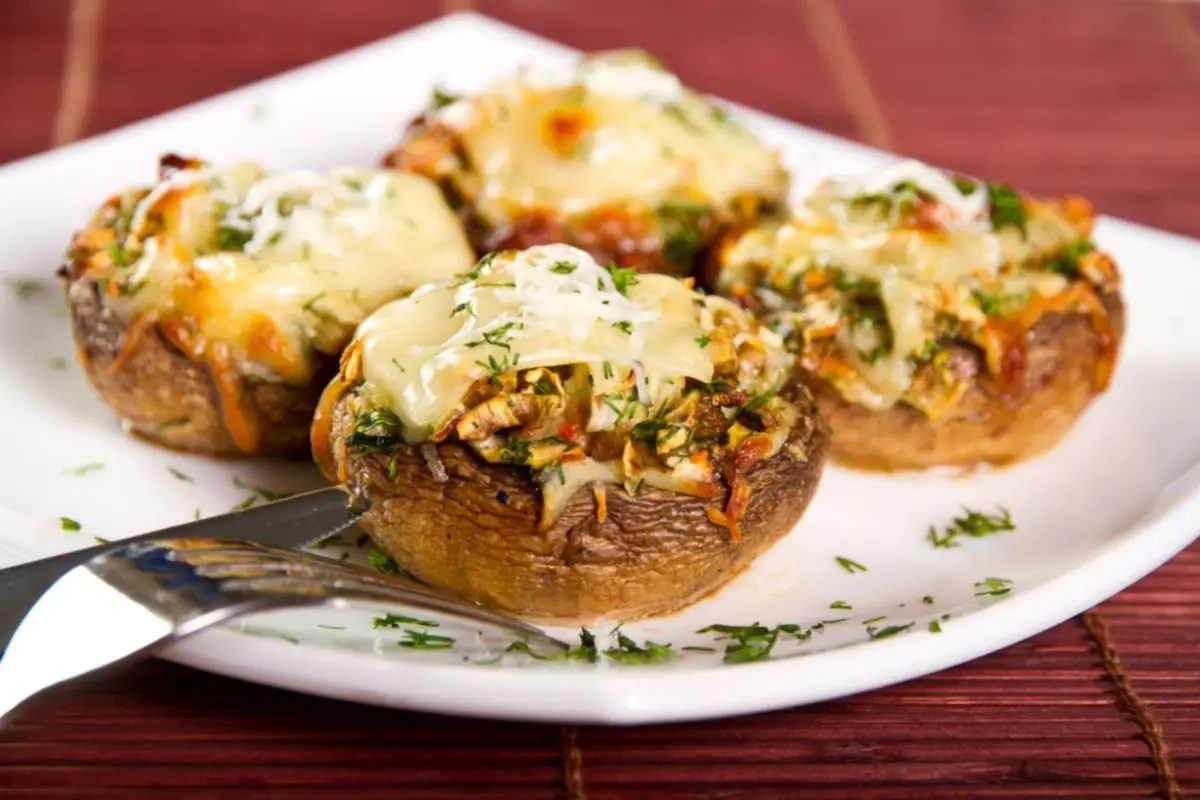 Strangely enough, there aren't enough recipes that have the guts to mix mushrooms with imitation crab meat. This recipe takes that leap in stride, making a delicious bite-sized morsel for you to snack on!
To start with, you'll take apart the mushrooms; remove any stems, clean off the gills, and wash away the dirt. Then you'll chop the mushroom caps into small cubes, so they can easily fit inside the stuffing mixture.
Next, you'll blend two types of cheese, along with mustard, to create an irresistible filling. Finally, you'll stuff the mushrooms back together, seal them shut with toothpicks, and bake them off in the oven for 15 minutes.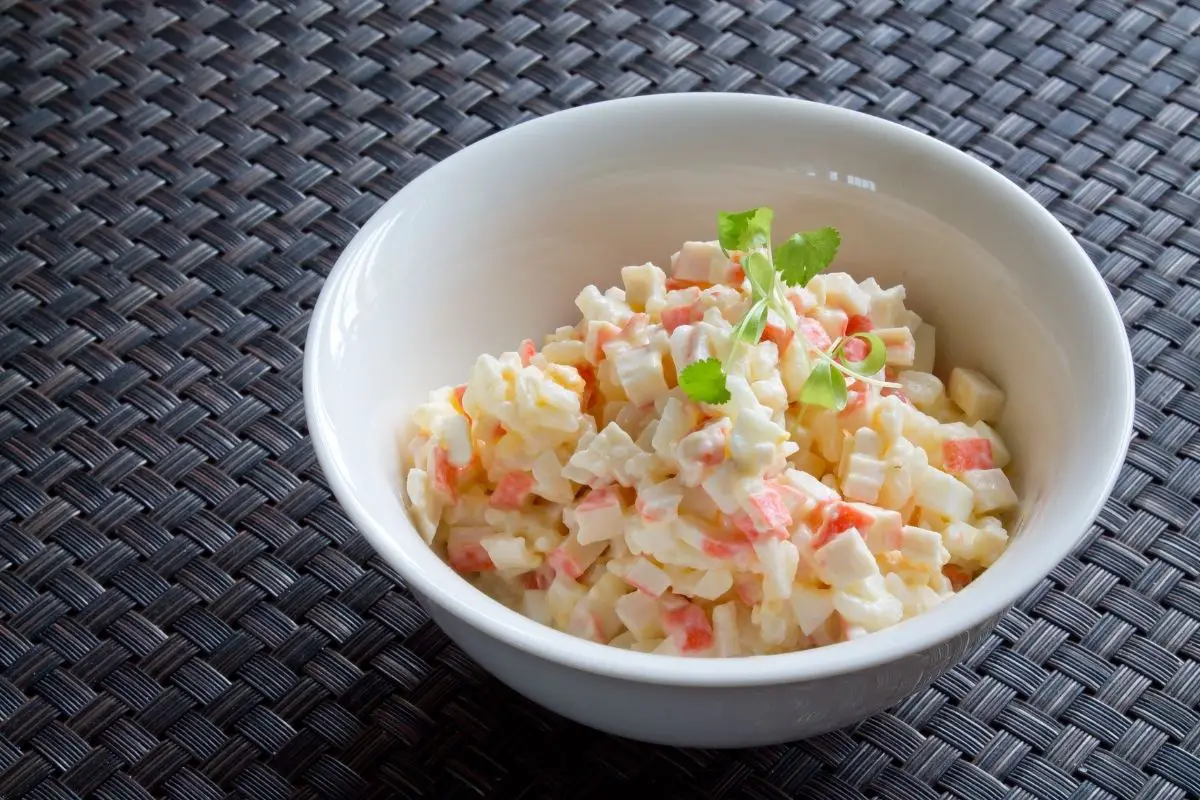 Sometimes, a recipe that you've had only once just sticks with you, living rent-free in your mind until you manage to get your hands and sink your teeth into it again.
The original author of this recipe, who tasted an amazing crab salad recipe in the seafood market, decided that they were done waiting, and tried to recreate the recipe for herself!
And with each step laid out for you, you'll be able to taste it too!
This would be perfect for a special occasion, or even when you want something light to eat after a big meal. It's also an ideal appetizer or starter at parties because its small size makes it easy to serve up!
If you want to know more about how to make crab salad, check out the guide we have attached here.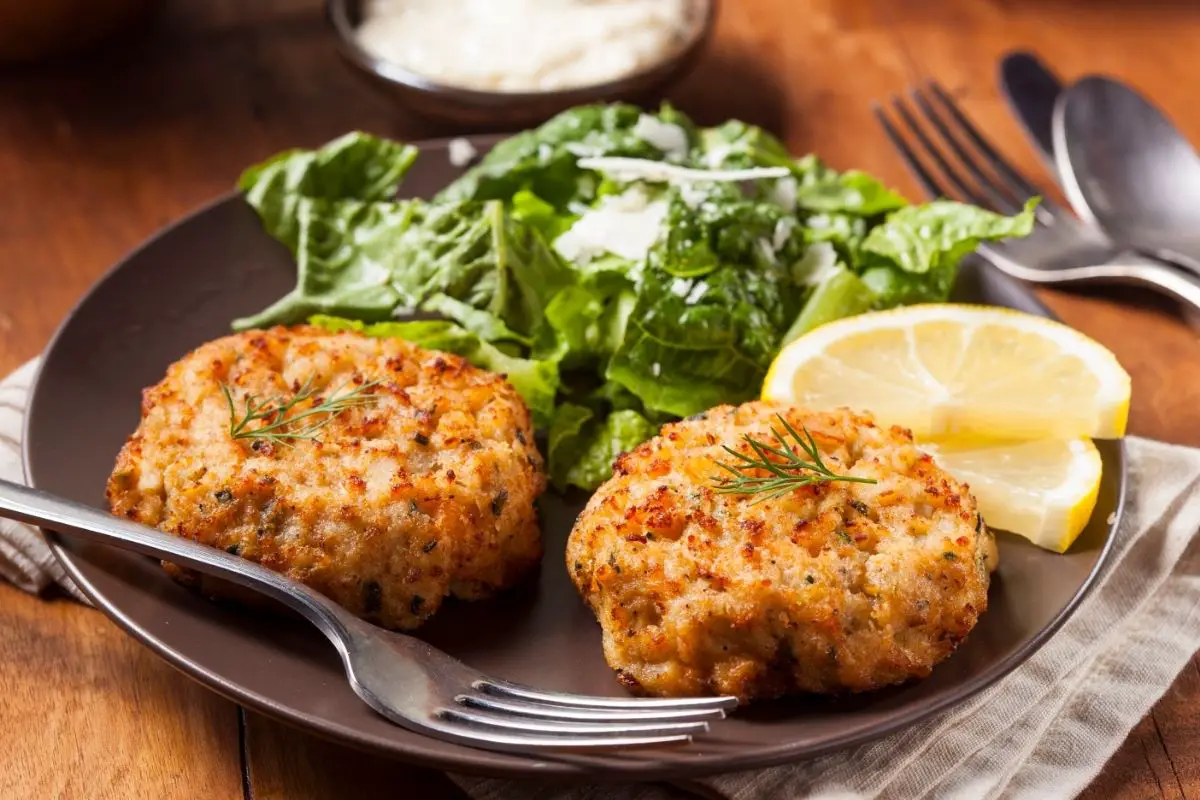 Ah, the crème de la crème. Or in this case, the crab de la crab! The crab cake is iconic seafood main to any meal.
Making one out of imitation crab meat is the ultimate challenge and test for this succulent substitute food. And this recipe goes to show just how versatile it is!
In addition to serving it as a regular side dish, you can use some spices to give it a unique twist. Try adding chili flakes or cayenne pepper to spice things up.
You could also add some fresh herbs to complement the flavors.
This is probably the best imitation crab cake recipe for beginners. So get stuck in everybody!
Looking for the perfect starter piece for a 2 or 3-course meal? Trying to think of an exciting food or recipe that you can bring to that buffet you have been invited to, or have been promising your friends and family for ages?
Don't worry, these crab delight bites should be just the trick you need in your culinary arsenal!
These tiny little delights are coated in breadcrumbs; giving them extra crunch and texture. They're stuffed with moist crab meat stuffing, which has all the right flavors to keep you coming back for more.
And what's great about them is that they are quick and easy to prepare. So no matter where you are, you can whip these up on the spot and then enjoy them with a glass of wine or beer!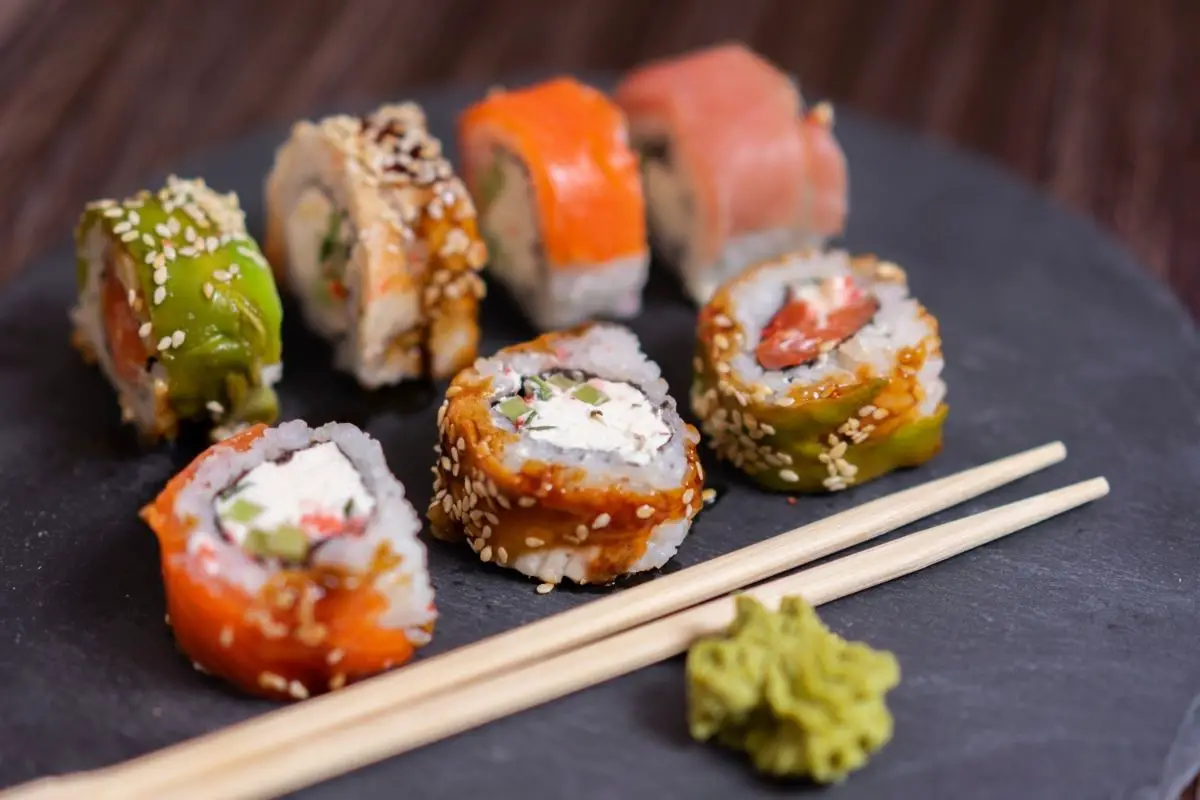 Of course, no list of seafood recipes would be complete without at least one good sushi recipe. This California Sushi Roll bowl is our pick, and it's a zinger for sure!
A few keynotes before you dive in: First, you're going to need a good quality nori sheet, which will help roll everything nicely.
Second, don't skimp on preparing the rice paper ahead of time. Lastly, you'll want to keep an eye out for anything that might burn during cooking. Just avoid using oil or anything else that might spatter around.
If you're interested in learning how to make sushi, check out this guide that we have included.
Conclusion
As you can see, imitation can do it all! Whether it's in a classic dish, no matter the country or cuisine, imitation crab meat has you covered!
So now it's time to start making a whole new world of dishes from scratch. If you've never cooked before, now is the time to jump in!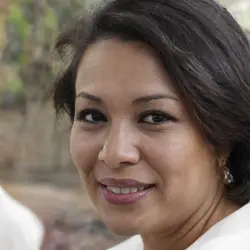 Latest posts by Kunal Sharma
(see all)