One of the great things about many pepper grinders is that they can be refilled repeatedly. But whilst many of us have continued to use pepper in our grinder, there are other spices you can mill in a pepper grinder. Repurposing your pepper grinder to hold other spices as an alternative to pepper is an excellent way of being able to grind different spices just as easily and without having to buy another piece of equipment. We will discuss here what spices are best to use in a pepper grinder.
Why Use A Grinder?
Pre-ground spices are a straightforward option to use for cooking. Just a pinch or two from the container, and you can move on to the next step. But everyone who owns a spice grinder can attest to just how much more flavor a spice retains by being freshly ground. Whilst pre-ground spices can be convenient, their shelf life just can't compete with that of spices that have yet to be ground when you purchase them. On your next shop to the store, avoid those pre-ground spices, especially pepper, and buy yourself a pepper grinder. The price may be higher upfront now, but down the line, you will save yourself money, as well as helping the environment. When it comes to refilling it, pop the grinder top off and fill it with your chosen spice.
Spices You Can Grind in Pepper Grinder
There are quite a few spices you can use in your now empty pepper grinder. Some spices will be easier to mill, whilst some you had best avoid altogether to avoid damaging the grinder. When refilling your pepper grinder with a different spice, make sure to clean the grinder beforehand to remove any lingering flavors. 
Oregano
Being a light and small spice, it will grind very easily out of your grinder. The smells you will get from the grinder when milling oregano are lovely.
Cumin
Once you have ground cumin fresh, you will not go back to buying this spice pre-ground; the difference in flavors here is really noticeable. But be warned, you may not get a full and complete grind with cumin, and there may still be very small clumps once you have milled it. 
Parsley
Just as oregano is light, so is parsley. With the milled parsley being so fine, some may get caught in the grinder mechanism, you may need to gently blow these small flakes out. You will really want to ensure your grinder is clean AND dry before filling up with parsley so stop the spice from clumping.
Crystal Sugar
This is an easy spice to grind through your grinder. It shouldn't pose a problem when being milled and grinds effortlessly.
Salt
You will find grinders, like pepper ones, that will also contain rock salt. Though if you fancy being adventurous, you can create your own flavored salt by adding some other spices and herbs, such as garlic. Play around with your spice mixes to see what flavor combination you like best.
Sichuan pepper
This is the spicer version of pepper and is used more in curry dishes and chillies. It is recommended to toast this pepper to aid in the milling of this spice before filling up your grinder.
Saffron
This is quite a rare and expensive spice and another one you can use in your grinder. This spice will grind very easily, so make sure not to lose any of this precious spice.
Star Anise
This very unique-looking spice is also quite distinctive in flavor. Used in a lot of Christmas baking; as long as you can grab some that are small enough, you will be able to use some in your grinder. It will grind quite easily and will turn into a powder. Just make sure that if you have more than one grinder that you are picking up the right one, you don't want to mix up your spices with this one.
Coriander seeds
These seeds are very small and, therefore, will grind quite easily. Like with parsley, ensure your grinder is dry before filling with coriander seeds to stop them from clumping. This seed will grind fantastically and will add a lovely flavor to your dish.
Cloves
This is one spice best paired with another spice, more commonly peppercorns. This twist of spices is a tasty mix.
Allspice
Also known as pimento, this berry will have been dried out before being used as a spice and has a combined taste of cloves and cinnamon. This spice can be used in both savory and sweet cooking.
These spices are more suitable for being used in a pepper grinder. Try to avoid items that are not dry enough or too hard, and they will either clump up the grinding mechanism or break it entirely, requiring you to buy a new grinder.
What Type Of Grinder Can I Use?
IEOVO 10" Wood Pepper Mill, Solid Wood and Adjustable Ceramic Grinder, Brown PM2032/10B
NATUREL AND SAFE: This pepper grinder consists of natural oak, 304 stainless steel, aluminum and ceramic grinding mechanisms. The natural texture can adapt to any furniture style, adding exquisiteness, convenience and functionality to any meal or party.
ADJUSTABLE CERAMIC ROTOR: Non-corrosive high pressure grinding ceramic core runs smoothly without changing the aroma and taste of spices. Simply adjust the nut at the top of the pepper mill to easily obtain coarse or fine granules according to your needs.
LARGE CAPACITY & EASY TO REFILL: Our pepper grinders are about 10 inches high and can hold more particles, so you don't have to constantly fill them. After use, you can easily fill it by simply unscrewing the metal nut and the wooden cover. *SALT AND PEPPER NOT INCLUDED
KEEP SPICES FRESH: The tightly sealed oak wood lid protects your salt and pepper from moisture when not in use and keeps it fresh longer. After use, just wipe the grinder gently with a damp cloth for easy cleaning.
100% RISK-FREE PURCHASE: In the one-year warranty period, please feel free to contact me if you have any questions. I will give you a satisfactory answer within 24 hours.
**BecauseFoodisLife is supported by readers. If you click one of my links, I may earn commissions. I am also participant in the Amazon affiliate program and I will also make a commission from qualifying purchases.Thank you***
Whilst there are many grinders that you can purchase that will already contain pepper, some will be more well crafted to last than others. The cheaper the grinder, the more likely it is to break. Some more expensive grinders will last as long as they are used and looked after correctly, and you may be able to get replacement tops and grinders if these do break. Do your research beforehand to see what suits your needs and if any grinders have replaceable parts.
Conclusion
So, in conclusion, yes, you can use your pepper grinder to grind other spices. Just be mindful of what spices you can use so that they don't damage the grinder, requiring you to purchase a brand new one. Clean out your grinder thoroughly if it has been used for another spice to help avoid any lingering flavors from affecting the new spice you will be using. Using freshly ground spices will add more flavor to your dishes than pre-ground spices; your tastebuds will definitely notice the difference. What spice will you add to your grinder?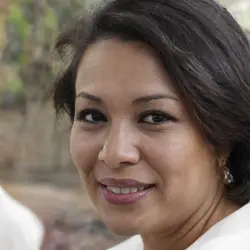 Latest posts by Kunal Sharma
(see all)