Navy beans are a cheap classic that you might use for filling out a stew or a soup – they're easy to come by, and tasty too! However, if you've run out of them and there are tires pulling up outside your door, you might need to find an alternative to use to make sure that people still get fed.
In this article, we're going to run through some of the best substitutes for navy beans. We've made sure to select options that are around the same size and shape and, typically, will absorb flavor – these are all the handy, easy characteristics of navy beans.
Goya Foods Navy Beans, Dry, 16 Ounce (Pack of 24)
CREAMY & EARTHY | GOYA Navy Beans are small creamy white beans that are dense, smooth and mild in flavor. Always hearty and tasty, they're perfect for classic rice & beans, soups, baked beans, salads and chili.
EXCELLENT DIET COMPATIBILITY | No Sugar Added, Gluten Free, Soy Free, Fat Free, Saturated Fat Free, 0g Trans Fat, Cholesterol Free, Vegan and Kosher. Good Source of Fiber, Potassium and Iron. Beans contain Protein. Not Bioengineered or Not a Bioengineered Food
QUICK COOKING | GOYA Navy Beans are indispensable in homemade soups, stews and salads. Delicious served over rice
PREMIUM QUALITY | If it's Goya... it has to be good! | ¡Si es Goya... tiene que ser bueno!
PACK OF 24: 16 OZ BAGS | Enjoy GOYA's line of Dry Beans, Peas and Grains on Amazon
**BecauseFoodisLife is supported by readers. If you click one of my links, I may earn commissions. I am also participant in the Amazon affiliate program and I will also make a commission from qualifying purchases.Thank you***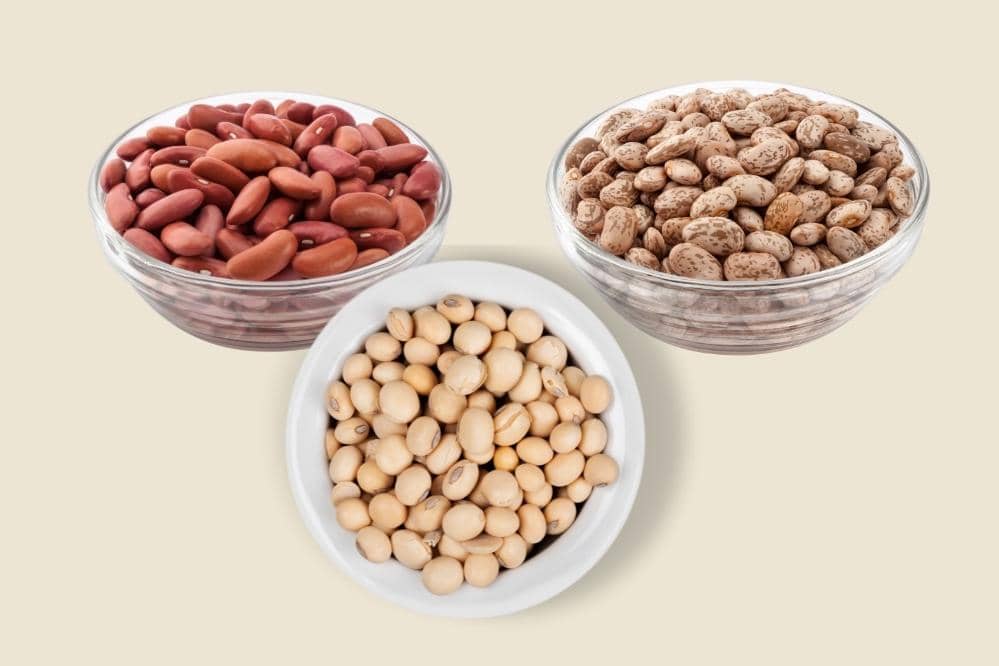 White tepary beans
White tepary beans are some options that you might find a little hard to come by. However, if you can source them from a supermarket or a specialist store, then you're sure to have some great options for replacing navy beans in your recipes.
They're a little skinnier than navy beans, though generally the same size. They're very creamy and dense, as well as having a meaty note to them, that's just a little sweet, like a lot of beans.
These are a great option for replacing navy beans in a few dishes that use navy beans for their consistency – smooth and creamy. White tepary beans are at home in creamy soups, dips, and stews.
Red kidney beans
Goya Kidney Beans, Red, 1 Pound
SMOOTH RED KIDNEY BEANS | These delicious red kidney beans are bright, plump and tender with a robust flavor and smooth texture. Use them to prepare delicious chili, soups, salads, and more plant-based dishes
EXCELLENT DIET COMPATIBILITY | Gluten free, Fat free, Cholesterol free, Trans Fat Free and Kosher | Good Source of Fiber, Iron and Potassium
QUICK COOKING | GOYA Red Kidney Beans are indispensable in homemade soups, stews and salads. Delicious served over rice
PREMIUM QUALITY | If it's Goya... it has to be good! | ¡Si es Goya... tiene que ser bueno!
ONE 16.0 OZ BAG | Enjoy GOYA's full line of Dry Beans, Peas and Grains on Amazon Fresh, Amazon Retail and Prime Pantry
Kidney beans are some of the most beloved options among beans, perhaps because of their sweet color. While they're a completely different color from navy beans, kidney beans have an exceptionally similar flavor – they're creamy, smooth, and just a little sweet. They work well in many recipes and can be really handy for cooks to have on hand.
We'd recommend using some red kidney beans to replace navy beans in dishes where the color of the overall dish won't be impacted by the redness of the beans. A great example of this would be chili or a salad – redness will be a bonus in those dishes, rather than something that stands out strangely.
Cannellini beans
Spicy World Cannelini Beans 4 LB - From Italy - Dried White Medium Sized Kidney Beans (Cannellini)
Grown in Italy - This product is authentically grown in Italy to preserve the original essence of the product.
Kidney Beans - Cannelini Beans are also known as white kidney beans and are often interchanged with navy and great northern beans.
100% Natural - Our Cannelini Beans are 100% natural and are packaged without the use of additives or preservatives.
Benefits - Cannelini Beans are very popular due to its high content in fiber and protein.
Packaged right here in the USA to ensure quality
Cannellini beans, sometimes called white beans, are the ideal replacement for navy beans. Not only are they perfectly sized and shaped, but they're also really well-flavored, too – smooth and creamy, with a light, fluffy texture.
The difference between cannellini beans and navy beans, really, is that cannellini beans aren't velvety in texture when they're cooked. Instead, they're light and fluffy, breaking apart to reveal a fluffy center, as a roast potato would.
Cannellini beans are famously versatile, which means that you can use them to replace navy beans in basically anything. From soups, salads, and stews to refried beans, cannellini beans will make a wonderful addition to a meal. The fluffy texture might even add something to the dish, so give them a go!
Pinto beans
beans Montelores -Southwestern Colorado - Dove Creek Dryland Pinto Beans- 8 Pound Poly Bag
Grown on small family farms, in the high desert of Southwest Colorado. Dove Creek, Colorado is known as the Pinto Bean Capital.
Southwestern Colorado dryland pinto beans are high in protein and fiber, low in fat, rich in antioxidants & are Non-GMO.
Montelores beans are grown from seed beans saved from each years harvest.
Hearty and Nutritious: Simmer them or use for soups, stews and side dishes. A great source of protein for vegans and vegetarians
Beans are cheap, tasty, healthy, and store beautifully
Pinto beans don't look anything like navy beans, really – they're pink with brown spots across their surface. This isn't a bad thing, necessarily, but it does mean you wouldn't be able to fool anyone with them.
They make a wonderful substitute for navy beans due to their earthy, nutty flavor. This is similar to navy beans, though not exactly the same. The important thing about their flavor, though, is that pinto beans act like somewhat of a flavor sponge – they'll taste like whatever you stew them in, leading to a meal that's tasty overall, rather than simply being tasty with some beans floating in it.
We'd recommend using pinto beans everywhere. In particular, though, they're good in soups and stews, as they'll absorb the flavor of the rest of the dish.
Mayocoba beans
No products found.
Mayocoba beans aren't that well known, but they can be a really handy substitute since they have the important factor that navy beans do: they absorb flavor quickly and exceptionally well.
Mayocoba beans are sometimes called Mexican yellow beans, or Peruvian beans. They're a gently yellow color, though sometimes they're a little closer to ivory overall. Their cooked texture is creamy, and the flavor itself is mild and gentle, making them ideal for a suite of uses.
We'd recommend using mayocoba beans in soups and stews since they absorb flavor really well. They also make great beans for refried beans – they'll absorb flavor from the oil you're cooking them in, and mash down well, too.
Butter beans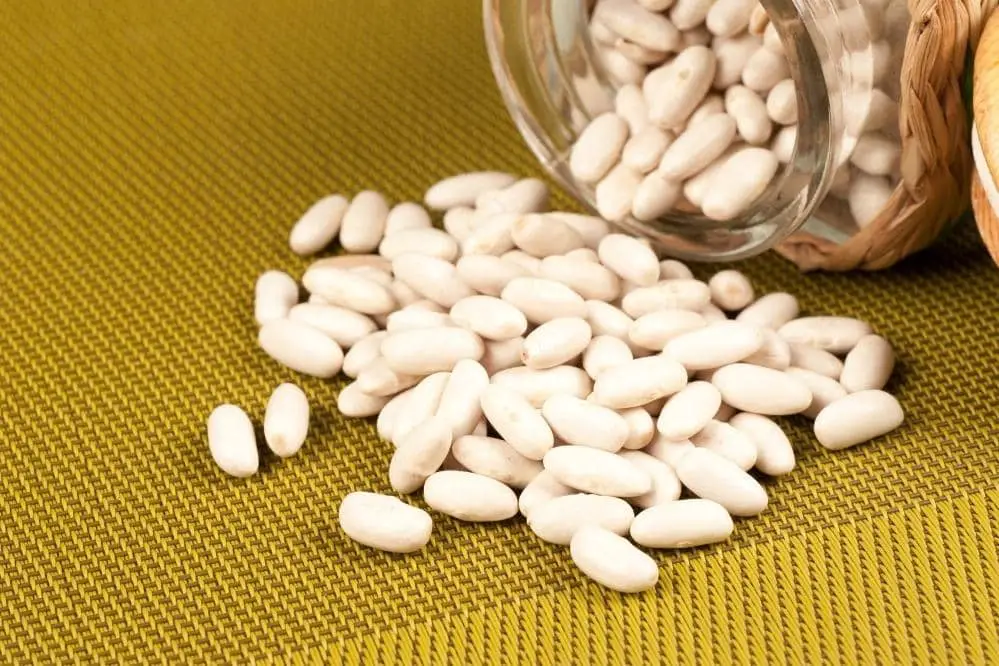 Butter beans are quite a lot larger than navy beans, but their flavor is unique and different enough that they might make an interesting swap. Butter beans themselves are large and white, though they can sometimes be a little closer to cream. Their flavor is quite simple – rich, buttery, and savory.
Their texture is impressive – smooth and velvety when cooked, just as navy beans are. This means that we'd recommend replacing navy beans with butter beans in situations where you aren't going to be paying close attention to the thing they're in. For example, they would be a good addition to the filling of a pie or, when blended, ideal for adding to mash or dips.
Because the beans are similar, they can replace navy beans in a one-to-one ratio in any recipe.
Flageolet beans
Heirloom Flageolet Beans Idaho Pack of 2 680 g 24 oz each
Delicately flavored beans favored by French chefs
Versatile addition to soups, salads and vegetarian dishes
Traditional accompaniment to leg of lamb and French cassoulets
Heirloom non-gmo beans grown on small scale farmers in Idaho
Sample recipe on back of package
These beans make a wonderful replacement for navy beans since they're so visually similar. They're roughly the same size and shape, and the color is exceptionally close – flageolet beans can be a little green, though, it simply depends upon the crop or batch that you're using.
Flageolet beans have a mild and delicate flavor – it's very reminiscent of navy beans, and works well in soups, salads, and a whole host of other options. Flageolet beans can be substituted for navy beans in a one-to-one ratio since they're roughly the same size and consistency.
We hope that this article has helped you to find a really convenient substitute for navy beans that you've got in your cupboard – that's the best way to make sure that you don't waste food, and also don't find yourself giving up on a recipe halfway through. Whichever choice you make, happy cooking!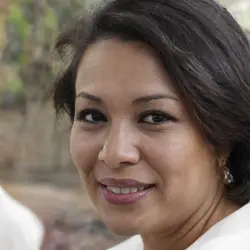 Latest posts by Kunal Sharma
(see all)