What would you say if we told you that you can get the same taste and texture of chicken soup without having to spend a fortune?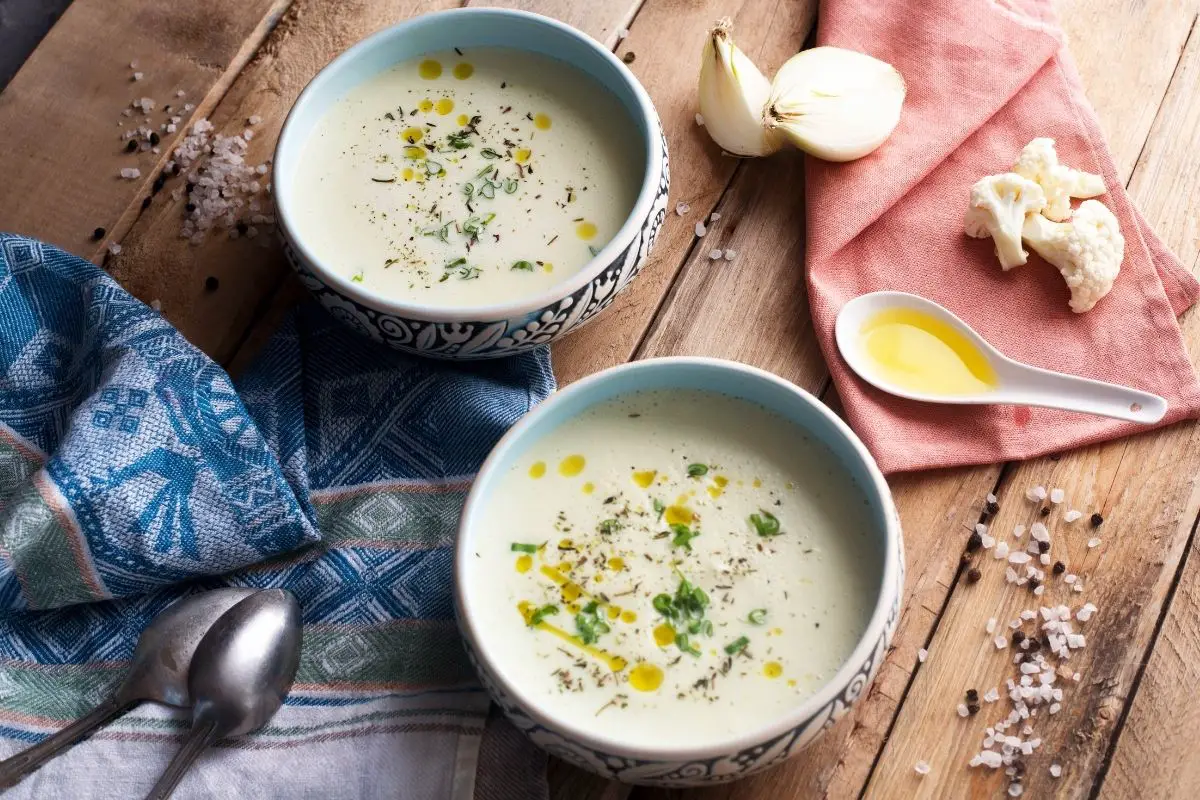 Well, you don't have to wait anymore, as we have found 9 substitutes for cream of chicken soup that are cheaper and healthier than the traditional dish.
Cream of chicken soup is a classic comfort food that has been around since the early 1900s when it was invented to treat colds.
The original recipe is made using chicken broth, flour, butter and milk. The dish is also perfect for rainy days and lonely nights. 
Here are some alternatives to cream of chicken soup that you can make at home. They are much healthier and cost less than the original version. 
5 Condensed Soup Options 
If you are looking for a chicken soup substitute, then there's no better alternative than a condensed soup product. 
Down below, we have selected some of our favorite condensed soup recipes, so that you can make these delicious substitutes at home.
1. Cream Of Mushroom Soup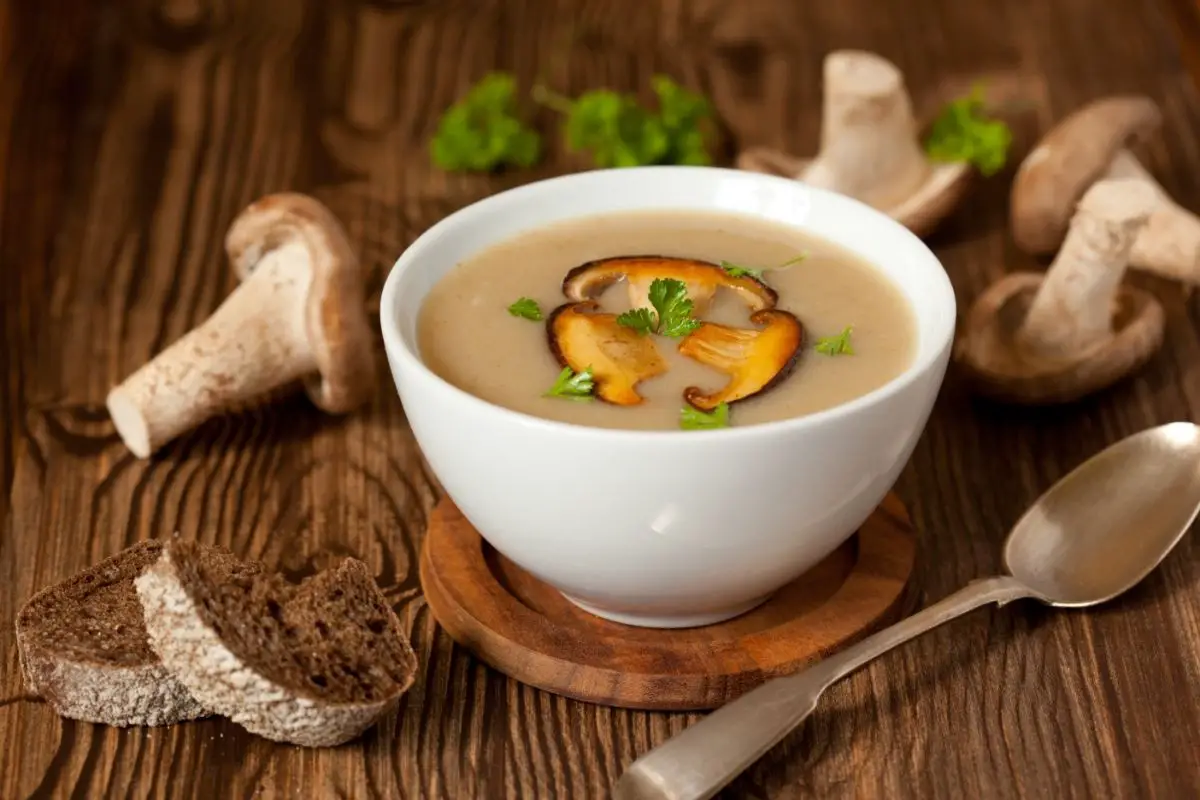 When it comes to chicken soup alternatives, cream of mushroom soup is a great stand-in, as it doesn't come with a strong taste and can be served with a range of dishes. 
The soup is also a staple in most kitchen pantries and can be made using one of the many simple recipes available online. 
We personally recommend giving this recipe a try, as it delivers a rich and creamy soup in less than 60 minutes. 
Perfect with a slice of crusty bread, this soup is the ideal addition to any cold or rainy night and promises to keep you full until breakfast. 
2. Cream Of Celery Soup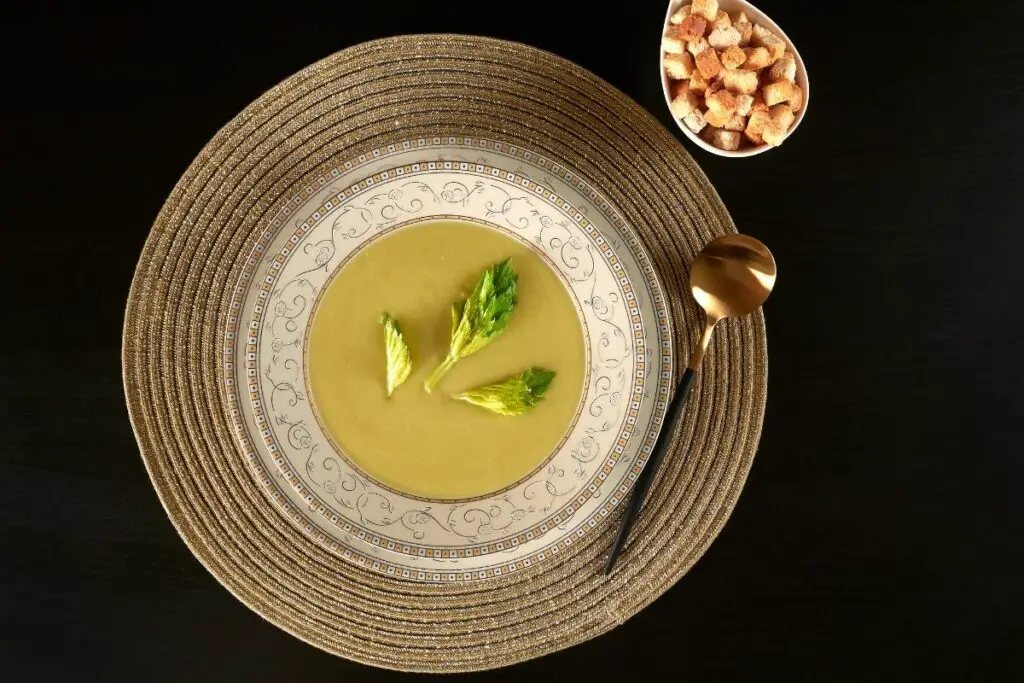 Cream of celery soup is another great substitute for chicken soup, as it features a rich and unique taste that pairs well with meat and casseroles. 
For example, you could easily use this soup to make some dirty rice or even a delicious sausage stew. 
While the dish is not as popular as other soup products, it still remains a constant fixture in most pantries and can be purchased from your local grocery store. 
However, if you're in the mood for something homemade, then you can make your own cream of celery soup using this incredible recipe. 
Just make sure to cook lots of it – because once you taste this hearty soup you will want it again and again. 
3. Cream Of Shrimp Soup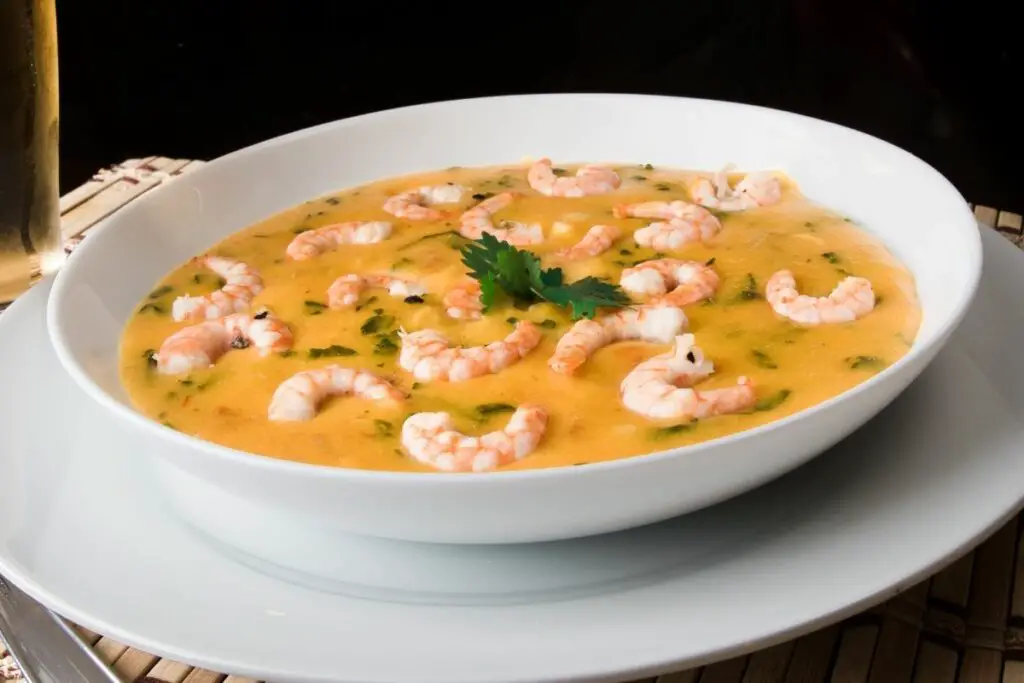 When it comes to condensed soups, cream of shrimp definitely falls into a niche category, as it is only really suitable for seafood lovers. 
However, if you do consider yourself a fish enthusiast, then chances are you will love it. Not only is this soup delicious, but it can also be used in a variety of dishes – from seafood chowder to classic gumbo. 
While it does come with an acquired taste, this soup can still be found in your local supermarket or made using this simple recipe.
4. Cream Of Asparagus Soup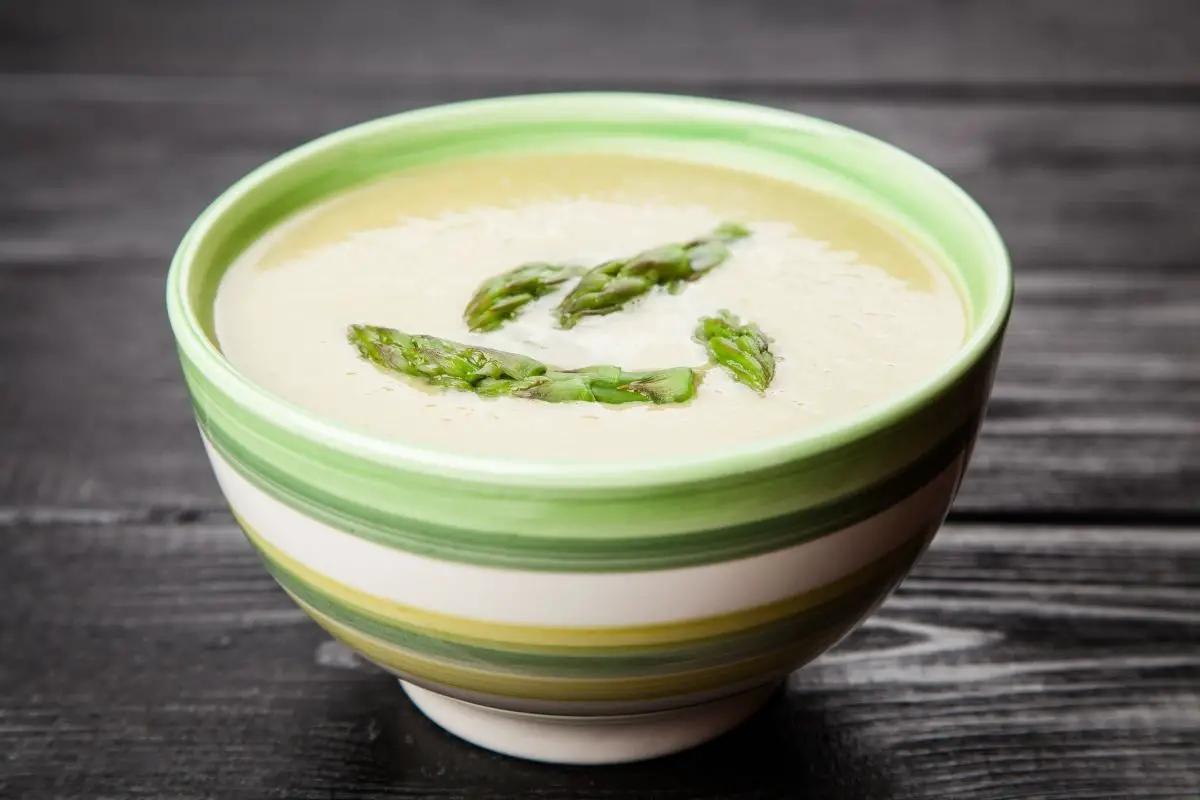 If you love hearty casseroles and rice dishes, then you should consider using cream of asparagus soup as your next chicken alternative.
Known for its delightful color, cream of asparagus soup is extremely nutritious and bursting with flavor. It can also be made in your own kitchen using one of the many recipes available online. 
However, the soup is also sold in most grocery stores and is used as a popular ingredient in a range of notable dishes. 
5. Cream Of Potato Soup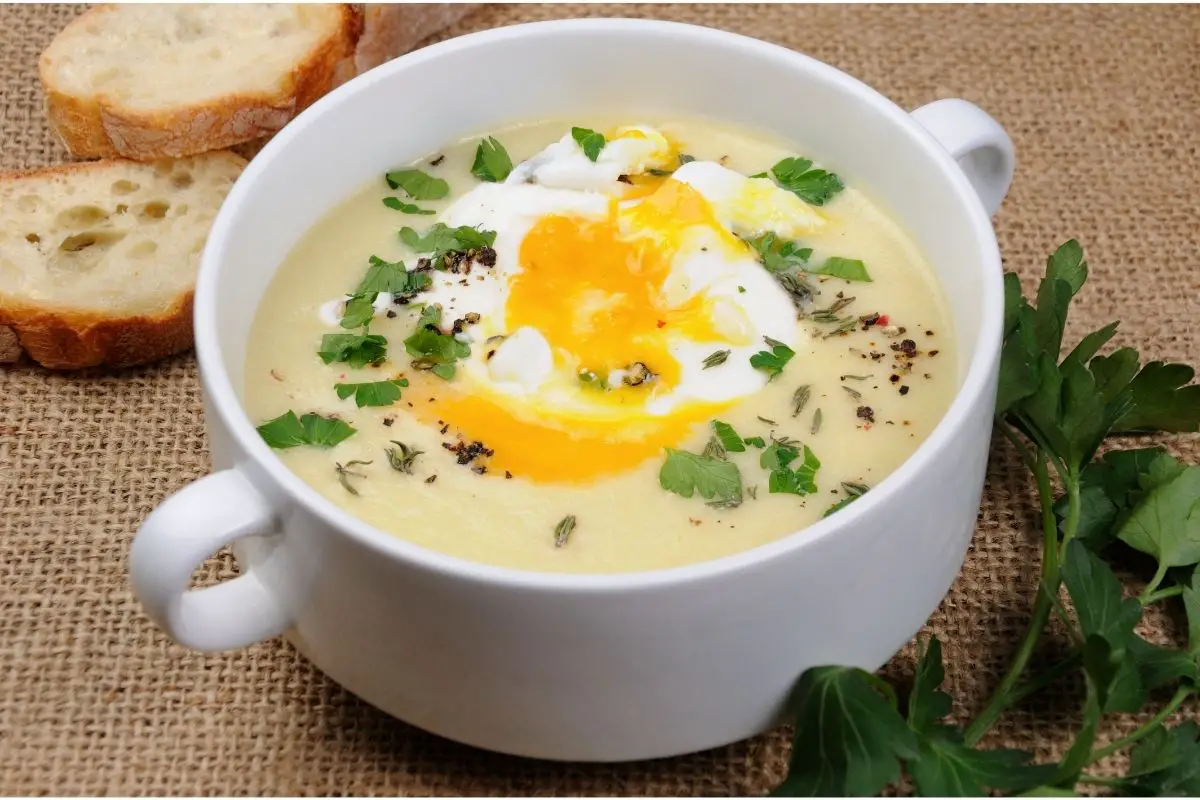 Cream of potato soup is a hardy alternative to chicken products, as it can be used in a variety of soups and stews. 
Because of its weak taste, the soup pairs well with most food and can be used in other dishes such as casserole or rice. 
However, this does not mean that you can't eat the soup as it comes, as there's nothing better than a bowl of potato soup on a cold and icy morning. 
While it is possible to purchase this soup from your local grocery store, we do recommend making it yourself for a more intense flavor. 
Other Chicken Soup Substitutes 
If you don't want to use condensed soup options, then there are countless alternatives that you can use. 
Fortunately, most of these alternatives can be found at your local store or in the kitchen, which can make the cooking process much easier.
Sour Cream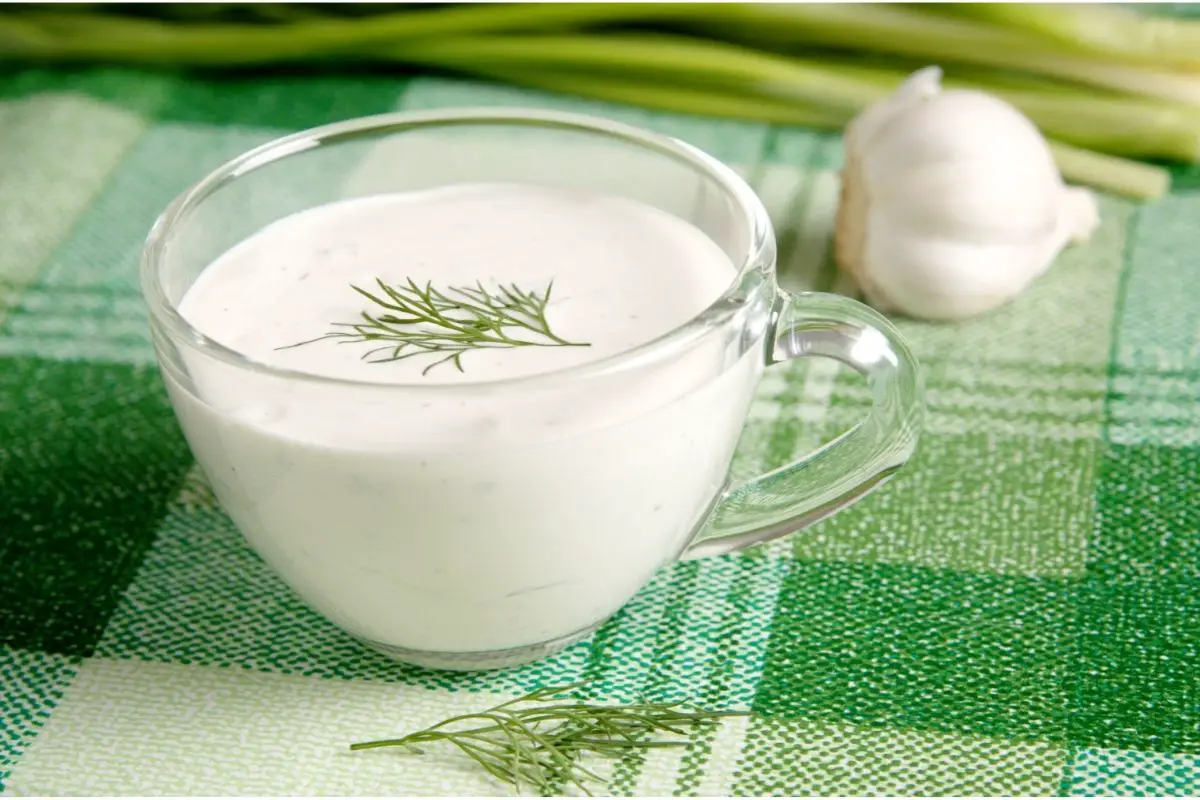 Sour cream can make for a wonderful alternative for cream of chicken soup, as it can be mixed with different seasonings and used in a variety of recipes. 
When sour cream is added to a recipe, it works to make the dish more creamy, giving it the same smoothness and texture as chicken soup but without the added preservatives or flavors. 
Greek Yogurt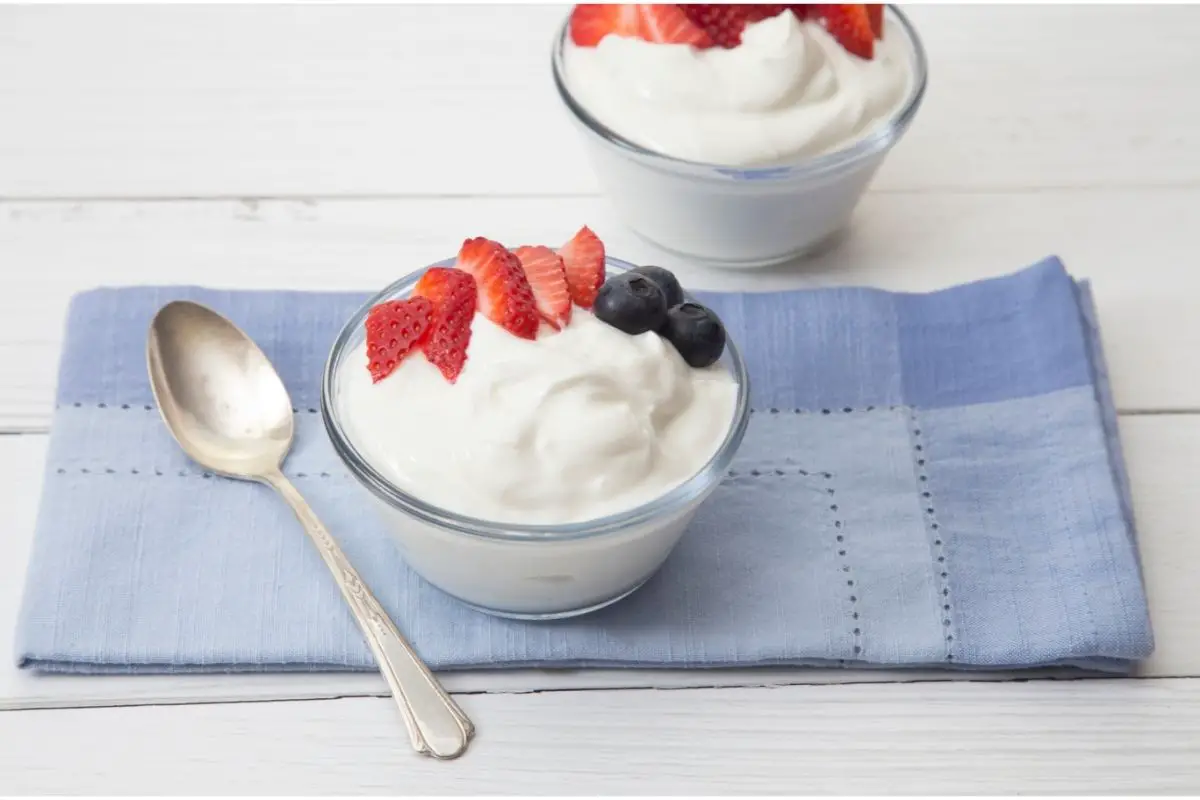 Like sour cream, Greek yogurt can also be used as a delicious substitute for cream of chicken soup, as it can also be seasoned and added to countless recipes. 
When compared to cream of chicken soup, yogurt is also a much healthier option, as it does not contain any preservatives or artificial ingredients. 
How To Make Homemade Cream Of Chicken Soup
Did you know that you can make your own cream of chicken soup from the comfort of your home? 
Well, it's true – all you need is the right ingredients and a can-do attitude.
Not only is homemade cream of chicken soup delicious, but it is also healthier than store-bought soups and does not contain as many questionable ingredients… 
In the following instructions, we have outlined our favorite recipe for homemade cream of chicken soup – so that you can make your own today! 
Ingredients 
Butter (x2 tablespoons) 
Onion flakes (x2 tablespoons) 
Minced garlic (½ teaspoon) 
Milk (¼ cup) 
Heavy cream (¼ cup)
Chicken broth (x1 cup)
Flour (⅓ cup)
Black pepper (¼ teaspoon)
Salt (¼ teaspoon)
Directions 
Take the butter and melt it in a medium-sized pan over medium heat, then add the onion flakes, garlic, salt and pepper. 
When the mixture becomes fragrant, add the flour a little at a time and stir until it forms a thick paste. 
Remove the pan from the heat and carefully add the milk, heavy cream and broth, while making sure to stir constantly. 
Once the ingredients have been combined, return the pan to the heat and stir until you have reached your desired consistency.
Can You Make It Gluten-Free? 
Of course! One of the best things about cream of chicken soup is that you can make it gluten-free whenever you want. 
All you have to do is swap the flour for a gluten-free alternative, and you will have everything you need to get started. 
While there are many gluten-free flour substitutes, we have found that these are some of the best. 
Almond flour 
Brown rice flour
Oat flour 
White rice flour 
Final Thoughts 
And there we have it, those were 9 substitutes for cream of chicken soup. We hope that you found this article helpful and that you will refer to it the next time you are making a dish that requires chicken soup.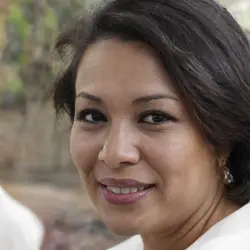 Latest posts by Kunal Sharma
(see all)