Do you have some heavy whipping cream in the refrigerator, and you're not sure what to do with it?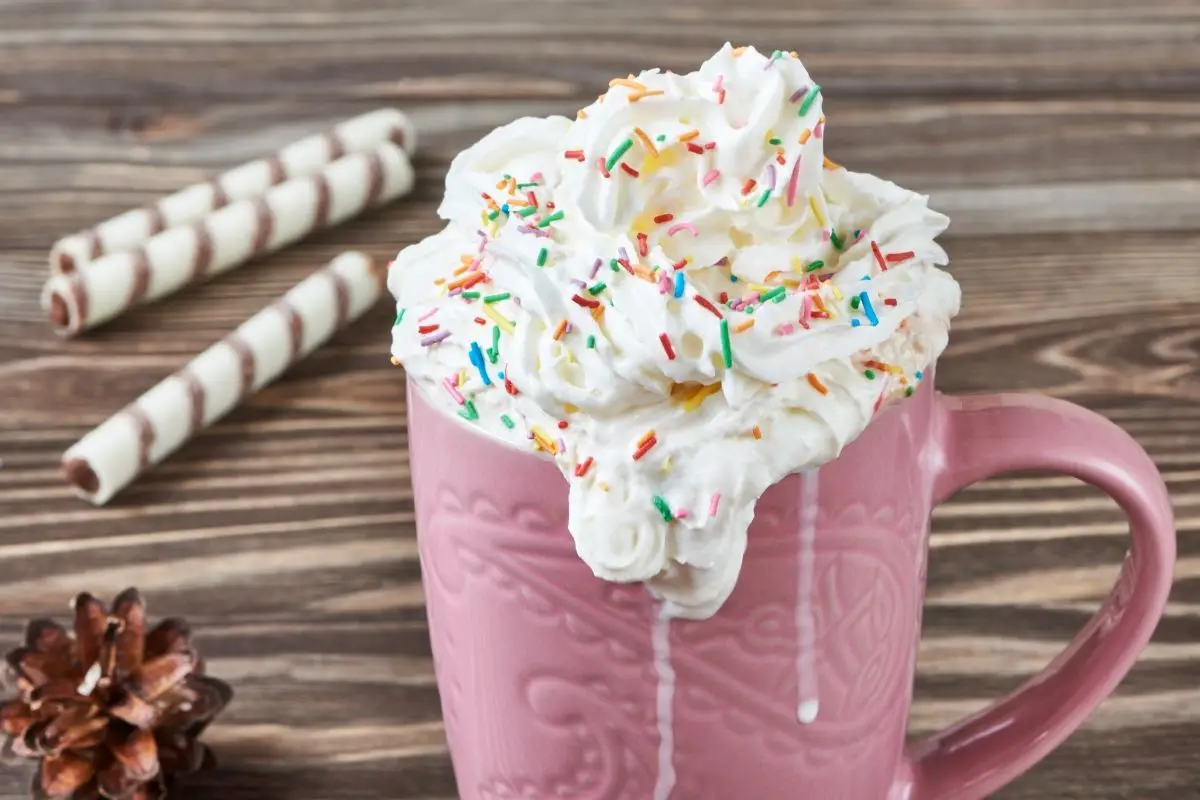 Look no further: we have created a list of 36 dishes that use heavy whipping cream in their list of ingredients.
The list has been split into two – savory recipes and sweet recipes – so you can choose whether you want to make a meaty, late night dinner, or a sugary, sweet dessert.
The list includes everything from classic creamy soup recipes, to zesty, smooth cheesecakes! So if you've got some heavy whipping cream lying around, then this is the perfect place for you to start. 
Here are our 36 delicious recipes to create using heavy whipping cream.
Let's get started!
Savory Recipes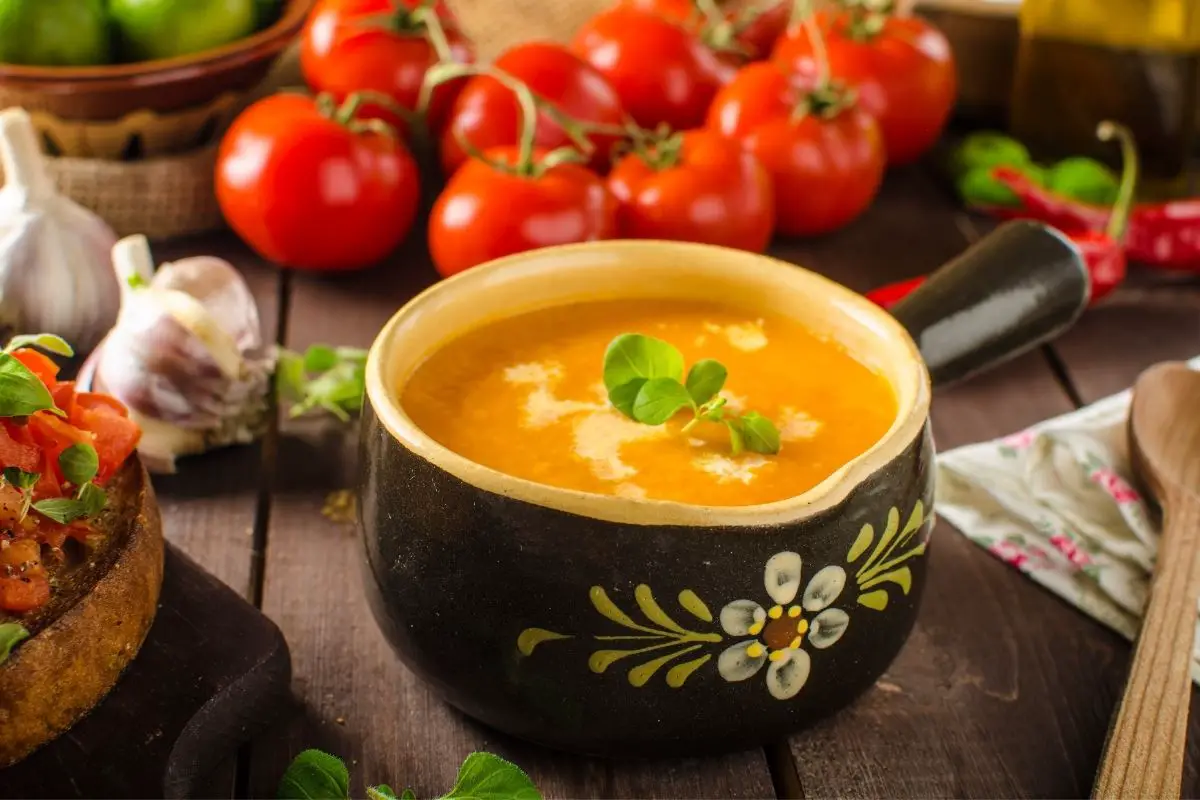 Why would you buy soup in a tin when it is so easy to make your own from scratch?
There is nothing quite like homemade tomato soup. It's the perfect way to start off any meal, and it can be made ahead of time and frozen for later use.
This soup is soft, creamy, and tastes amazing with a grilled cheese sandwich.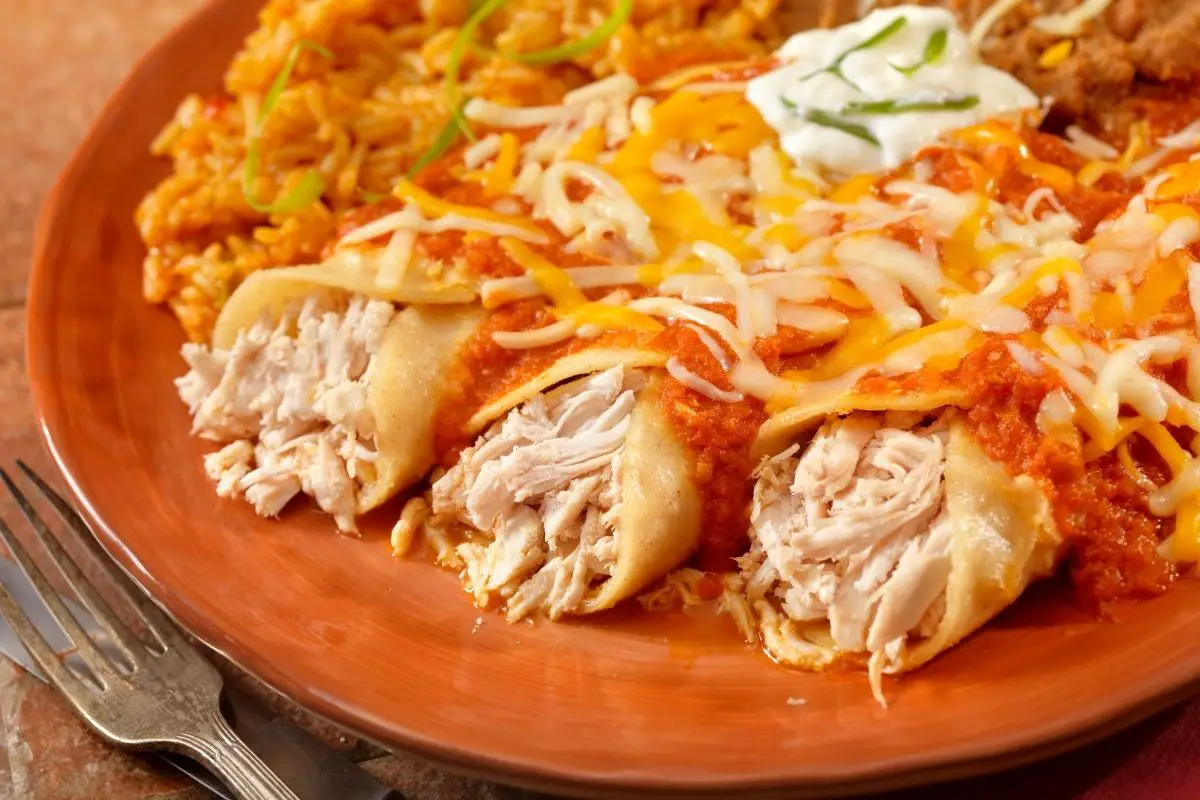 This layered casserole will be devoured and enjoyed by the whole family.
The idea behind this dish is that a creamy white sauce, made with heavy whipped cream, is used instead of the usual red enchilada sauce.
Along with some juicy chicken, spicy chilies, soft tortillas, and a sprinkling of cheese, this comfort food is sure to warm up even the coldest winter day!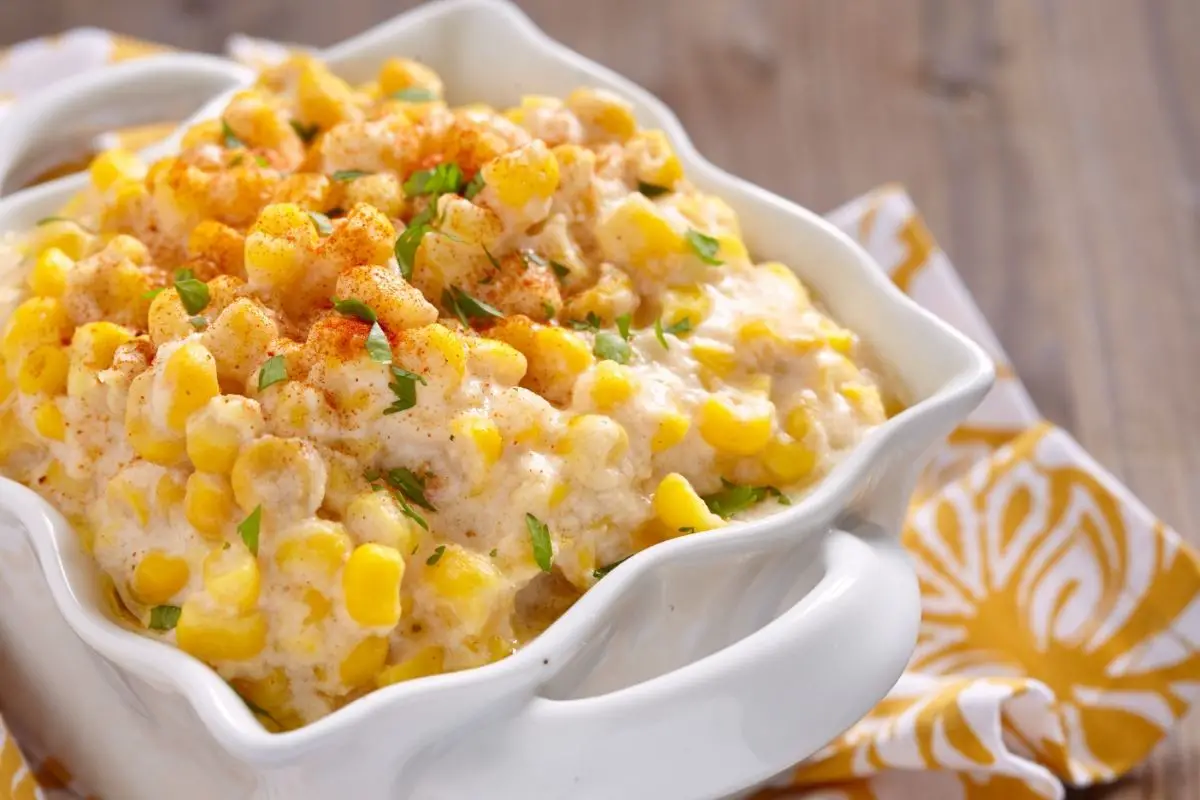 Looking for some more creamy, spicy casserole recipes? You're in luck!
This creamy cheddar casserole, filled with corn and jalapeños, will be the perfect side dish for your next barbecue, potluck, or tailgate party.
The best part about this dish is how easy it is to make – just combine all the ingredients together, bake, and enjoy!
There is nothing better than a bowl of creamy soup on a cold, winter afternoon.
If you're a lover of celery, you are going to love this homemade cream of celery soup. It's light, fresh, and full of flavor.
Make a big batch of this soup and freeze it for future lunches. It also makes a great base for other soups and stews!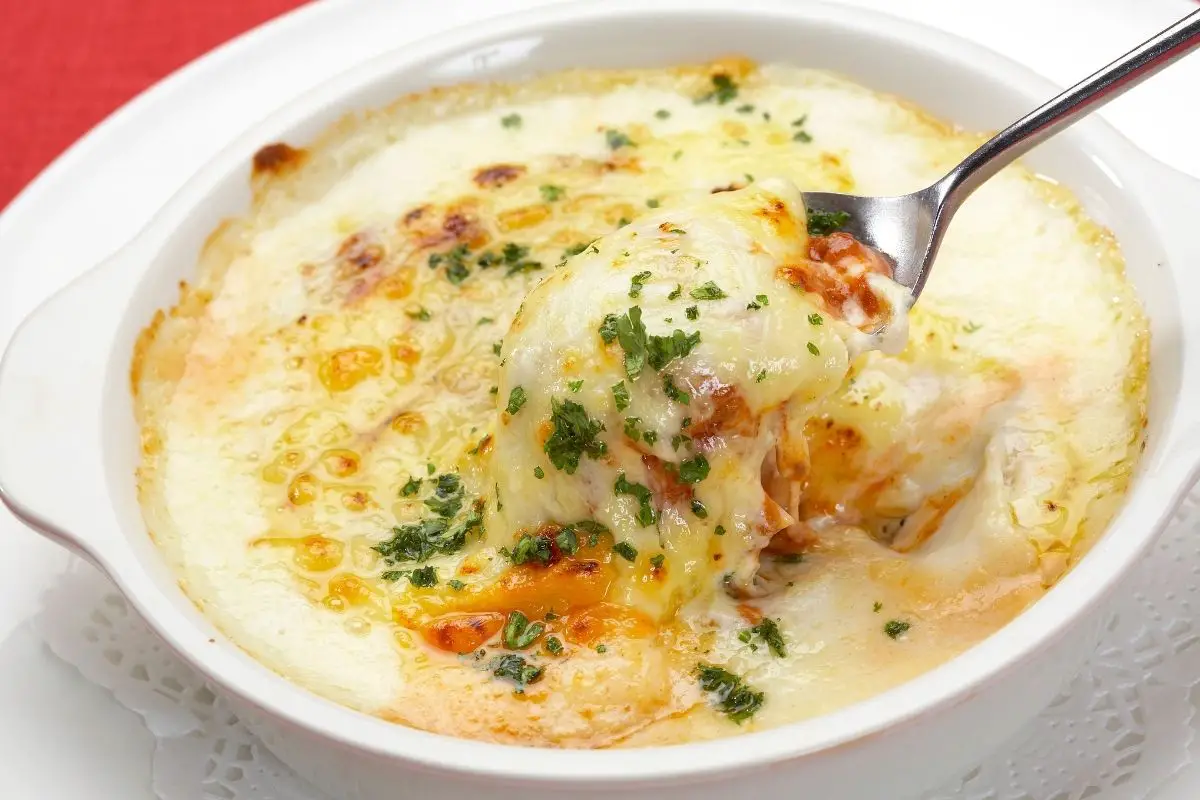 These cheesy, creamy potatoes are absolutely to die for!
This dish of creamy au gratin contains a secret ingredient: Miracle Whip. It sounds weird, but it gives the potatoes a smooth, delicious, sweet tang that sets the dish apart from others.
They are perfectly served as a side dish, and can even be devoured on their own.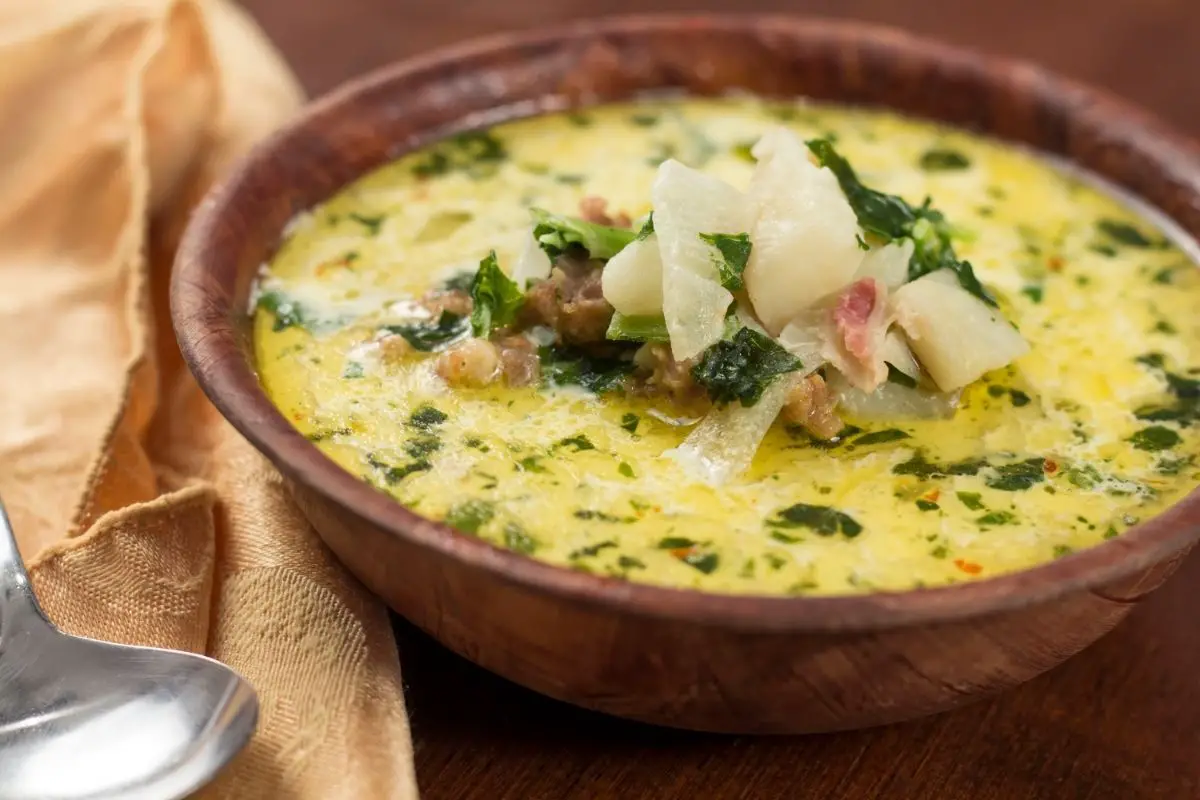 This delicious, meaty soup is perfect for those on a low-carb and/or keto diet.
This sausage and kale soup is so simple to put together, yet so flavorful and filling.
Made with heavy whipping cream, chopped kale, and ground turkey sausage, this hearty soup is sure to satisfy even the hungriest of appetites. If you have leftovers, it tastes even better reheated the next day!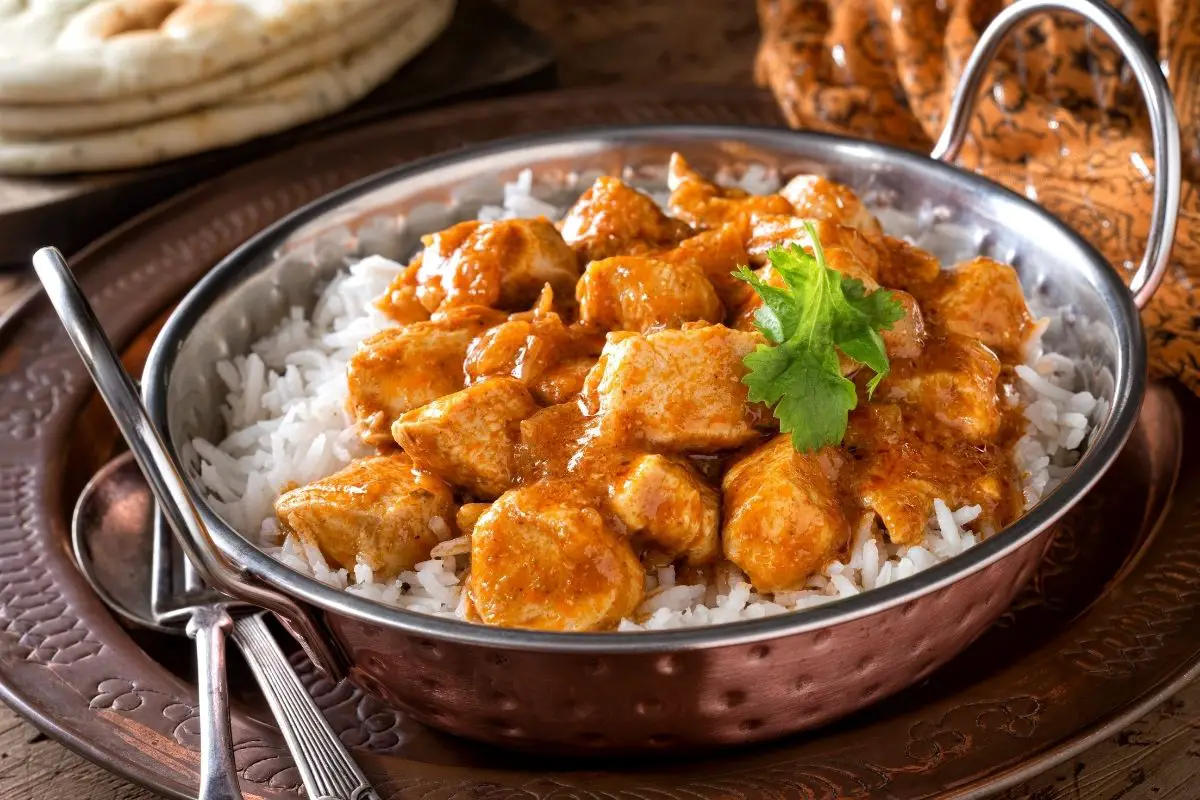 Butter chicken is the perfect comfort food: it's simple to make, and tastes absolutely amazing.
This dish is an Indian classic, and can become pretty addictive once you realize how easy it is to make at home.
When served alongside some naan bread and jasmine rice, this creamy dish tastes so good. If you prefer some extra spice, make sure you add extra chili powder to the mix!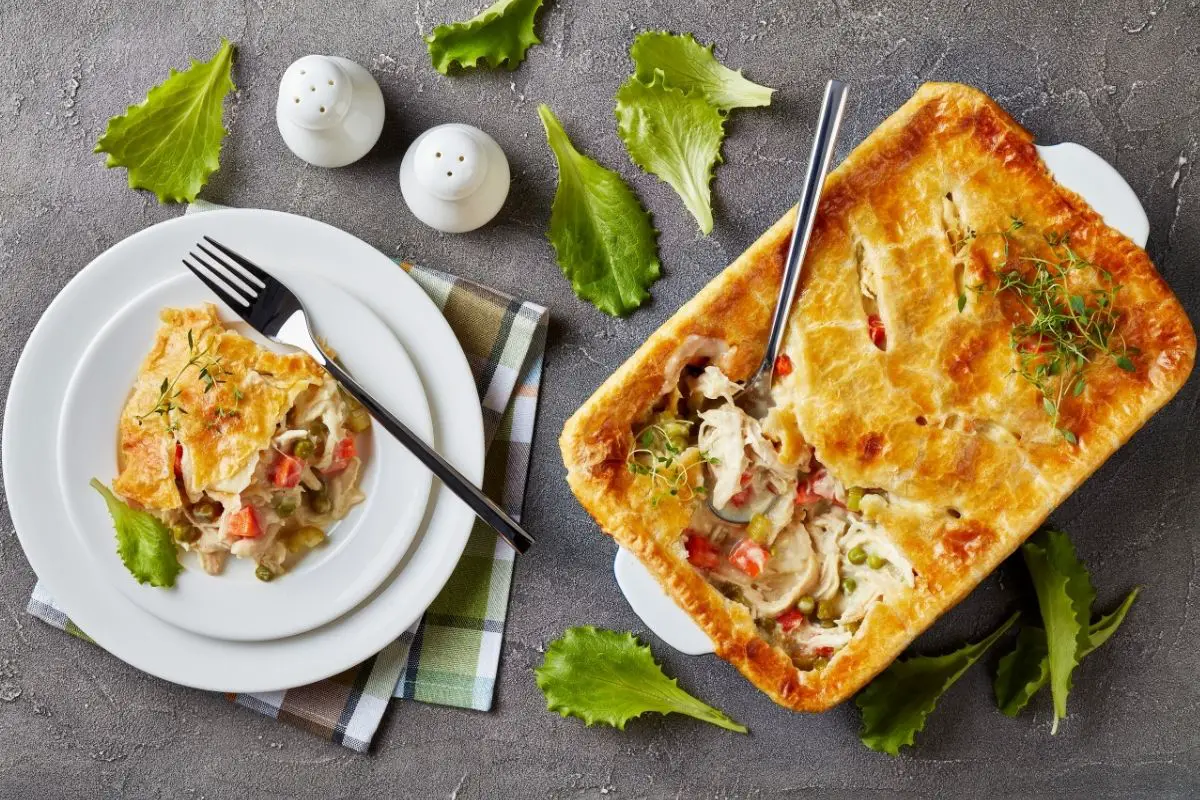 Next up, we have another comfort food that will make anyone feel better after a long, hard day.
This pie is filled with a creamy mixture of juicy chicken and fresh vegetables, topped with a flaky, buttery crust.
Some people prefer to use canned soup to create the filling, but you can create amazing results by combining some heavy cream, chicken broth, and some other easy ingredients!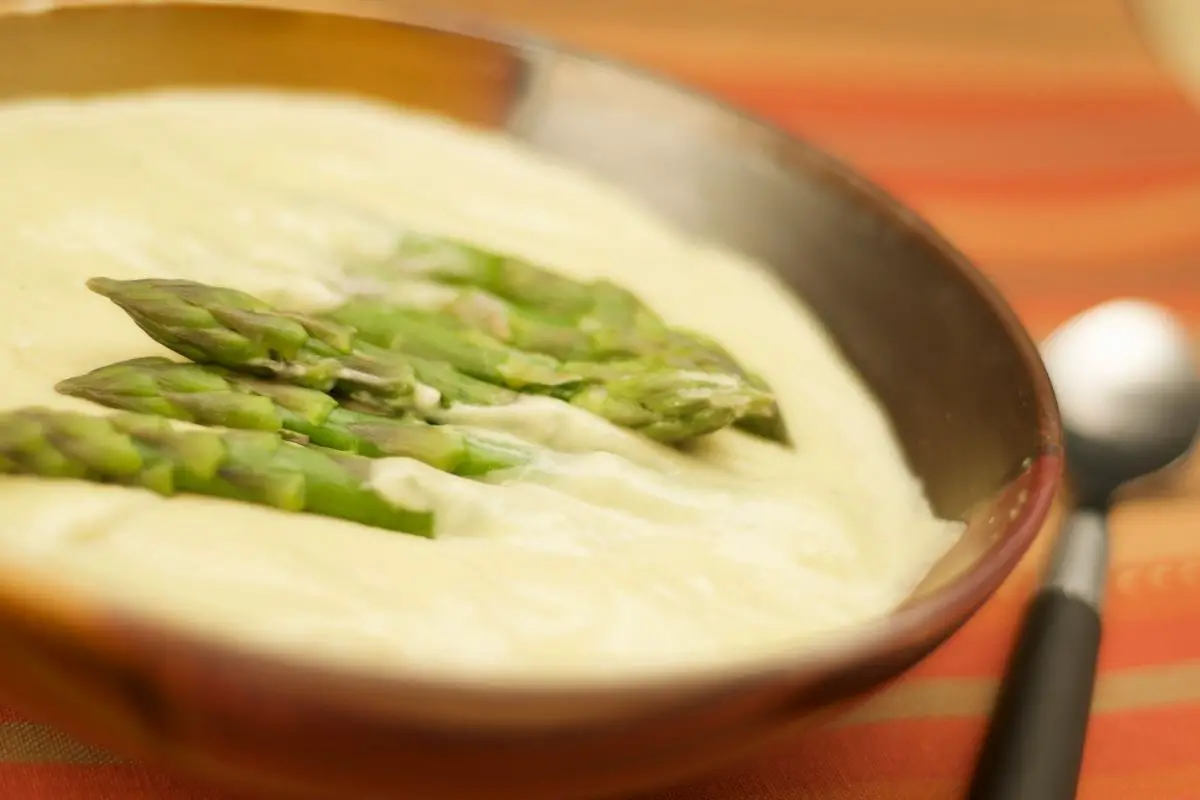 Next up, we have another recipe for a delicious, creamy soup to enjoy at home.
This soup is made with a combination of asparagus, onions, garlic, and heavy whipping cream.
It's a wonderful way to get your veggies in while still feeling like you've got something special. This soup is not only (moderately) healthy, but also incredibly tasty.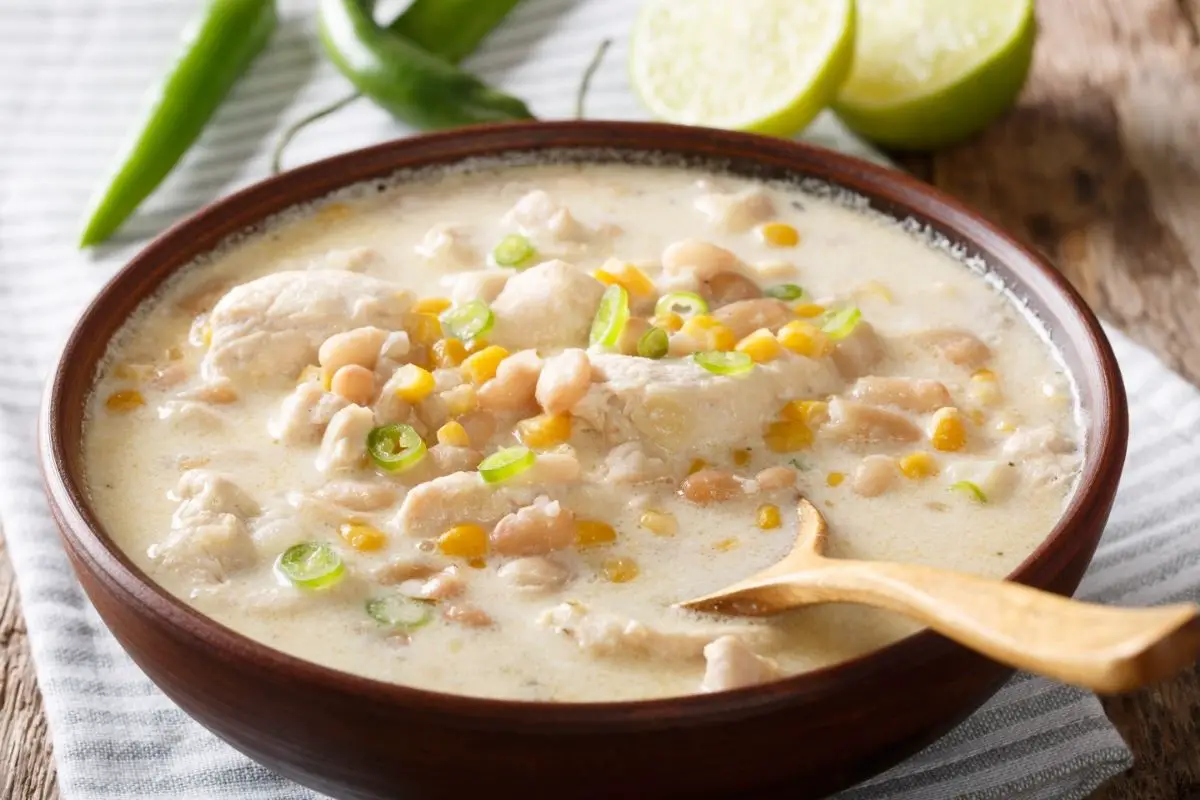 This white chicken chili is loaded with tender shredded chicken, and is packed with a variety of different flavors.
The white chicken chili is a traditional Mexican dish, and is typically made with beef, but this version uses chicken instead.
It has all the same great flavors, but without any of the fat or calories. You'll want to serve this chili over rice, but if you'd rather eat it straight out of the pot, go ahead and do that too!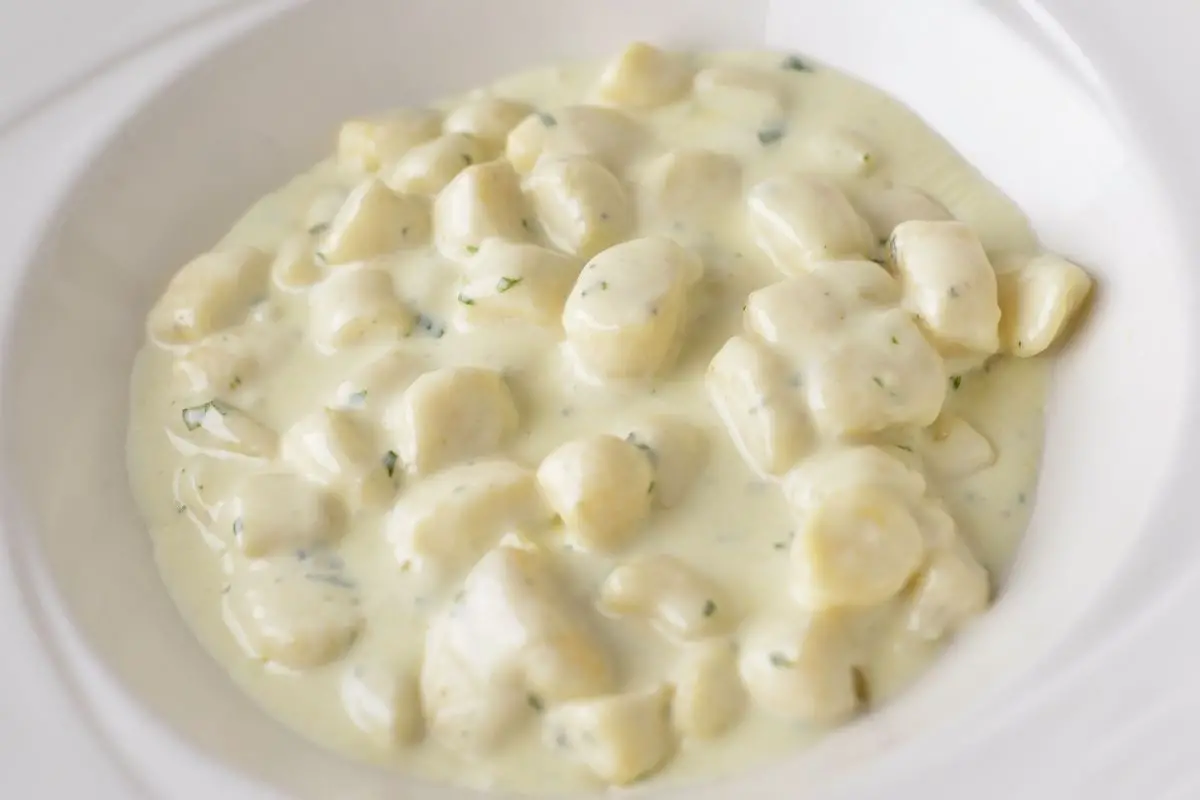 Save some time by using this one-pan recipe – who wants to do a load of dishes after eating a filling meal? Not us!
This gnocchi is light, fluffy, and perfectly seasoned. The sage adds a lovely flavor, and the heavy whipping cream makes them super rich and indulgent.
They're best when served warm, but they can easily be stored in the fridge for later.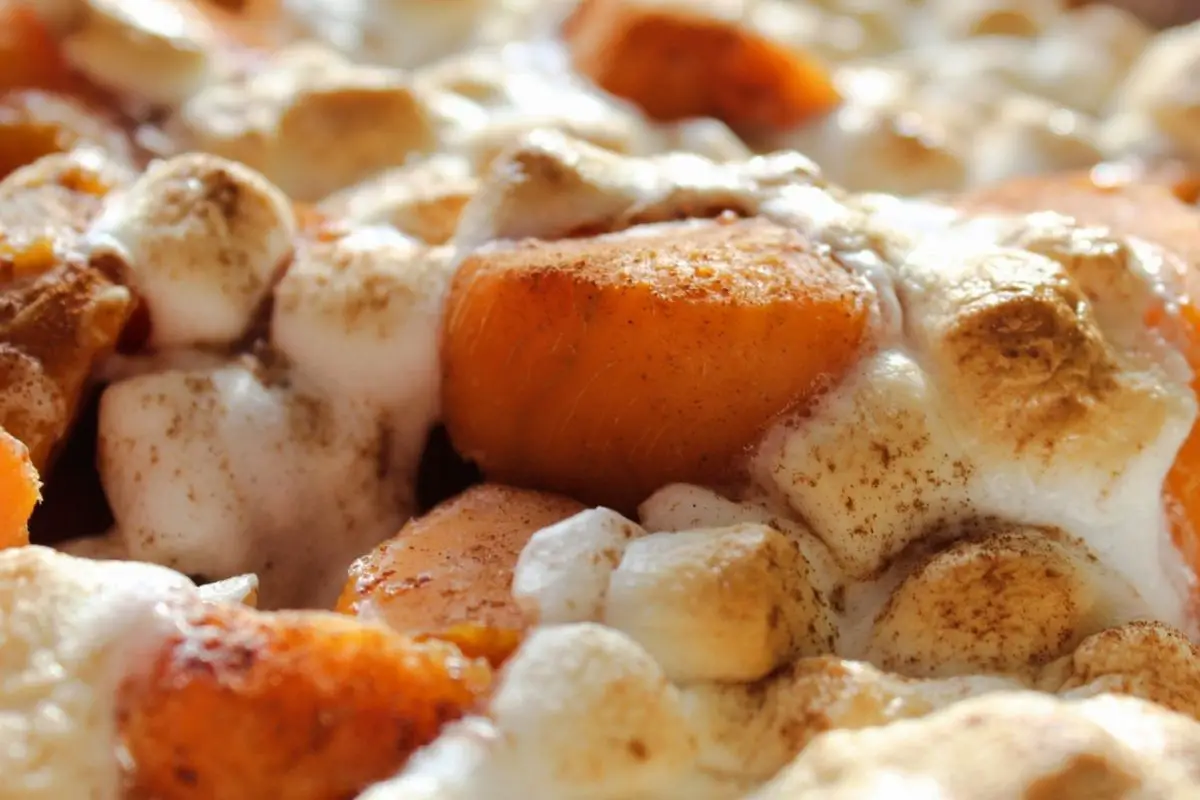 Sweet potato and marshmallows are the unlikely pairing that everyone will surely love.
This sweet potato casserole is a fun twist on the usual dish, and it's perfect for Thanksgiving dinner.
Sweet potatoes are naturally sweet, and combine well with the sweetness from the marshmallows. This dish tastes amazing while paired with some tender turkey breast.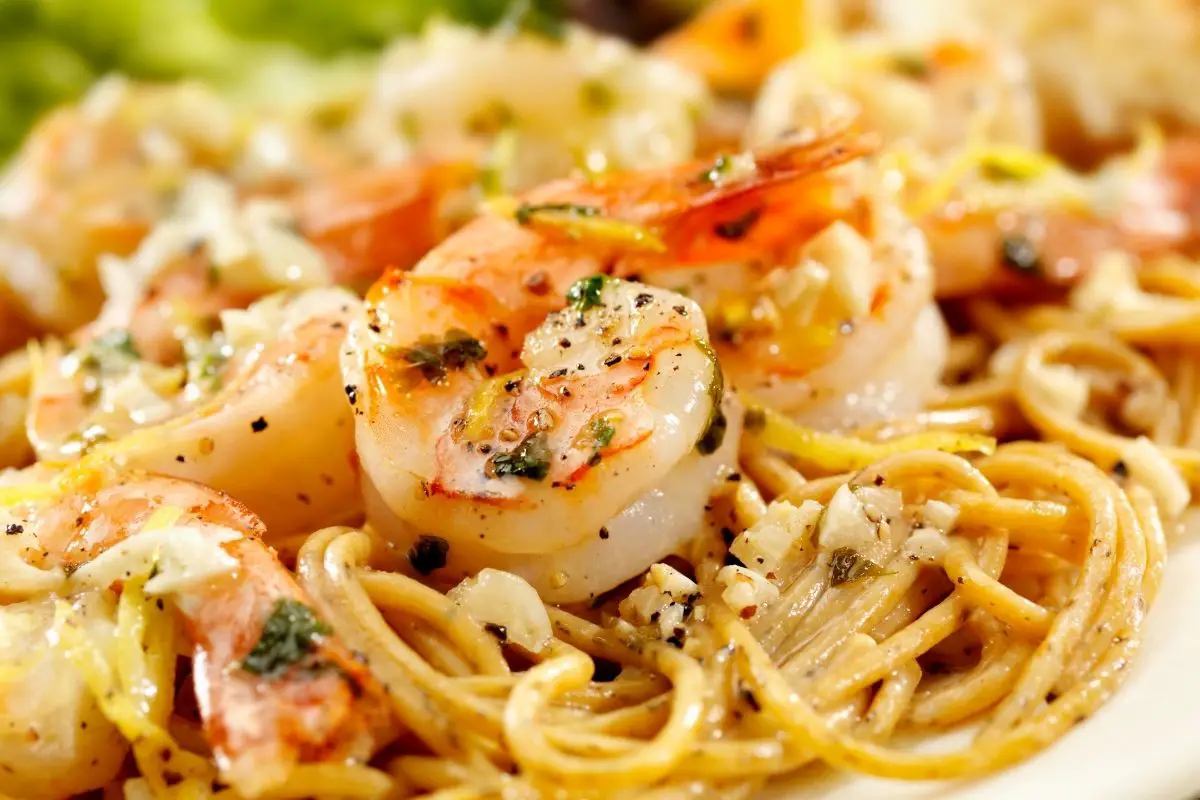 Shrimp pasta is a favorite among many people, and this recipe takes it to a whole new level.
This shrimp pasta is made with lemon juice, garlic, olive oil, and heavy whipping cream, which creates a wonderfully tangy sauce.
Serve this pasta with some crusty bread to soak up every last drop of the yummy sauce.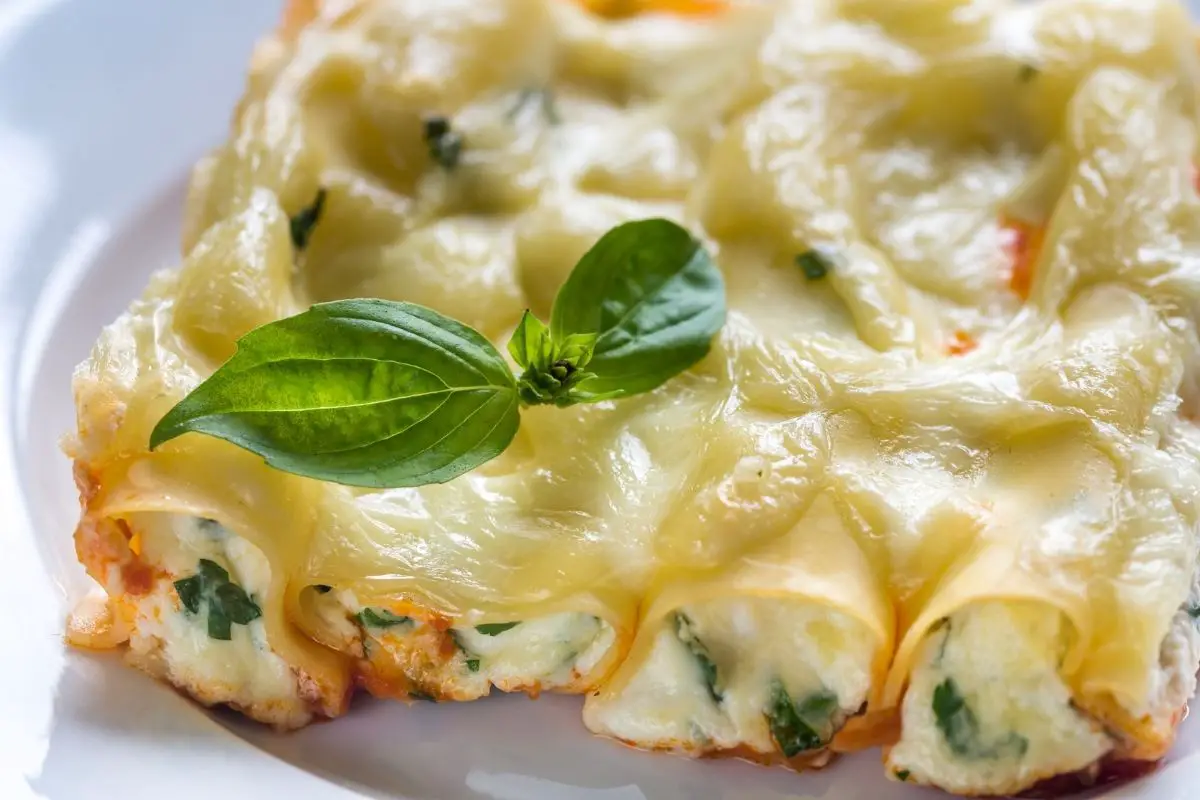 This stunning cannelloni tastes just like lasagna, but is way more fun to create!
This savory dish is stuffed with tender ground beef, cheese, and spinach, then covered in a tomato sauce.
Baking the dish helps keep everything nice and moist, and the tomatoes add an extra layer of flavor. If you don't feel like making your own tomato sauce, you could always buy it ready-made.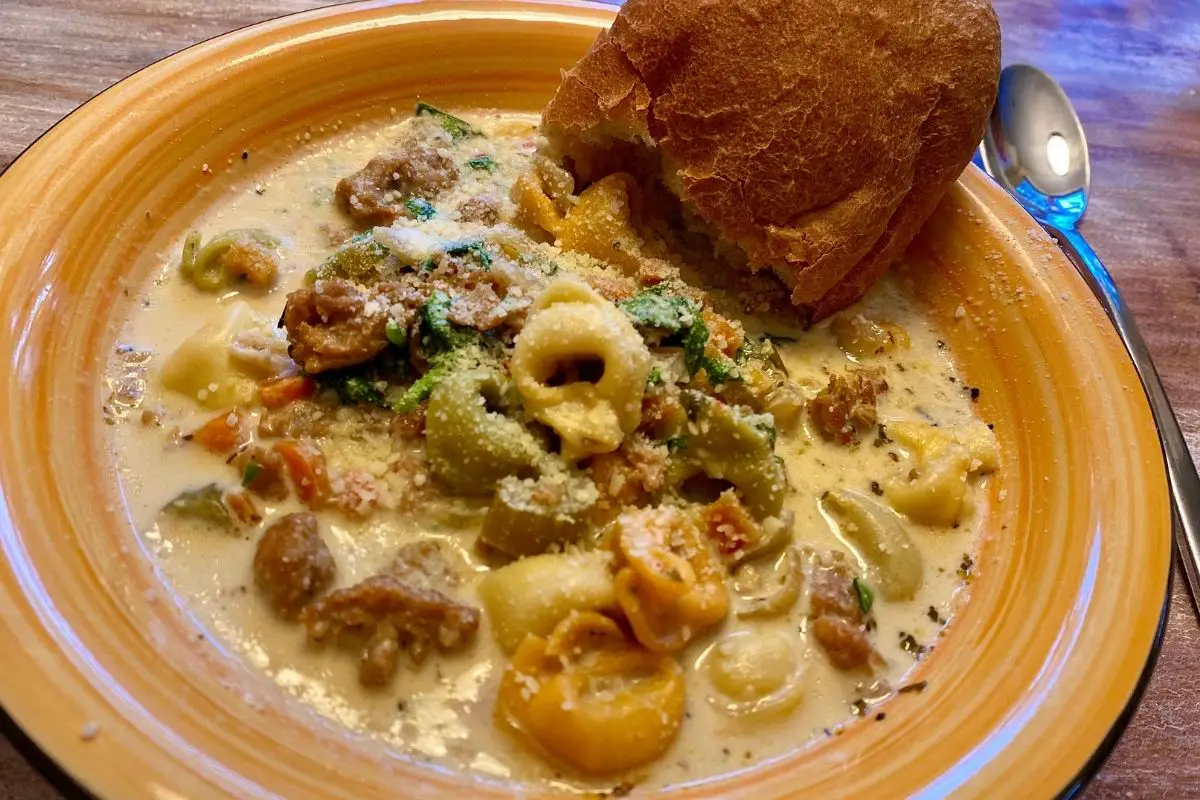 If you love tortellini, and you love soup, you are going to love this tortellini soup.
This soup is full of hearty chunks of Italian sausage, and it's so flavorful. The heavy whipping cream gives it a smooth texture, and the Parmesan cheese really brings it together.
This soup would pair nicely with a salad, or even some crusty bread.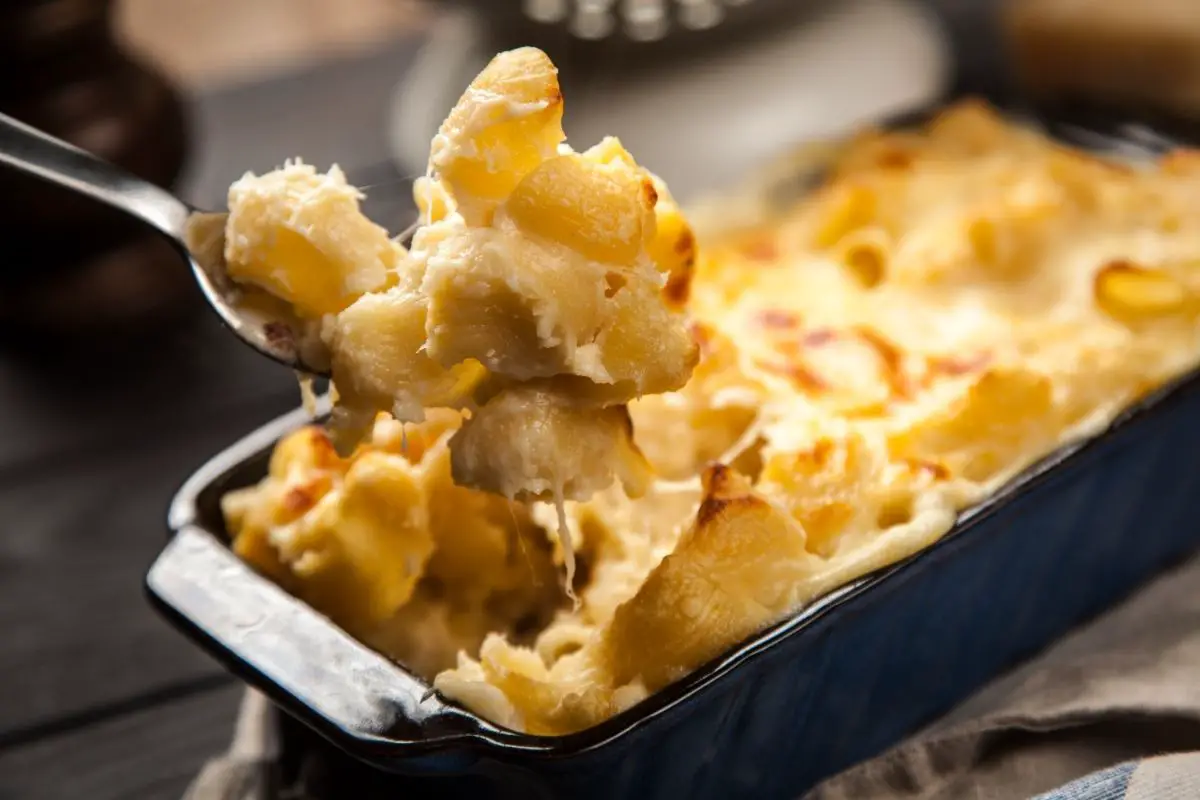 This has to be one of the greatest favorite comfort foods of all time, needing no introduction.
Macaroni and cheese is such a classic dish, and this baked mac and cheese is sure to become a family favorite.
It's creamy and cheesy, and it's got that crunchy topping that makes it taste so good. This dish pairs beautifully with a side salad, or maybe some steamed veggies.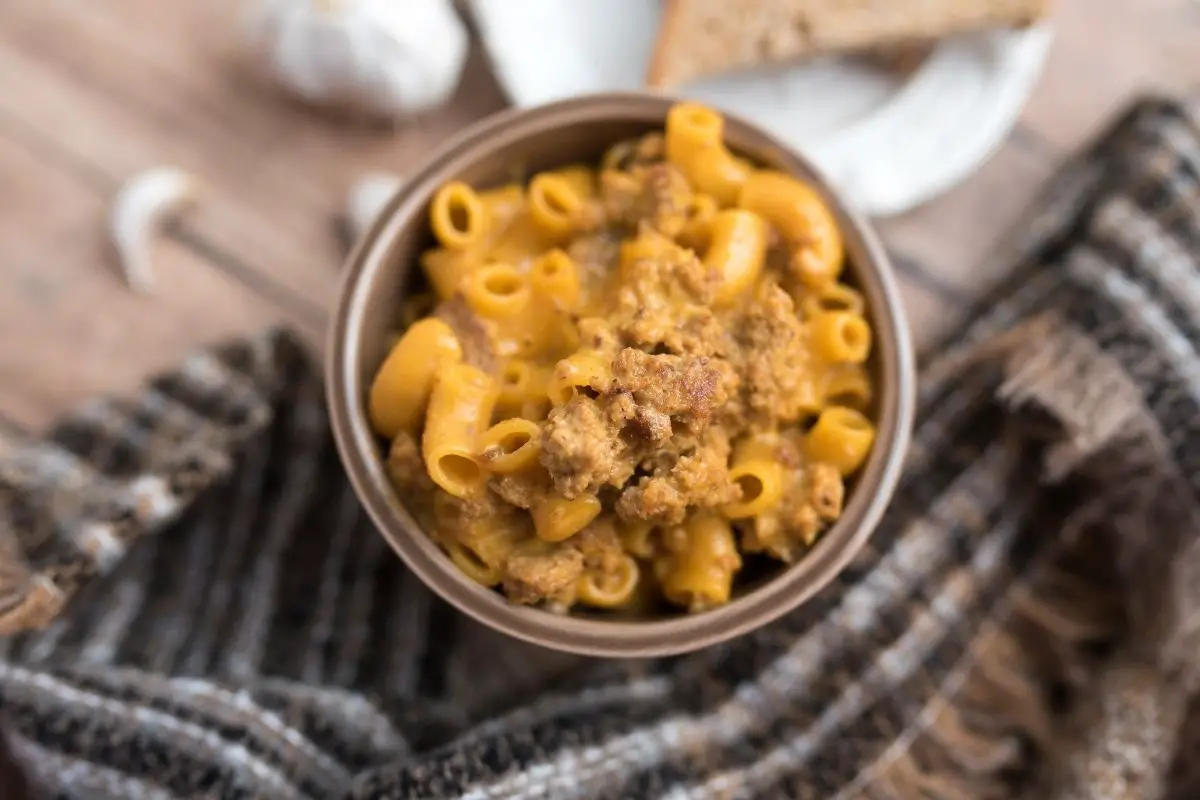 Are you craving mac and cheese, but want to put a unique spin on the recipe? Look no further.
This cheeseburger macaroni is a tasty take on the classic dish, and it's packed with all sorts of ingredients that make it extra special.
There's ground beef, shredded cheese, garlic powder, mustard powder, and, of course, heavy whipping cream. This dish is great as a main course, or as a side dish.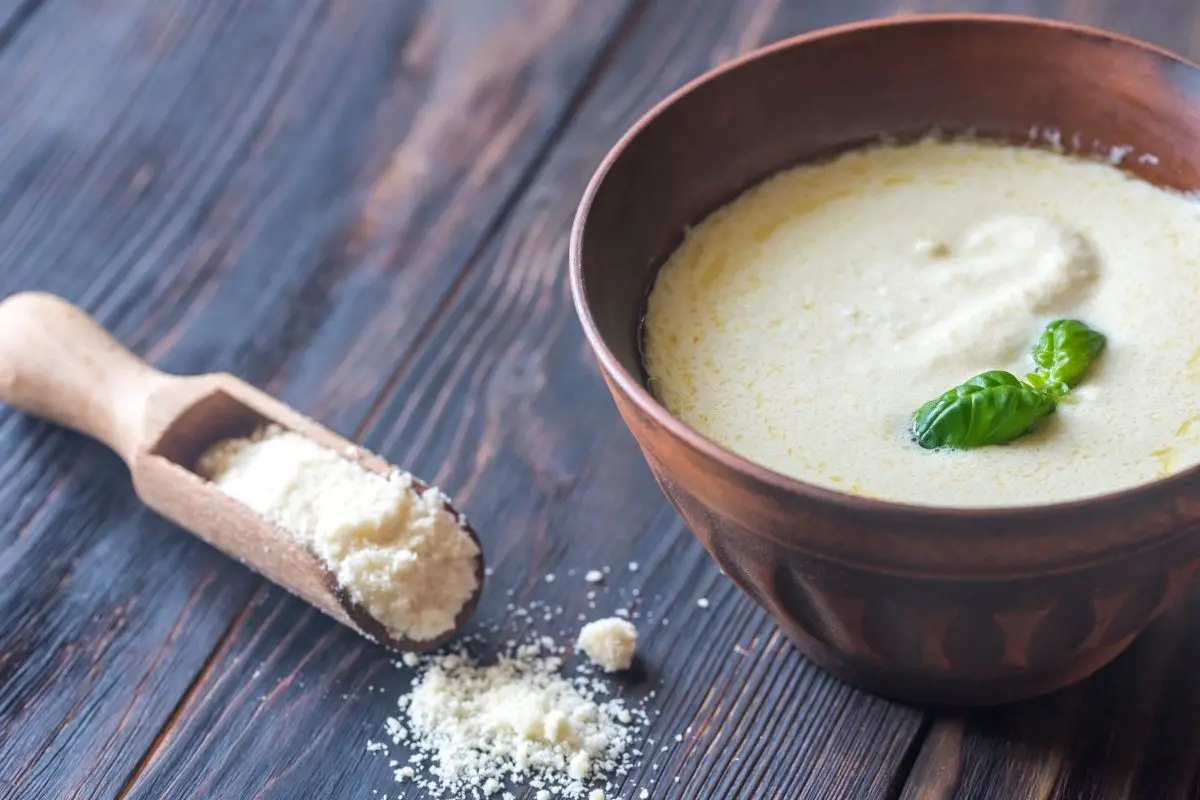 Sometimes, just knowing the recipe for a silky, smooth sauce is enough to upgrade an old recipe.
This Alfredo sauce is made with heavy whipping cream, butter, Parmesan cheese, and lots of garlic powder.
It's incredibly easy to make, and it's a wonderful addition to any meal. You can use this sauce to top chicken, fish, vegetables, or pasta dishes. It's also a great dipping sauce for chips.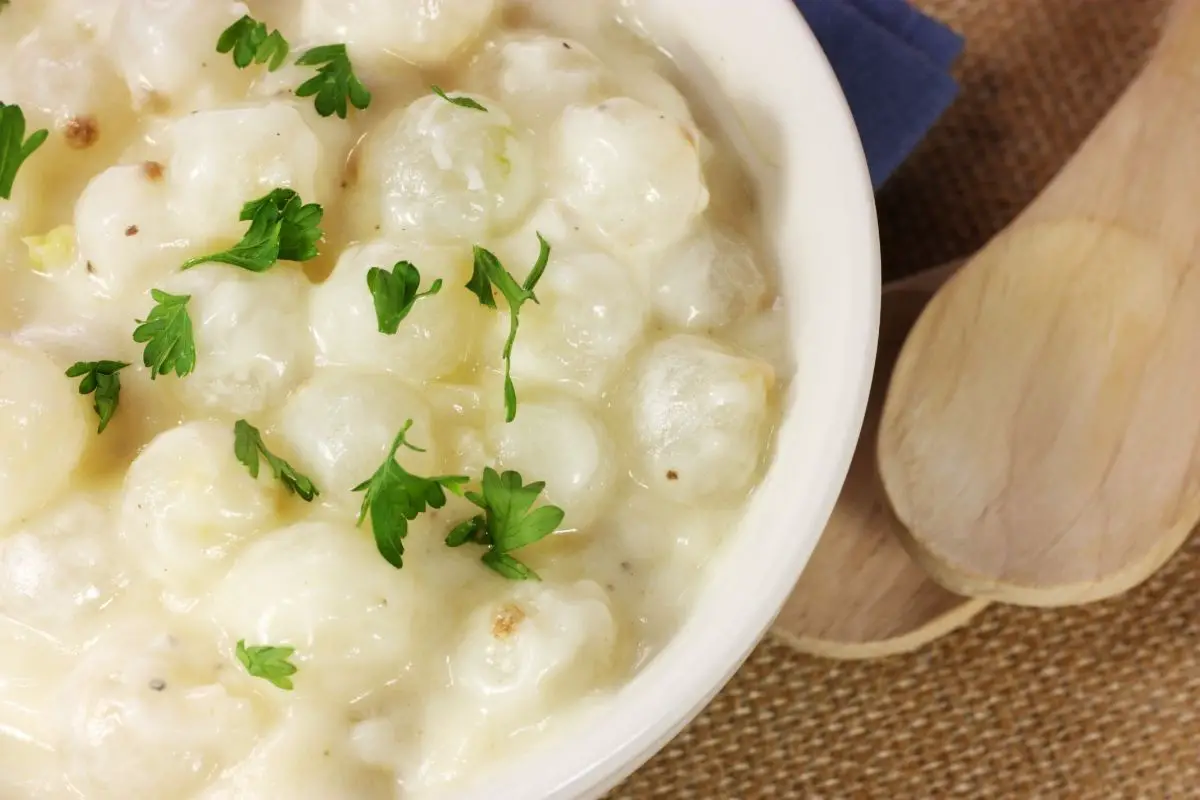 This is the ideal dish for anyone who loves onions. The best part? It only takes 20 minutes to throw together!
To create this dish, you will need petite, pearl onions instead of larger, average sized onions. You can purchase these fresh or frozen, depending on where you look.
When covered in the thickened, creamy sauce, you have a delicious meal that everybody's going to love.
Sweet Recipes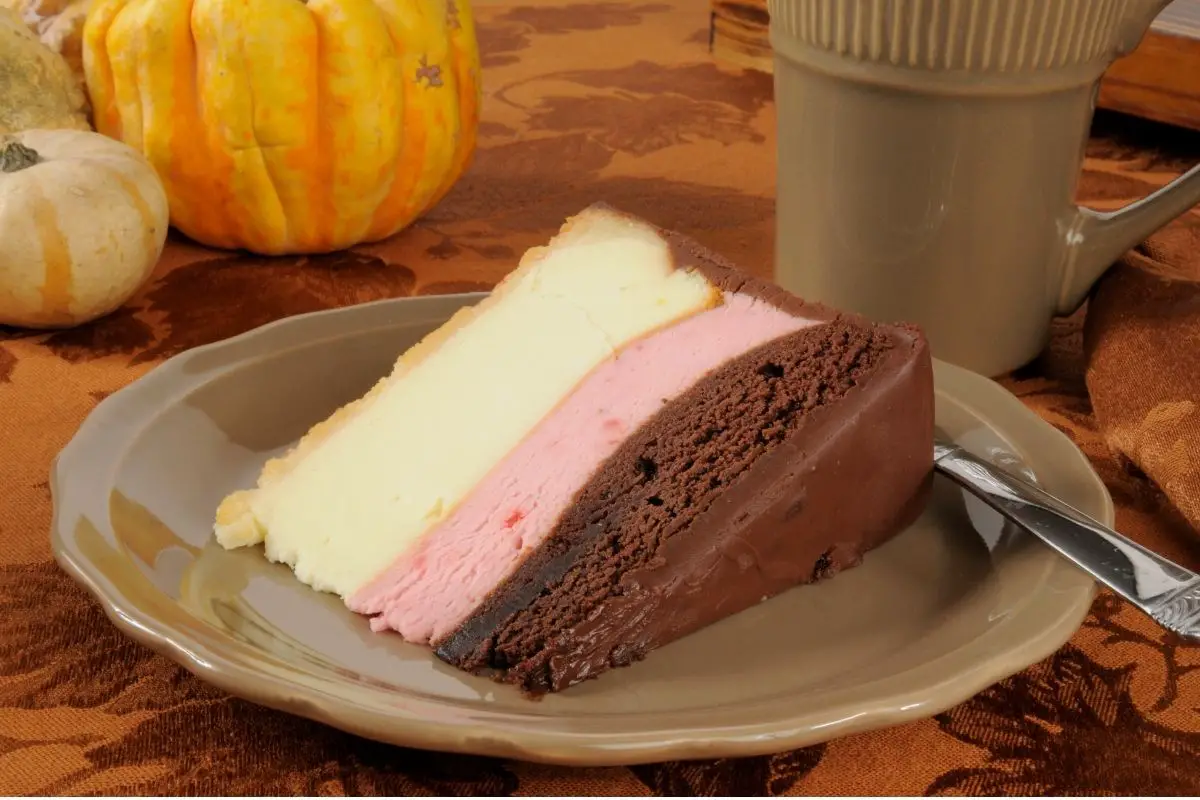 Who remembers Neapolitan ice cream? Chocolate, vanilla, and strawberry ice cream, split up into three chunks.
Well, now you can make your own Neapolitan cheesecake! A simple Oreo cookie base, topped with rich, creamy layers of pink, white, and brown.
This dessert is perfect for summer, since it's light and refreshing. It's also a fun way to get kids involved in the kitchen.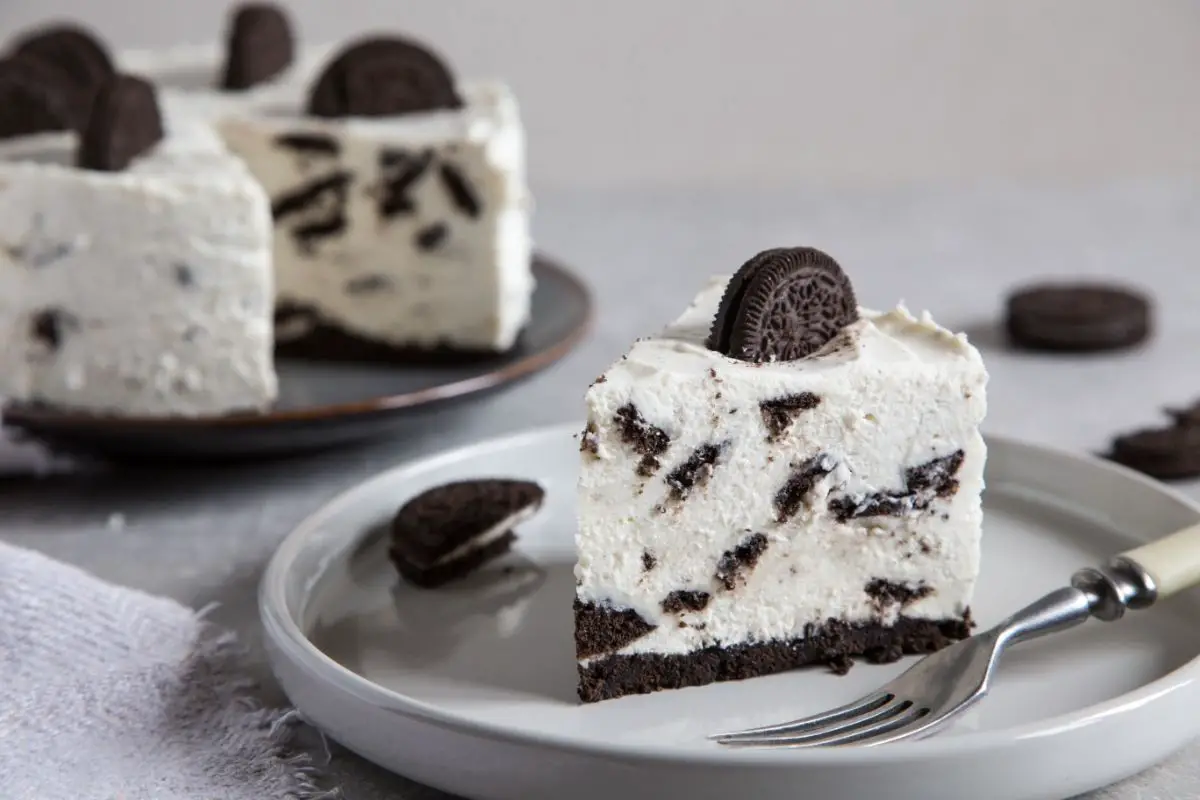 If you're looking for some easy, bite-sized cheesecakes that don't even require baking, you are in luck.
These Oreo cheesecake bites are a breeze to make, and they are absolutely irresistible. They're loaded with Oreos, and then topped with a layer of cream cheese frosting.
These little treats are perfect for parties, or when you want something sweet without having to bake anything at home.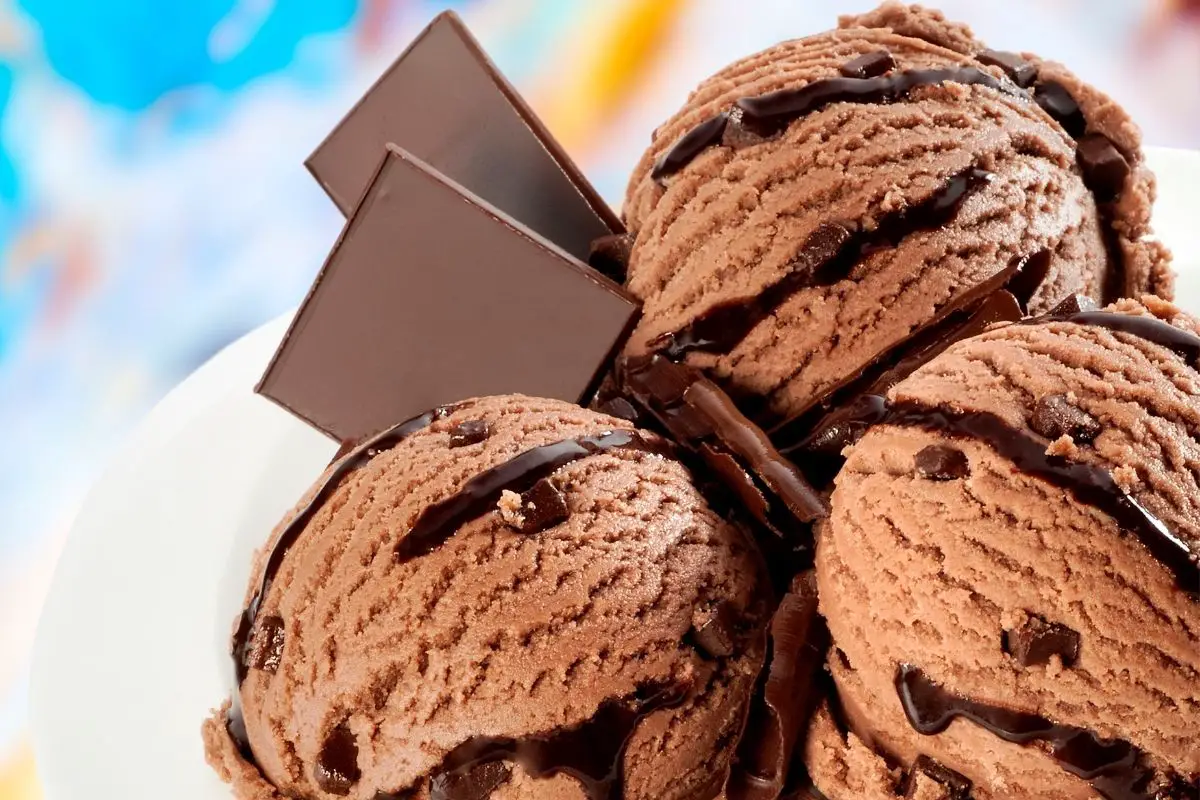 Summer is getting closer, and that means only one thing: it's time for ice cream!
The best part about making ice cream is that there are endless ways to customize it.
With this double chocolate ice cream, you'll enjoy the flavor of chocolate and heavy whipped cream combined with a cool texture.
Add a couple chocolate chips, and you've got yourself a decadent treat. This ice cream is perfect for hot days, or anytime you want a cooling treat!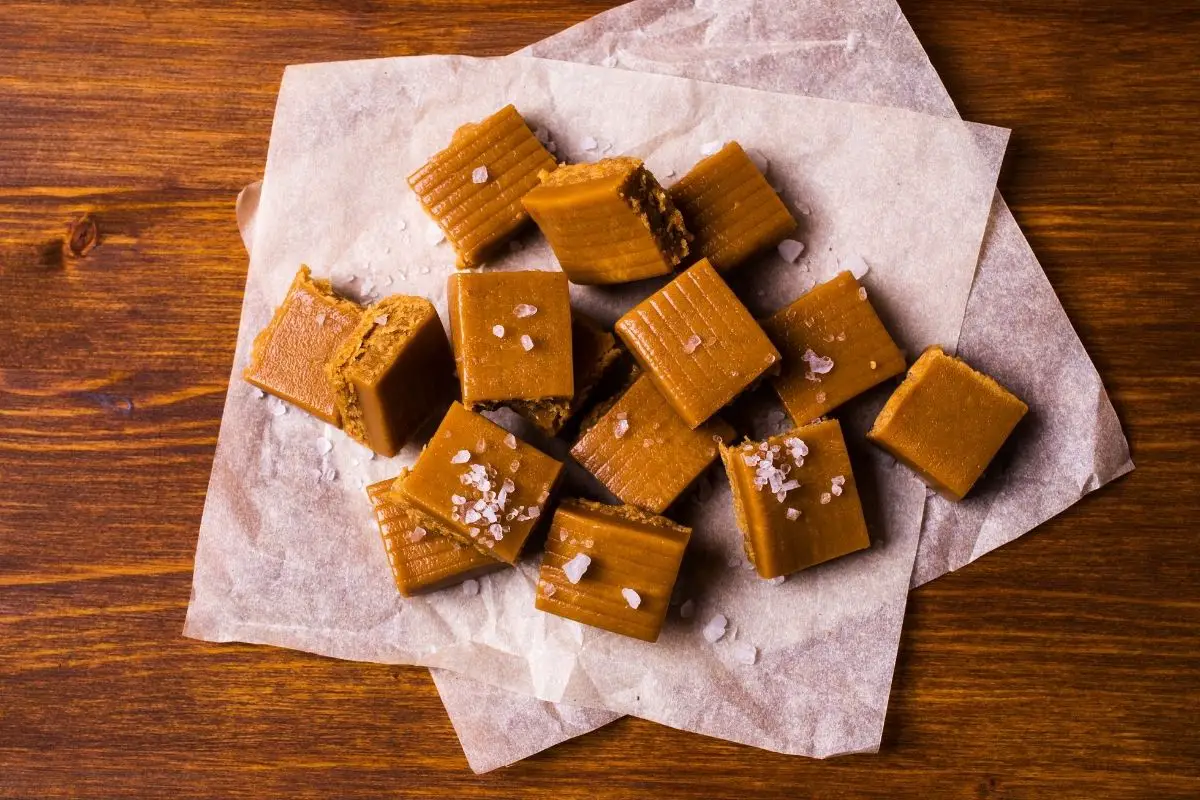 Nothing beats a good old-fashioned, melt-in-your-mouth chunk of caramel.
Caramel is so much more than just sticky sweetness. It has a unique flavor that makes it hard to resist.
But if you really want to indulge, homemade caramels are the way to go! You can wrap them up and give them as a gift to loved ones, or enjoy them in the comfort of your own home.
This delicious concoction is the staple of most desserts, and if you don't already know how to make it from scratch, you definitely need to learn!
Whipped cream is not difficult to make, but it does take practice. If you try to whip cream by hand, you might end up with lumps of butter and sugar.
Instead, use an electric mixer to whip the cream until stiff peaks form. Then, add additional ingredients like vanilla extract, powdered sugar, or other flavors.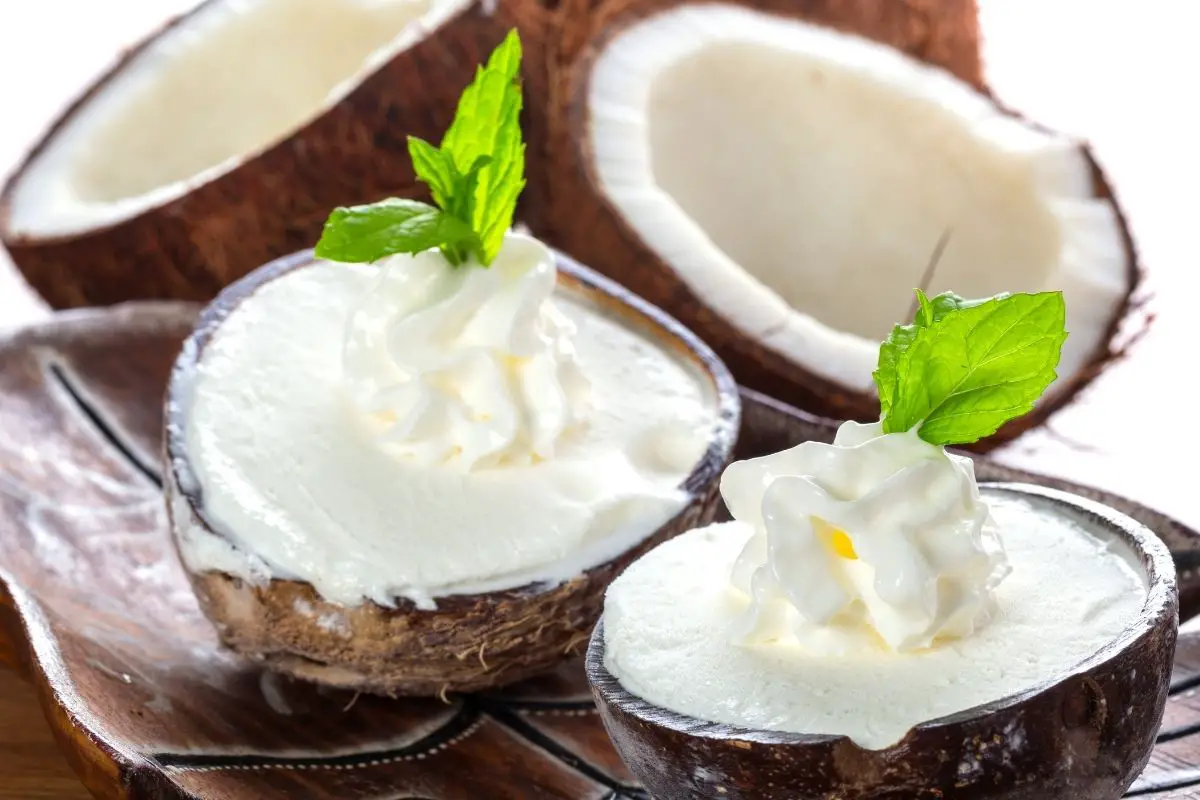 Do you want to make your own coconut ice cream? Why not try this recipe that only requires three ingredients?
Coconut ice cream is a great option for those who prefer a lighter dessert.
The shredded coconut gives it a nice crunchy texture, and the combination of cream of coconut and heavy whipped cream creates a smooth consistency that's sure to please.
This ice cream is great on its own, or paired with fresh fruit.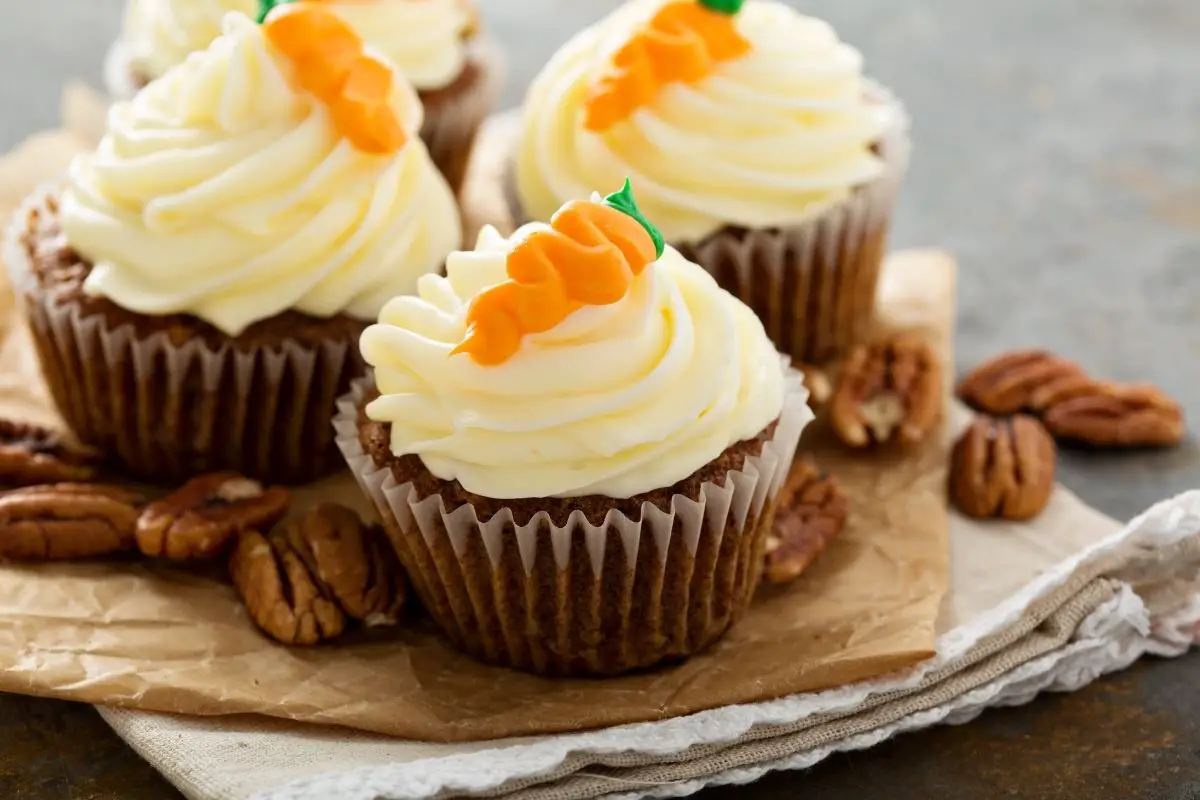 This is another recipe that you should definitely learn for future baking. You never know when you could use some cream cheese frosting!
Cream cheese frosting is super versatile. Use it to top cupcakes, cakes, cookies, or even pies. Make it thick and fluffy, or thin out the icing to create a glaze.
Whatever kind of frosting you decide to make, be sure to have all the necessary ingredients ready before starting.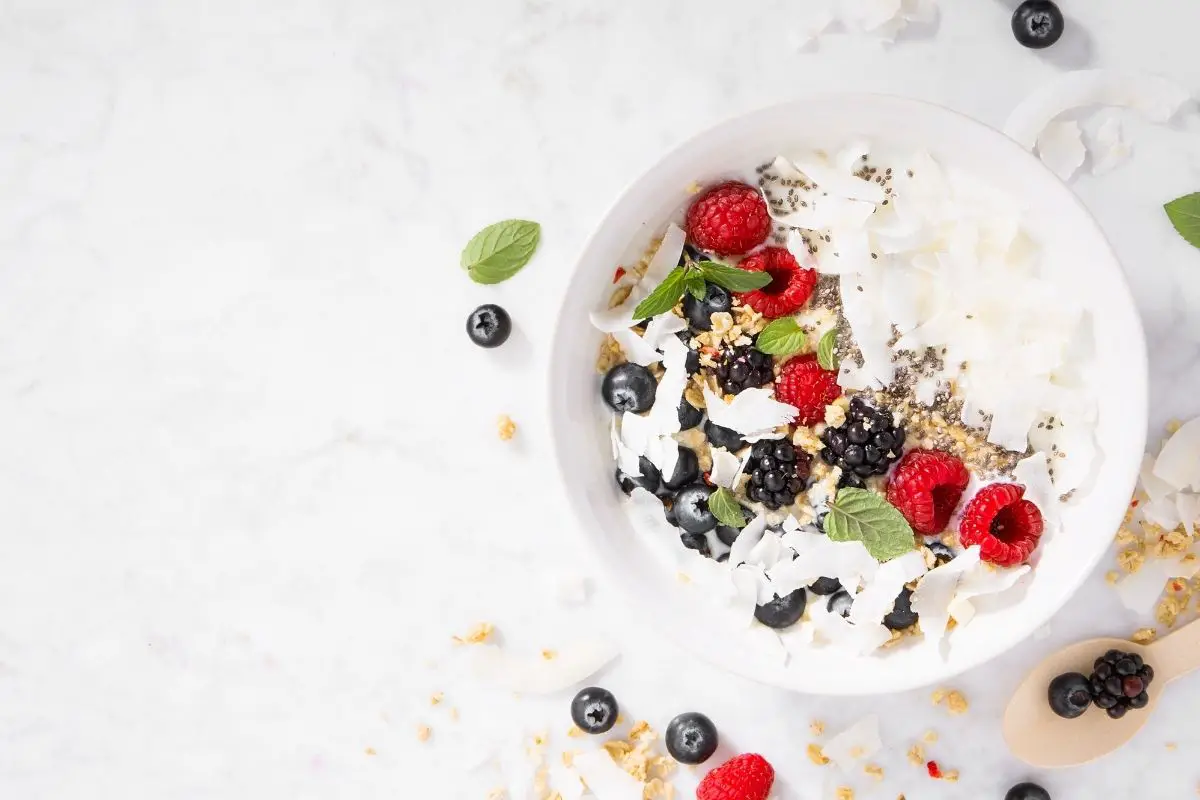 We know what you're thinking: fruit tacos? Yes! You are not going to want to miss this delicious recipe.
The taco shells are filled with a creamy mixture made from heavy whipping cream, powdered sugar, chocolate chips, and all the ripe, juicy fruits you can think of.
Topped off with fresh berries, these tacos will satisfy your sweet tooth without leaving you feeling guilty!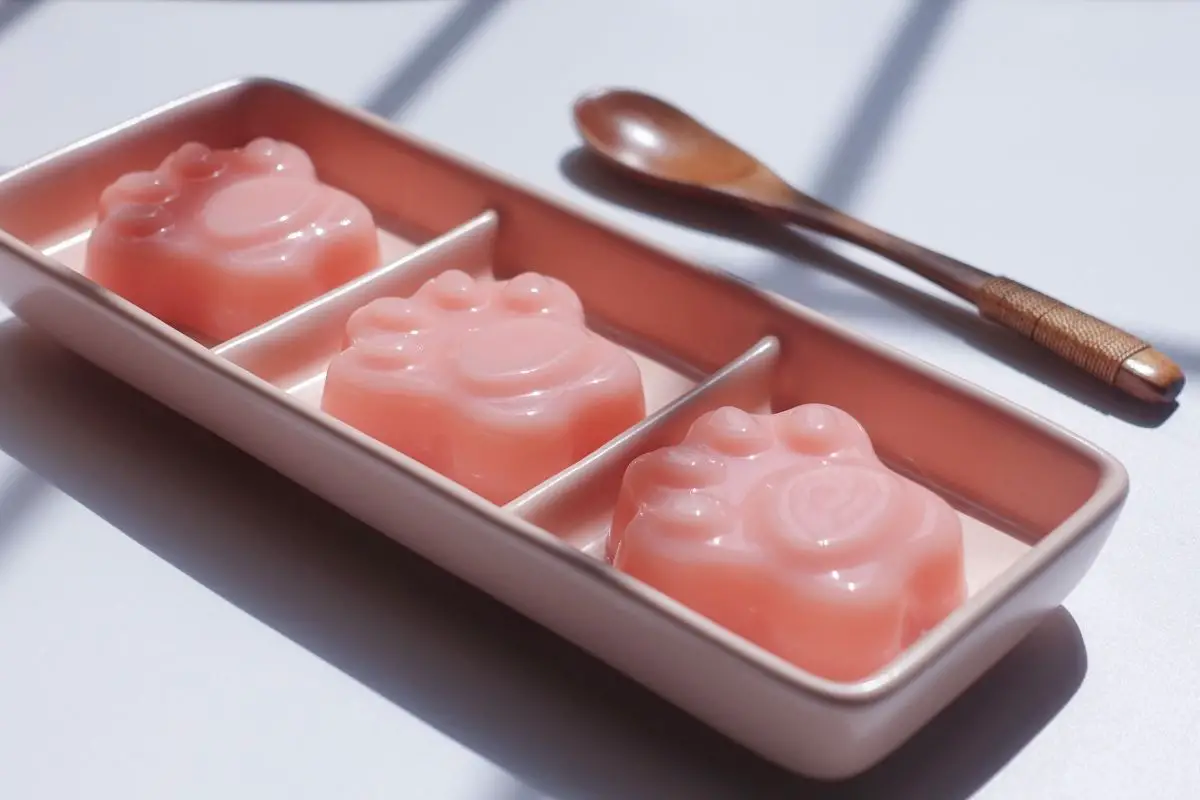 This pretty pink jello pie is out of the world – you have to try it!
Jello is one of our favorite treats because it's easy to make and fun to eat.
For this recipe, you'll need to use a packet of Jello (any flavor, but we recommend strawberry for the fun pink color), heavy whipping cream, and some gelatin.
Mix everything together, pour into a mold, chill, and voilà! A beautiful, light pink jello pie!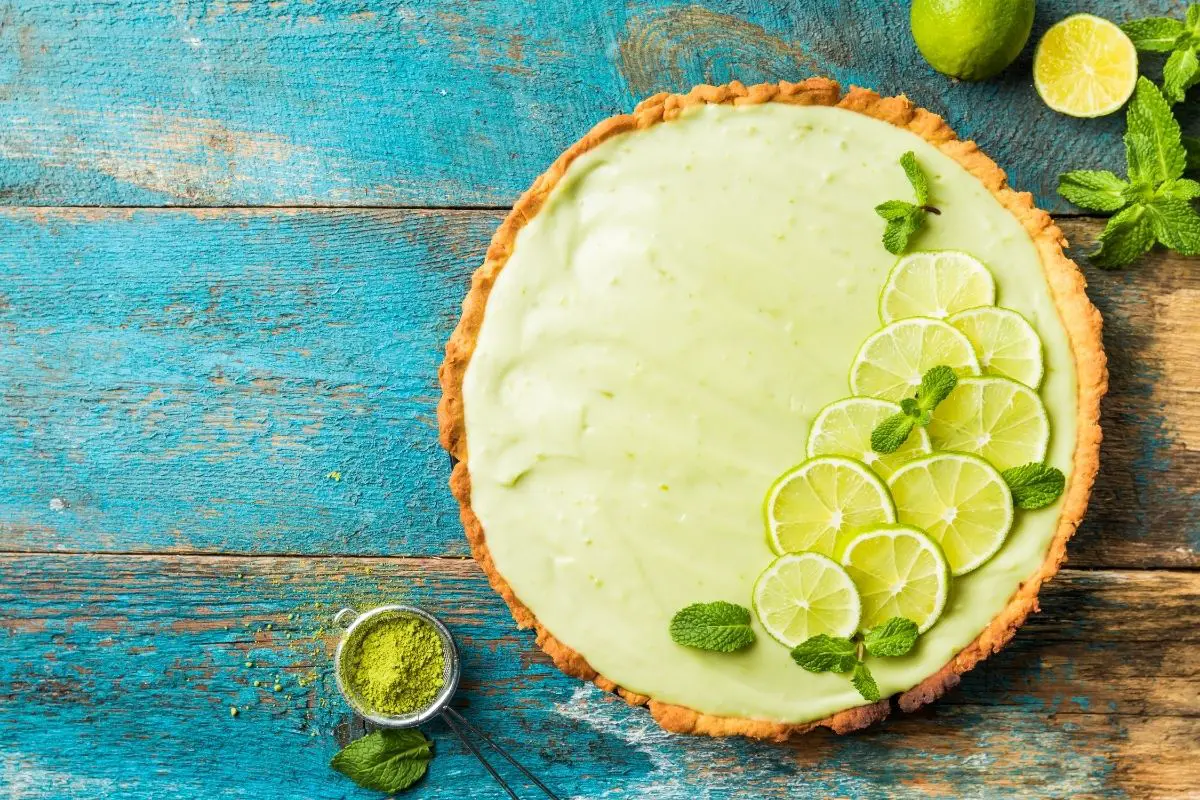 Key lime pie is always a winner in our eyes, but this key lime cream pie is something else!
If you love key lime pie, then you'll love this version too! It uses a pecan shortbread cookie base, and the filling is so incredibly creamy, zesty, and tart.
Top it off with a couple of dollops of whipped cream and some slices of lime, and you've got yourself a perfect treat!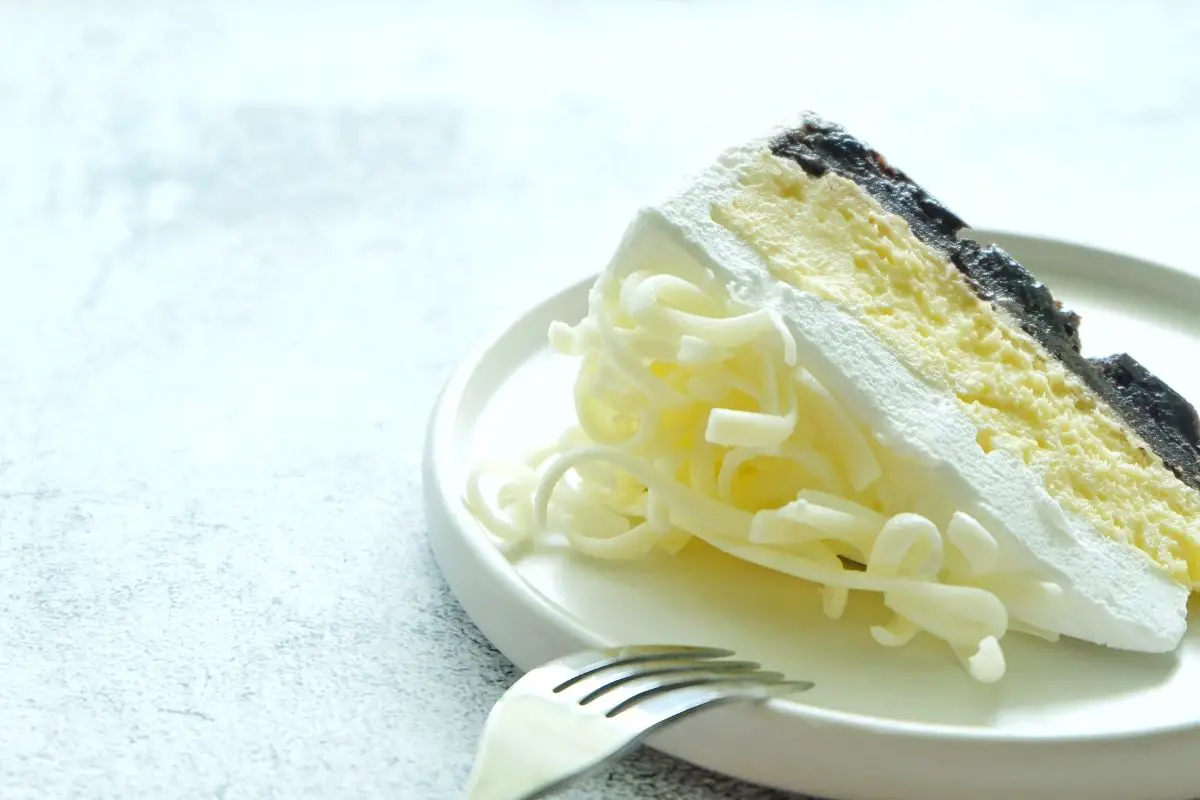 This fluffy, creamy cheesecake is absolutely perfect for the holiday season.
White chocolate peppermint cheesecake mousse pie is a wonderful way to celebrate the holidays. The soft, chewy crust is topped with a rich white chocolate mousse filling that's flavored with peppermint.
This is a truly unique dessert that's sure to impress everyone at your party!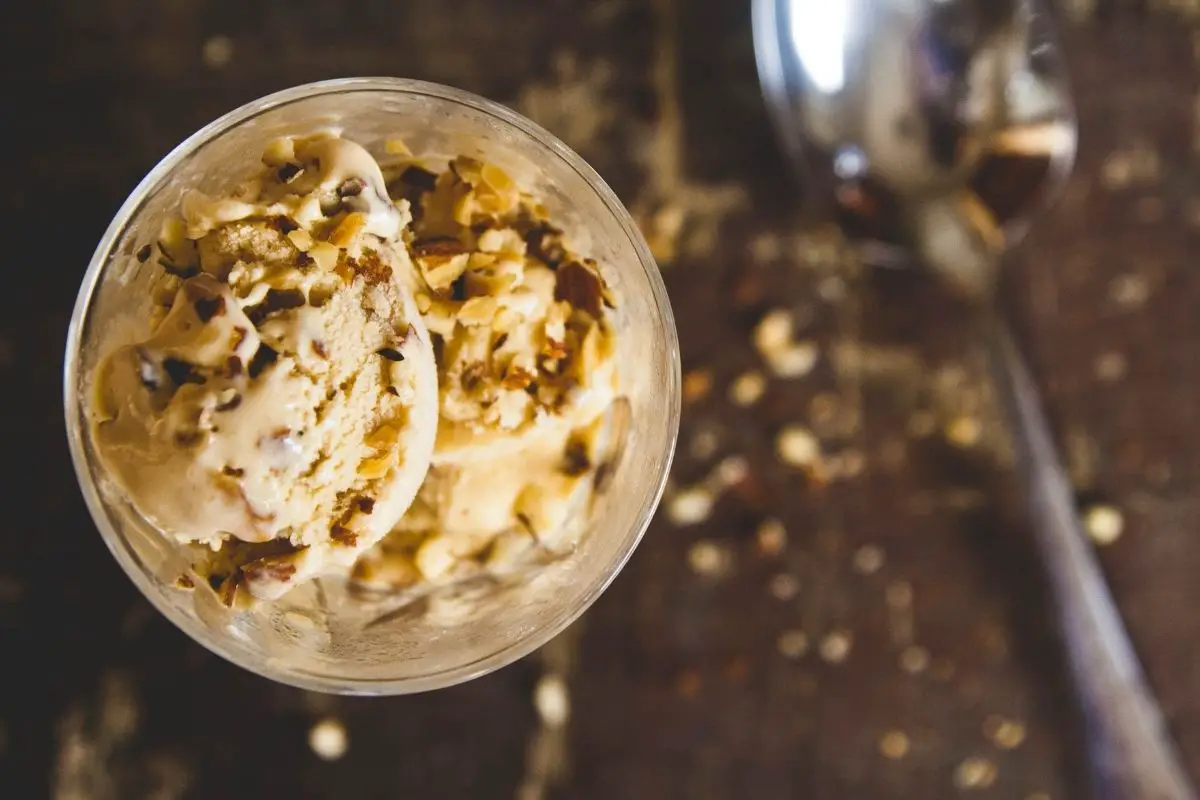 This ice cream recipe is eggless and gluten-free, and it doesn't require an ice cream maker to follow the recipe!
If you love salted caramel, and you love ice cream, you are going to fall in love with this no-churn salted caramel ice cream.
All you need is some heavy whipping cream, condensed milk, dulce de leche, and a bit of sea salt. Blend the four ingredients together until they form a smooth, creamy mixture, and you're done!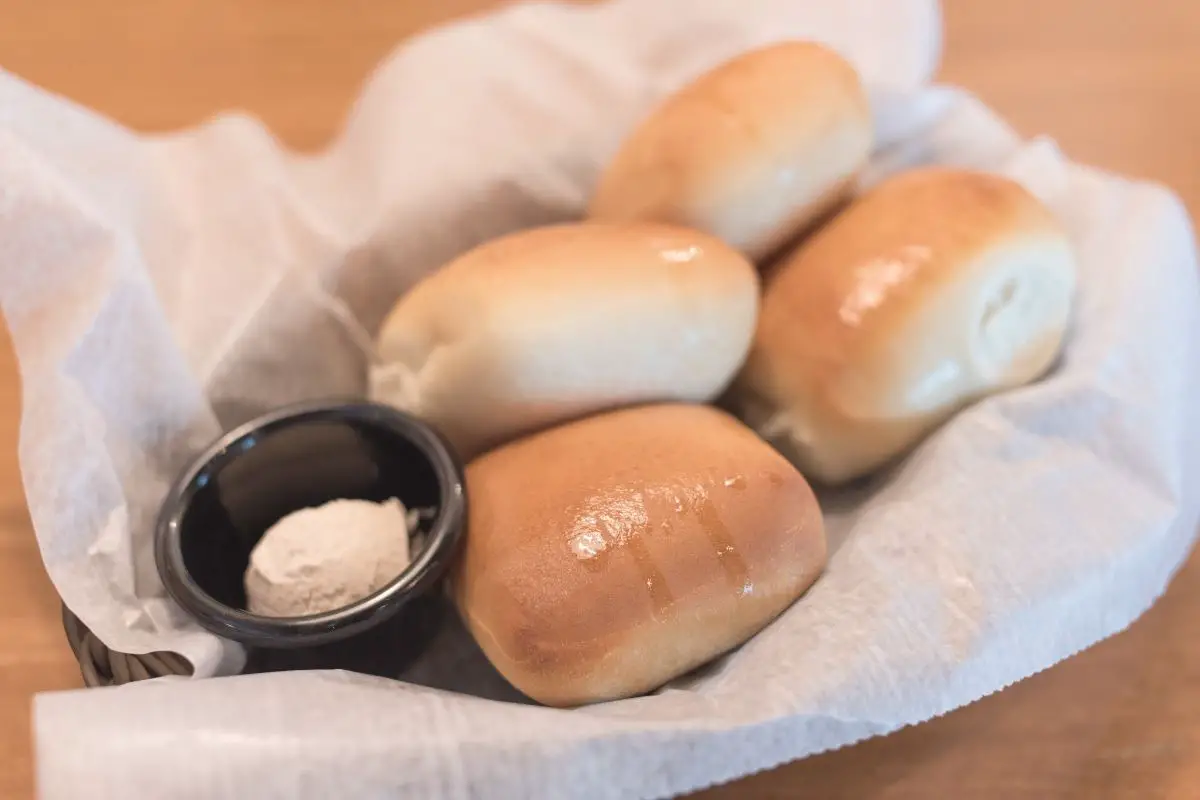 Do we have any Texas Roadhouse fans reading this article? If so, you are going to love recreating their delicious butter!
This recipe for Texas Roadhouse butter is the perfect way to create your own copycat version. It is a simple way to add a touch of sweetness to your desserts.
Spread it on some toast, drizzle it over pancakes, or serve it up as a dip for pretzels.
Now, for a recipe to create a classic dessert that is the favorite of many: Tiramisu.
Tiramisu is a traditional Italian dessert consisting of ladyfingers soaked in coffee liqueur and mascarpone cheese.
In this recipe, you'll be using a few different flavors of espresso powder, cocoa powder, and vanilla extract. There is also a non-alcoholic recipe if you would prefer to make that instead – the choice is yours!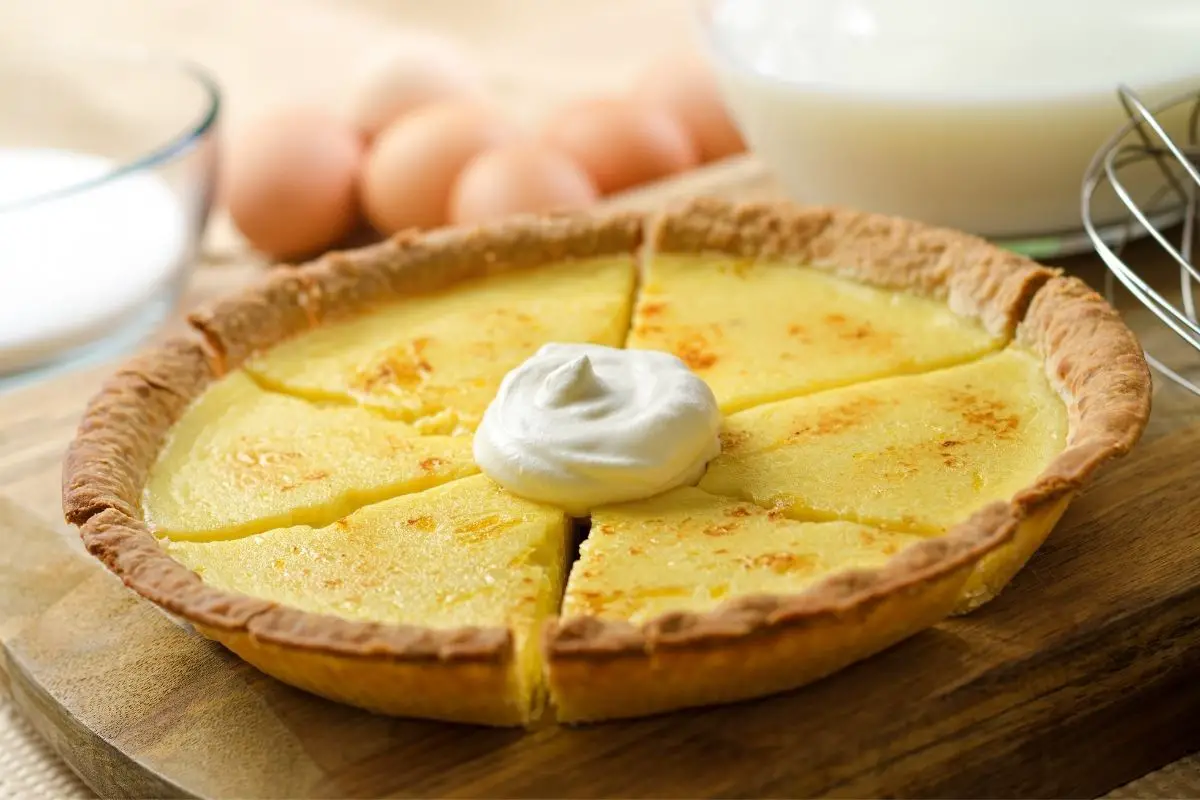 This fruity pie is perfect to create over the holidays, but tastes great all year around.
Cranberry orange custard pie is a sweet, juicy treat that will leave you feeling full and satisfied.
You can enjoy this pie anytime of the year, but we think it's especially good during the holidays. Just top each slice with a dollop of cream before serving for the best results!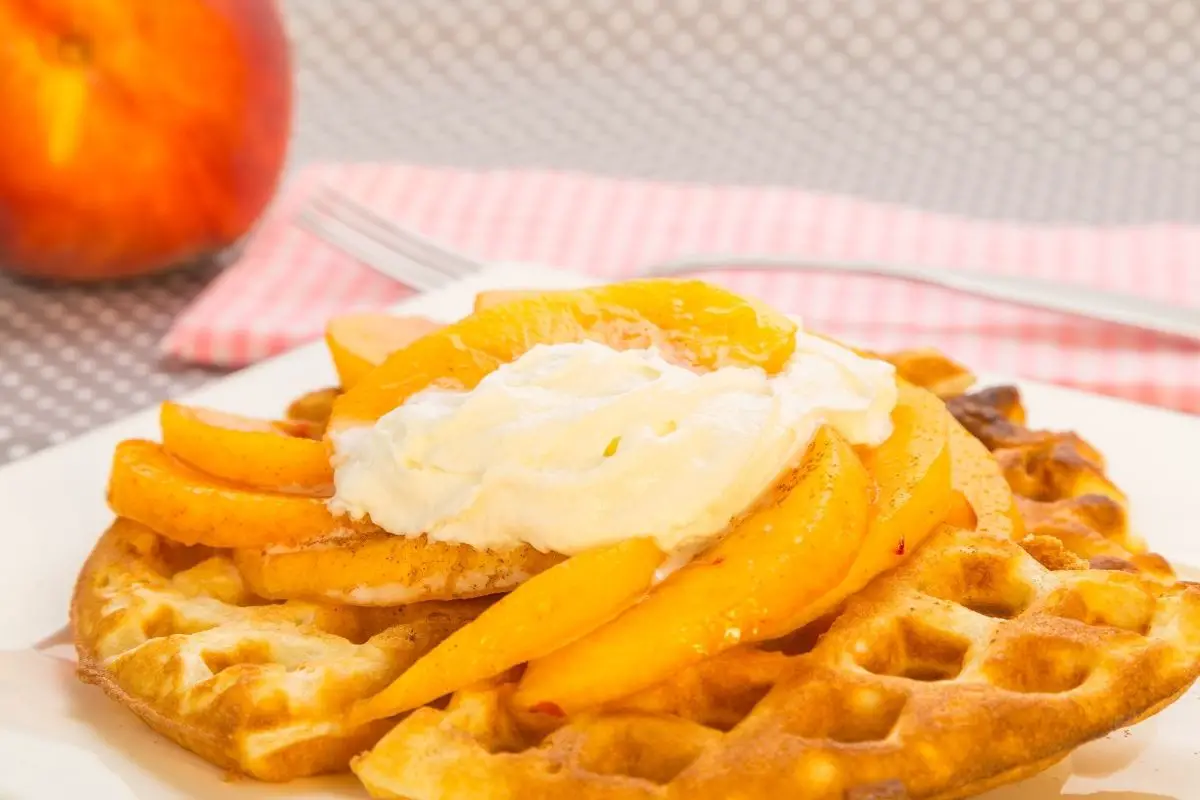 Do you love churros? Do you love waffles? How about peaches and cream? Well, this recipe may just be the best thing you will ever read.
Churro waffles with peaches and cream is a fun twist on a classic breakfast dish. These waffles are served with a creamy peach sauce that has been infused with cinnamon.
They are crispy on the outside, yet moist and tender inside. And the best part is, they don't even take much time to prepare!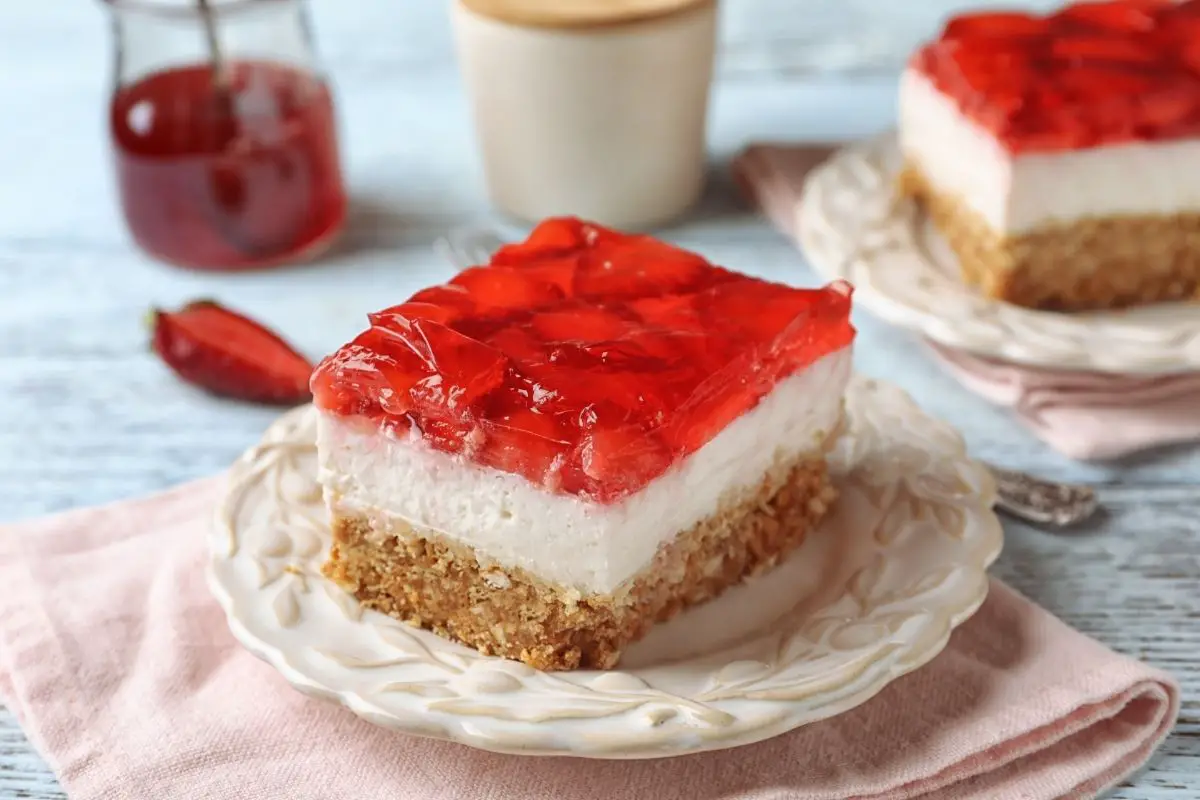 Last, but certainly not least, we have one more fruity dessert that the whole family is going to love.
Strawberries and pretzels go hand in hand, and when combined with whipped cream, they become an irresistible combination.
This strawberry pretzel dessert is the perfect way to end a special meal. Make it ahead of time and keep it in the fridge for easy access whenever you want a quick dessert! 
Final Thoughts
In conclusion, we have provided you with 36 delicious recipes for heavy whipping cream.
This guide will help you use heavy whipping cream as a base ingredient for many different savory dishes and sweet desserts that we are sure you're going to love!
Good luck, and happy baking!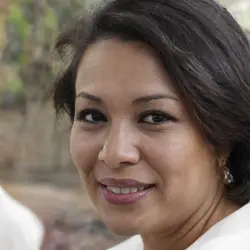 Latest posts by Kunal Sharma
(see all)