Whether you are cooking for yourself or your family everyone gets bored with eating the same recipes all the time.
Most people would assume that hamburger meat is pretty limiting, let's be honest, but here we have put together 24 easy ideas that you can use next time you are cooking hamburger meat to change things up. 
These recipes are sure to bring back excitement to your dinners while also wowing your friends and family with your new cooking skills!
From soul-warming soup to tasty international cuisine we have it all listed below, just for you. 
22 Easy Ideas For What To Cook With Hamburger Meat
The below recipes are all easy to follow and replicate, but they do range in cooking times.
We have included a number of gluten-free recipes too in the hope of making our recipes more accessible and helpful to more of you. 
Not only is this recipe quick and easy to make, but it is also perfect for any home that has a strict weekly shopping budget. You only need four ingredients to make this twist on a traditional dish.
For anyone with a slow cooker, this recipe is one you need to know.
This recipe is a great way to create a delicious and nutritious dish for your family without having to spend time slaving in the kitchen after a long day at work.
If you want a kid-friendly dish that will have them running to the dinner table then this recipe is perfect for you!
This recipe can be adjusted to include more vegetables or different types of meats to suit any family or whatever may be in your pantry and fridge.
This dish is a fun and tasty dish that you could include in your weekly dinner rotation or used as an easy dish for a game night.
Top this fun dish with your favorite taco toppings. Taco Casserole is a great fusion dish, combining a classic American home dinner with a Mexican twist.
Looking to batch cook for the week ahead? Or maybe you are making dinner for a large family? This unique twist of a traditional Russian meal is always a fan favorite around the dinner table. 
One-pan dishes are a great way of saving time when cooking and cleaning. Load this dish with your favorite vegetables and enjoy! Ensure the noodles are gluten-free to make this dish for all.
This wholesome dish is the perfect winter recipe. This recipe is gluten-free and serves up to 6 people. Use what you have in the pantry to make this delicious traditional dish.
If you are short on time in the evenings and have a million chores to do, aside from cooking dinner to make this scrumptious soup simply put all the ingredients in a large saucepan together and leave to cook.
This soup can be frozen and used at a later date helping you to save time in the future too!
Hamburger meat can sometimes be bland, but this recipe will transform the meat into something that is bursting with flavor.
These Poor Man's Hamburger Steaks are a filling and simple dish to make. If you want to add some additional nutrition, add potatoes and vegetables to cook in the same dish.
A fun twist on a traditional dish, this recipe is perfect for using up ingredients at the end of the week before going grocery shopping.
This dish perfectly combines traditional cheeseburgers, casseroles, and grilled cheeses to create an easy-to-make and delicious-to-eat meal.
A perfect meal for Sunday lunch, especially for sleepy heads that have slept through breakfast.
This Old Fashioned Hamburger Hash recipe is easy to follow and allows you to have food on your table within 35 minutes, with minimal effort.
Looking to mix things up in the kitchen and add some Asian flair to your cooking? This Korean Ground Beef and Rice Bowl is the perfect place to start and a great way of introducing your family to different cuisines. 
Who doesn't love a warm steaming bowl of mac and cheese? Add hamburger meat into the mix, and you have a substantial and delicious meal for you and your family. The perfect easy midweek meal.
Here we have a fun twist on Philly Cheesesteak sandwiches. Sloppy Joe's brings back childhood camp memories, by mixing this with a traditional Philly Cheesesteak recipe you can create a great dinner that will be loved by everyone around your table. 
Sometimes you just don't have the time to prepare enchiladas and this lazy option is a great time-saving alternative.
This recipe can be made as a gluten-free dish by using gluten-free corn chips in place of regular.
If you have a large family of picky eaters that tend to only like party food then try this meal to have them asking for more. 
Often people can think that shopping on a budget means plain and bland foods, but this recipe proves that wrong.
This recipe uses items most people will already have in their pantry making it a cheap recipe to add to your weekly dinner rotation.
Another great thing about this recipe is that it takes only 25 minutes from start to finish and uses only one saucepan and a skillet, meaning minimal clean-up is required. 
If you have little ones it can be hard to find a dinner that they can feed themselves with minimal mess and difficulty.
This cute meatloaf alternative allows you to create kid-sized servings of a taste-packed meal. Serve with potatoes for a great nutritious dish.
Most dinner parties start with stuffed peppers, here is a deconstructed version of this dish that is quick and simple to make.
This dish is made in one skillet meaning that there is hardly any clean-up to do afterward, giving you more time to relax in the evenings alone or with family.
If you want to create something that looks as good as it tastes, without having to spend hours preparing and cooking, you need to try this recipe out.
A great, bread-free, and gluten-free burger alternative that looks awesome on any dinner table. This dish is also perfect as party food.
Keto diet recipes are a great way of cooking meat in a scrumptious and nutritious way.
This one-pot wonder is healthy and hearty and a dish that is sure to be loved by all the family. Leftovers can be refrigerated and eaten the next day for lunch or dinner.
A sneaky McDonald's is a welcome addition to most people's weeks but let's be honest, it's not the healthiest of meals.
This recipe is perfect for satisfying your Big Mac cravings without the additional calories. This meal is sure to become a family favorite.
When all else fails there is always the option to fall back on meatloaf. This recipe only needs 5 ingredients and allows you to create a moist and flavorsome meatloaf dinner for you and your family or friends. 
Final Thoughts
We hope that you have found some exciting new and easy recipes that you can include in your weekly diner rotation or as a way to use up leftover hamburger meat.
Say goodbye to boring leftovers and hello to new recipes!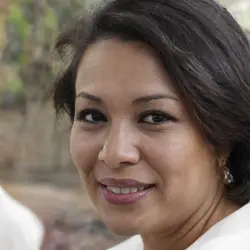 Latest posts by Kunal Sharma
(see all)