Chicken is perhaps one of the most popular meats in the world. It is tasty, nutritious, and versatile.
There are so many recipes that use diced chicken as the main ingredient, that it can be hard trying to find anything new to make for yourself
In this list, we will introduce you to some delicious dishes made with diced chicken. We hope these recipes will help you make new friends!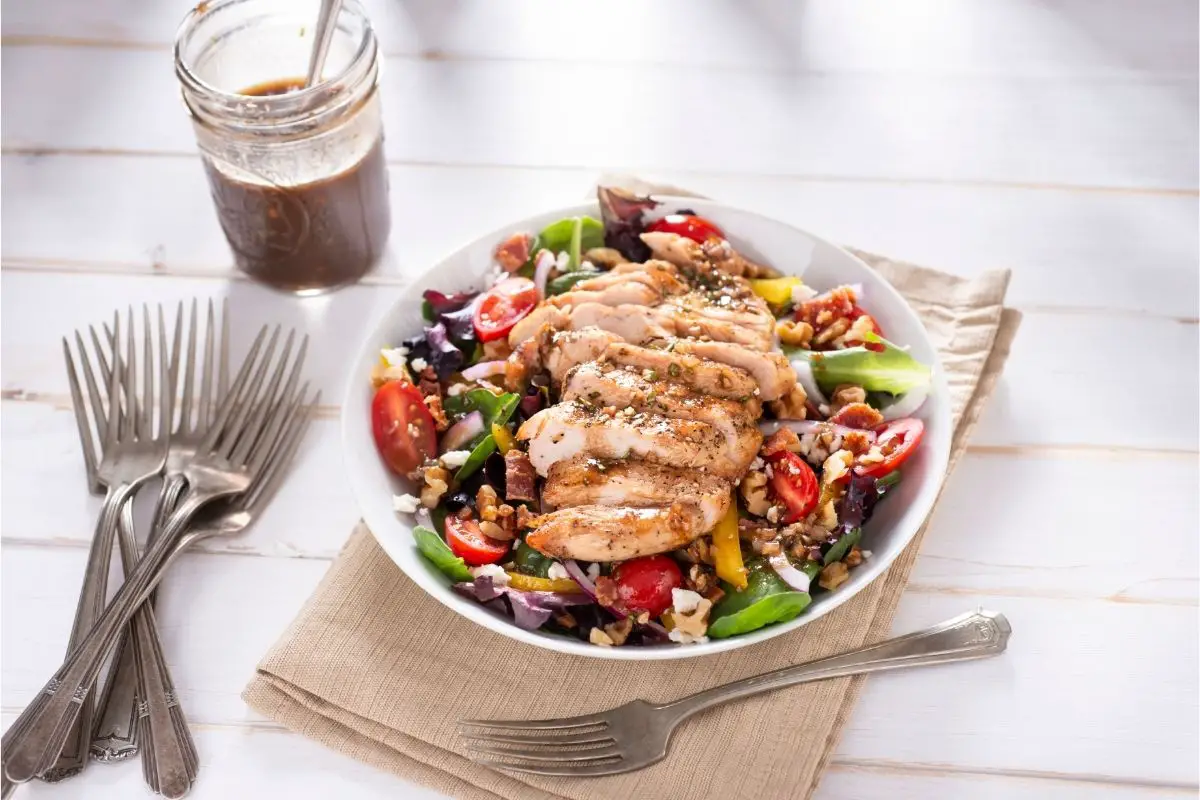 To start our list of diced chicken recipes strong, we have a dish that will taste great, whilst only taking 25 minutes to cook.
Even with preparation time, this means that you'll be able to whip up a delicious meal for you or someone else in less than an hour!
With this Balsamic Chicken and vegetable recipe, you'll be able to make a dish that can stand up to the best Italian recipes you can find out there!
This is a quick and easy balsamic chicken recipe, which uses just four ingredients.
The chicken gets marinated in balsamic vinegar, oil, lemon juice, and honey before being placed on top of some veggies, which can be anything you want!
This is then baked until cooked through, after which it's served with salad or pasta. If you're looking for a tasty and healthy dinner idea, look no further!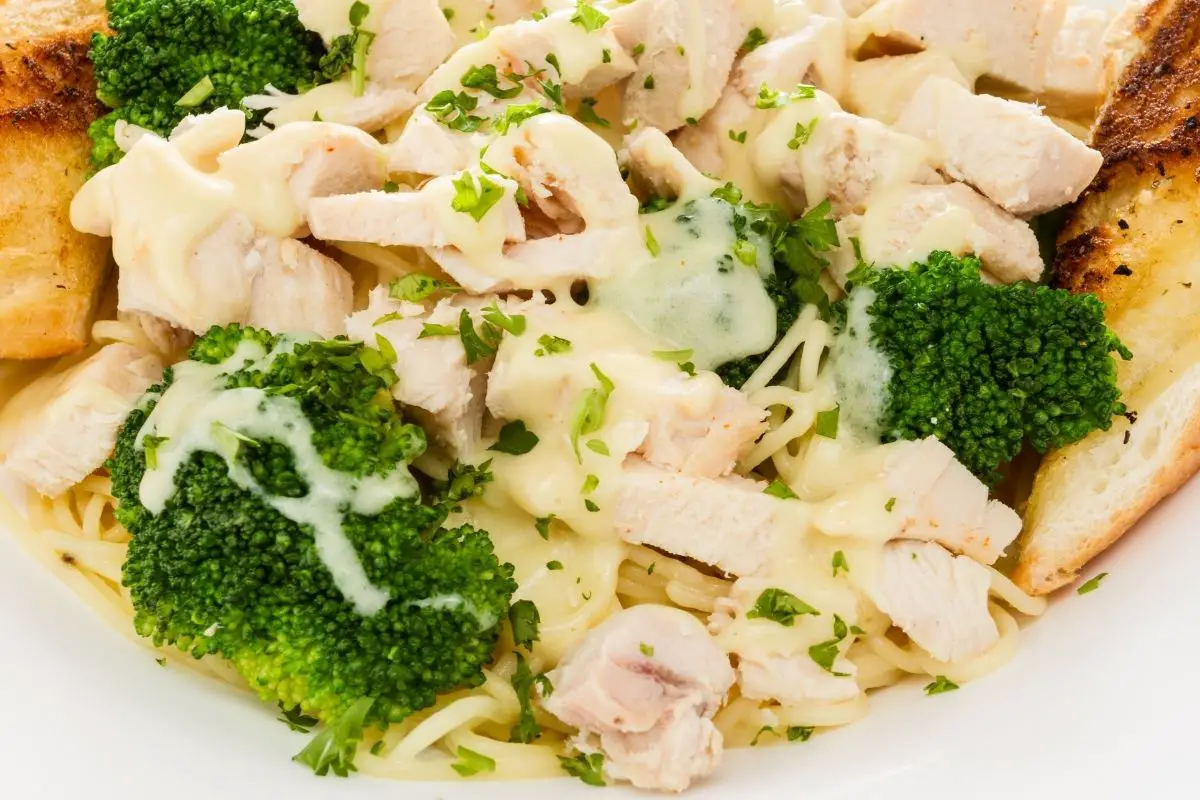 Are you looking for a recipe that will help you cut down your carb count? Are you worried that any recipes that you do find are going to be lacking in flavor? That's certainly not the case with this keto recipe!
With its combination of juicy chicken, creamy cheese, and perfectly cooked cauliflower, you'll be tasting flavors for days with this dish!
If you've been following my blog for a while now, you'll know that I'm a big fan of chicken, so when I saw this recipe, I knew it was going to be something special.
It takes all the flavors from the original chicken Alfredo sauce, but instead of using butter, cream, and heavy cream, it uses a little olive oil and specially made Alfredo sauce.
This makes the entire dish healthier and tastier than ever. You won't even miss the carbs here!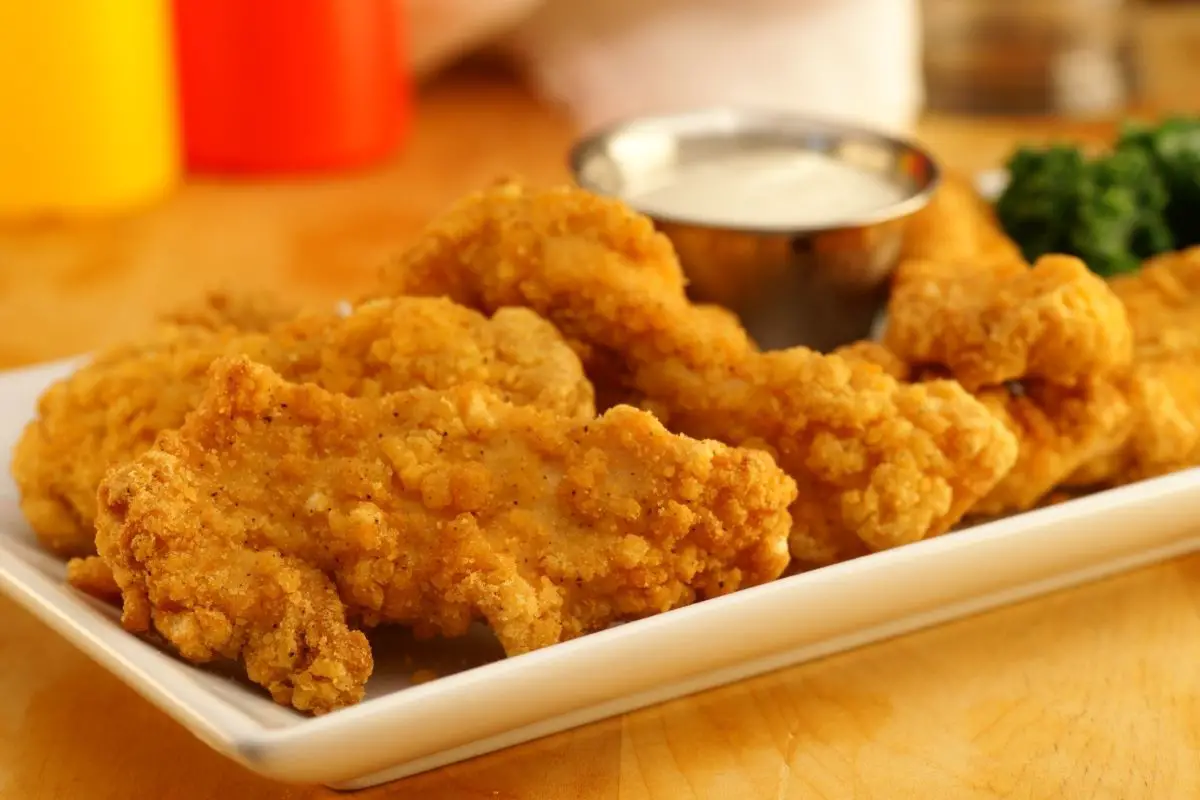 Fritters are a universally popular dish around the world, so it's no surprise that some brave chefs would try to mix things up with different ingredients.
There are plenty of different recipes for fritters out there, from totally vegetarian ingredients lists to fritters that go down a treat with many different meat lovers.
For our list, we have found this amazing diced chicken-based fritter that is sure to tantalize your taste buds.
These fritters combine the two most common foods of almost any kitchen – the humble fry and the humble chicken – into one mouthwatering delight.
These fritters are packed full of flavor and texture, making them perfect for lunch box meals or as part of a brunch menu.
Don't worry if your kids aren't fans of chicken; they can enjoy these fritters without having to eat chicken at all!
There are plenty of ways to customize this recipe to your and your other mouths to feed's tastes, from beef to pork, to even finding a tasty way of getting your kids to enjoy their vegetables.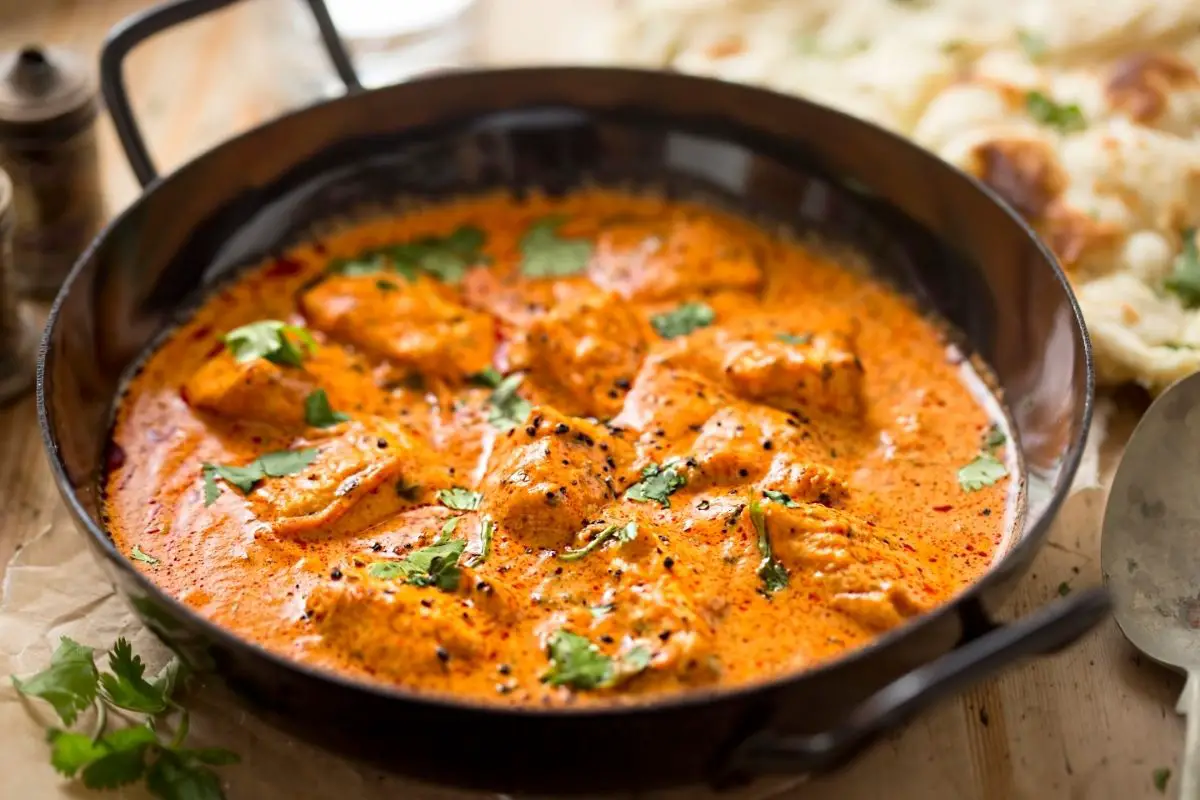 Who doesn't love a good curry? It can be any flavor you want, and it can be whatever level of spicy you're looking for too?
A vegetable curry? Lentil-based? Chick instead? Mild, or searing hot? They're all on the table here!
Take this coconut and peanut chicken curry recipe. You could easily add more spice to suit your tastes. If you prefer a bit of heat, add some chili flakes; if you like a bit of sweetness, add some mango chutney.
Whatever suits your fancy, this chicken curry has got you covered. Whilst it can be served as quite a mild curry in the recipe given, it only takes adding chili or two to bring out some extra heat.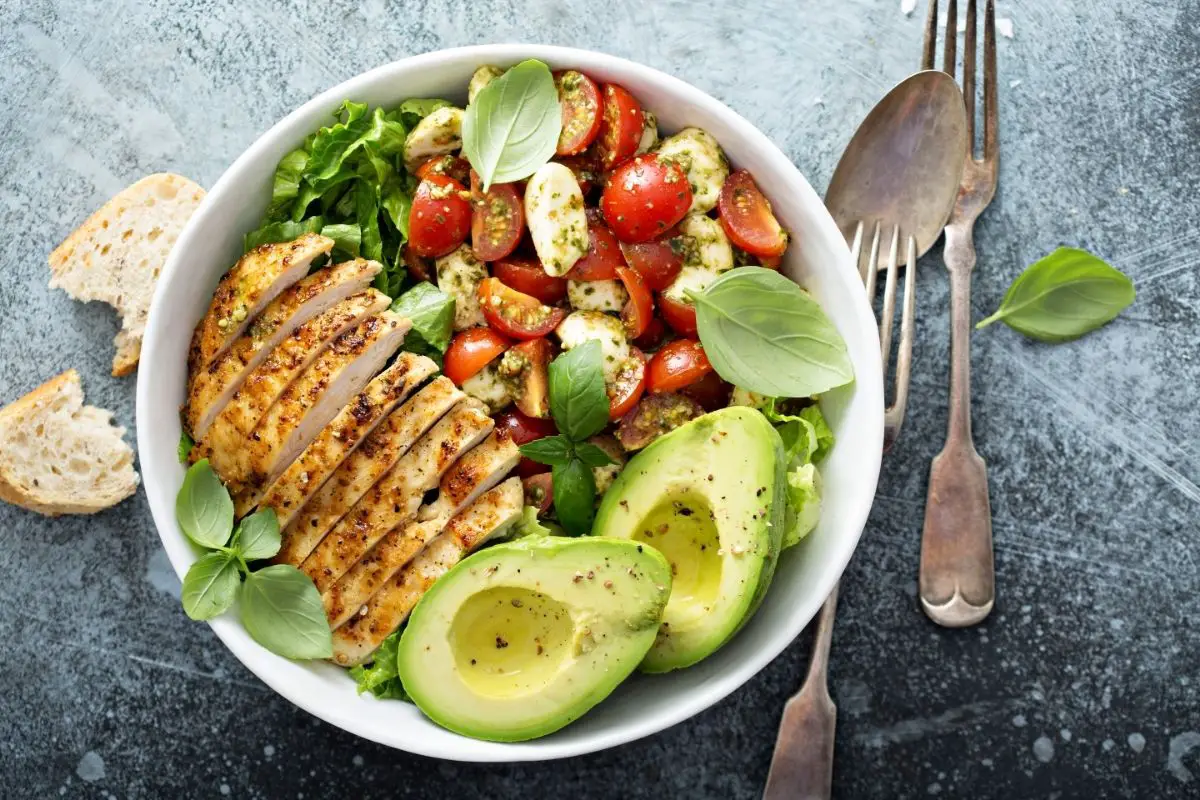 Chicken and mozzarella go together like peanut butter and jelly.
It's just an exquisite combination of flavors that, whilst maybe a little faint on their own, come together to make a mouth-watering meal, especially when paired with the right ingredients?
Don't believe us? Then perhaps this Caprese chicken and zucchini recipe will change your mind! The secret ingredient here? Basil.
Not only does basil add a lovely fragrance to the dish, but it also gives it a wonderful freshness that pairs beautifully with the creamy mozzarella cheese.
The key to this recipe is the quality of the chicken used. Don't get cheap supermarket chicken here, because you'll end up with dry and bland results.
Instead, look for free-range organic chickens that are bred specifically for eating, meaning they're not fed with antibiotics and don't contain excess hormones.
You should also choose skinless chicken breast fillets for the best results.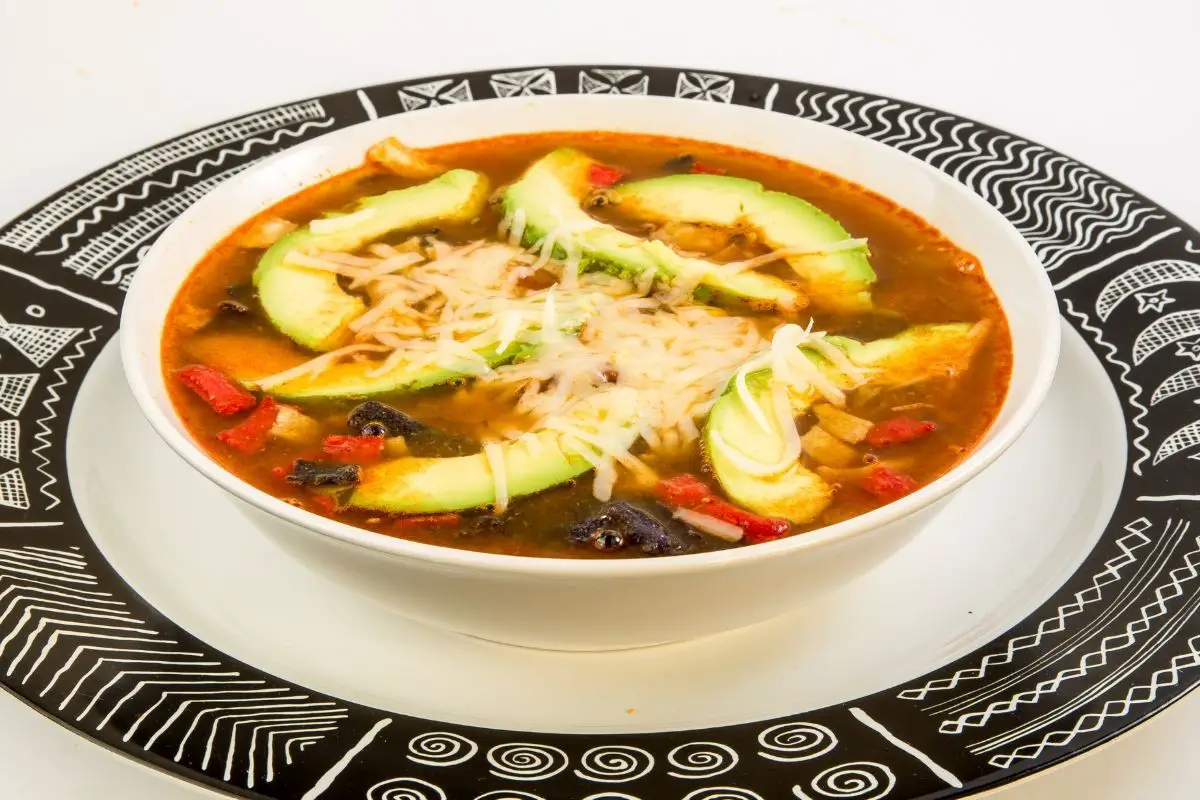 Are you a victim of cold and flu in the virus season? Do you feel like your head is just pounding from whatever sickness has gripped you?
Whilst you're recovering from a nasty cold or flu, it is important to keep your strength up with food that is nutritious, and full of the right ingredients to build your immune system back up.
Plus, it doesn't hurt if that food is tasty too!
This Tex Mex Chicken Stew is the perfect food for those colder months when flu and cold season has you by your blocked-up nose and numbing headache.
It's a super easy recipe, meaning you won't have to worry about using too much brainpower whilst your head's still hurting.
All you need to do is chop your veggies, brown your chicken pieces, then throw everything together and let it cook away!
The best thing about this recipe, aside from it tasting amazing, is that it's great for your ill body too.
The probiotic yogurt that this recipe uses helps keep your gut stocked with the right bacteria to help fight off other infections, whilst the black beans are packed full of great antioxidants to help get you back on your feet. This meal is packed full of goodness!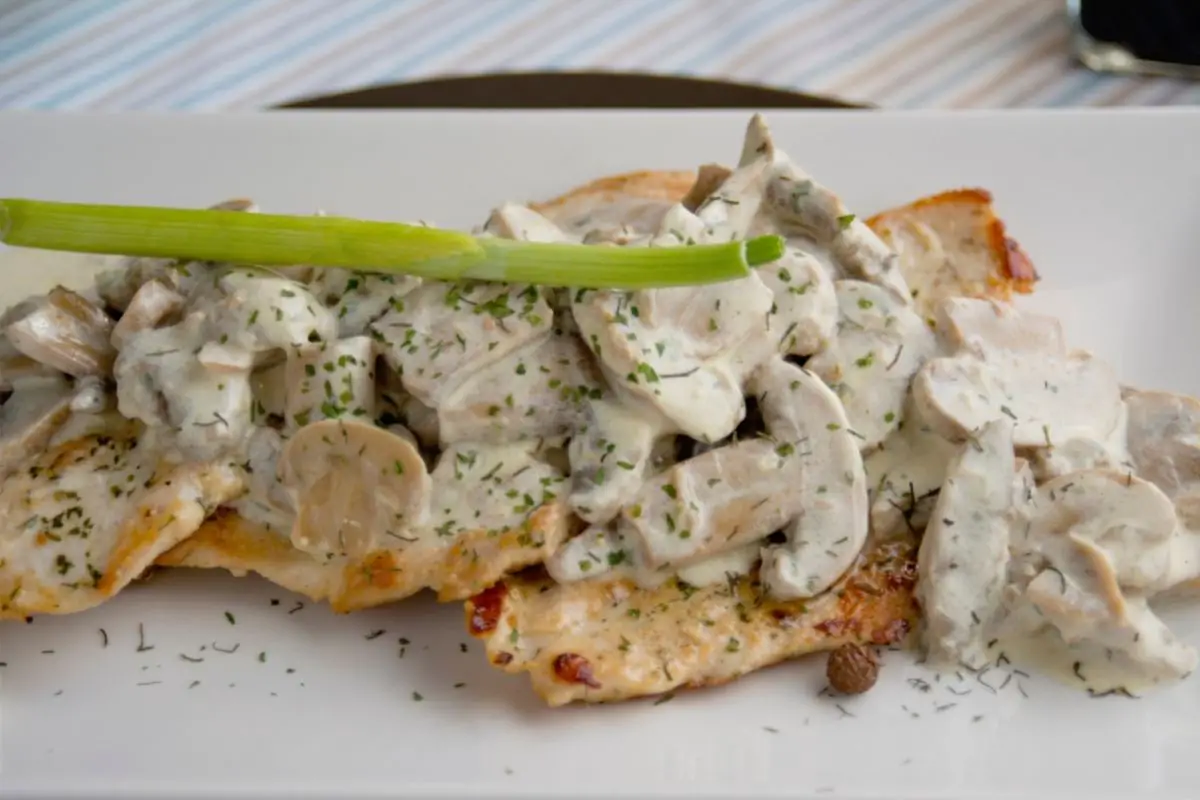 Mushrooms are a food that can go with pretty much any other food group. Vegetables, dairy products, and of course, pretty much any type of meat under the sun that you can think of.
Whilst beef and mushroom are a classic for the ages, chicken is also an excellent choice for being the center of an excellent meal (it may also be easier and less expensive to source, depending on your location).
The chicken and mushroom garlic bite recipe is going to show you just how great these two ingredients go together!
Mushrooms are naturally sweet in flavor, which means they pair perfectly with savory foods such as chicken.
They also provide a base for the sauce, adding extra depth to the whole dish. If you want to try something new with mushrooms, this is a fantastic place to start.
This makes for either a great side dish to a buffet or even as a great centerpiece to a meal in itself!
Serve with a few simple salad greens and some rice crackers, and you've got yourself a healthy, delicious starter that will melt in your mouth, unlike anything you've ever tasted before!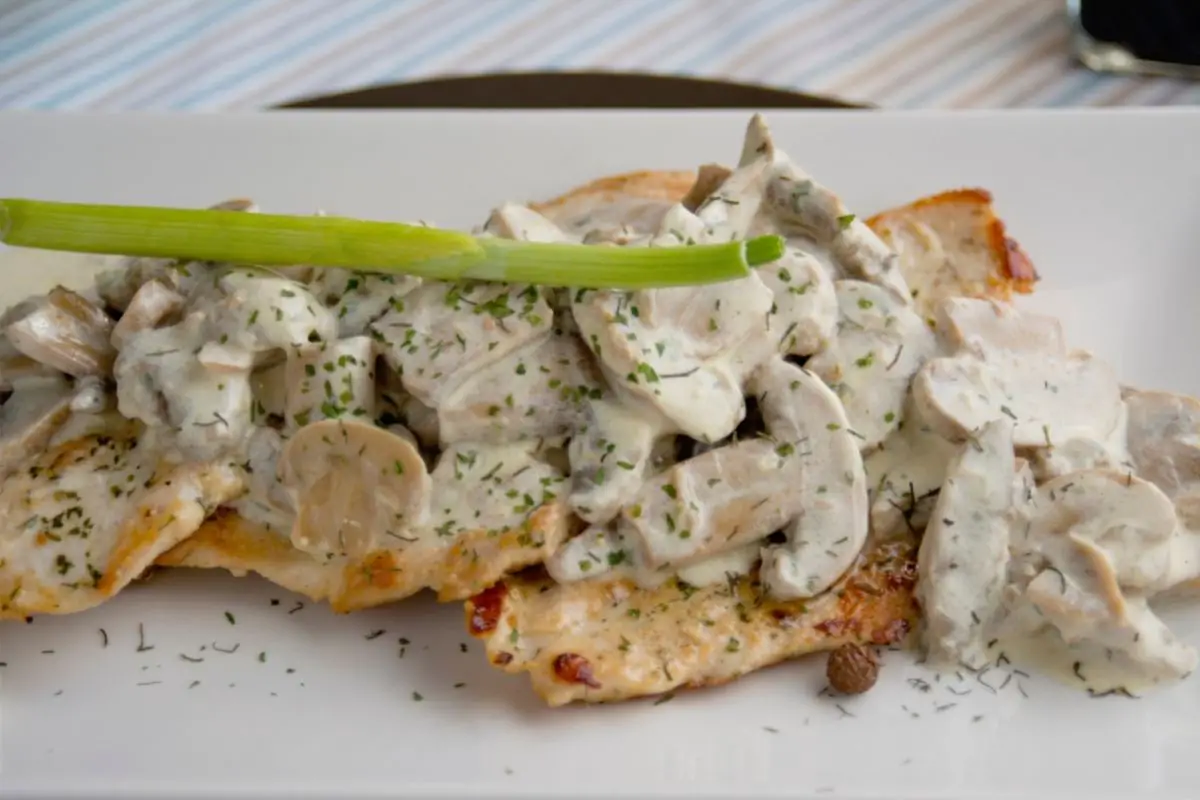 One of the best qualities that chicken has as a food is that it is great at absorbing the juices and flavors of other food items it is cooked with, making it great for creating amazing taste combinations.
This cashew chicken recipe is just such an example of this, being part of a large array of other colorful foods that help elevate the chicken to another level of tasting pleasure.
If you love Asian cuisine, then you'll enjoy this recipe. These flavorful bites come out crispy and golden brown and are juicy inside.
You could easily serve them as a snack, but they also make a great addition to a light lunch or dinner.
The healthy range of vegetables also makes this dish very nutritionally diverse, as well as adding so many beautiful colors to chicken that can otherwise come across as very bland.
Just don't forget the napkins – no one wants to eat their fingers off, after all!
Everyone loves cheese. Everyone likes a little chicken in their diet. And who doesn't love a few well-prepared potatoes in their meal?
So, you can imagine how great a recipe would be if it managed to combine all three of these ingredients into a delicious meal for pretty much anyone to get their taste buds stuck into.
If this sounds like you, your friends, or your family, then do we have the best recipe for you!
This cheese, chicken potato bake is the ultimate comfort food, offering up a warm, cheesy interior paired with tender chunks of chicken and a crunchy topping of breadcrumbs.
It's easy to put together, and it takes very little time to cook, meaning that you can whip this bad boy up in almost no time whatsoever.
You know what they say about fast food, right? Whilst this food is certainly much tastier than pretty much any fast food joint, you'll find that it certainly goes on to people's plates and mouths fast, that's for sure!
So, why not take advantage of a slow cooker and whip up this tasty treat in a matter of minutes. You're sure to impress everyone when you pull this thing out of the oven and let them sample it for themselves.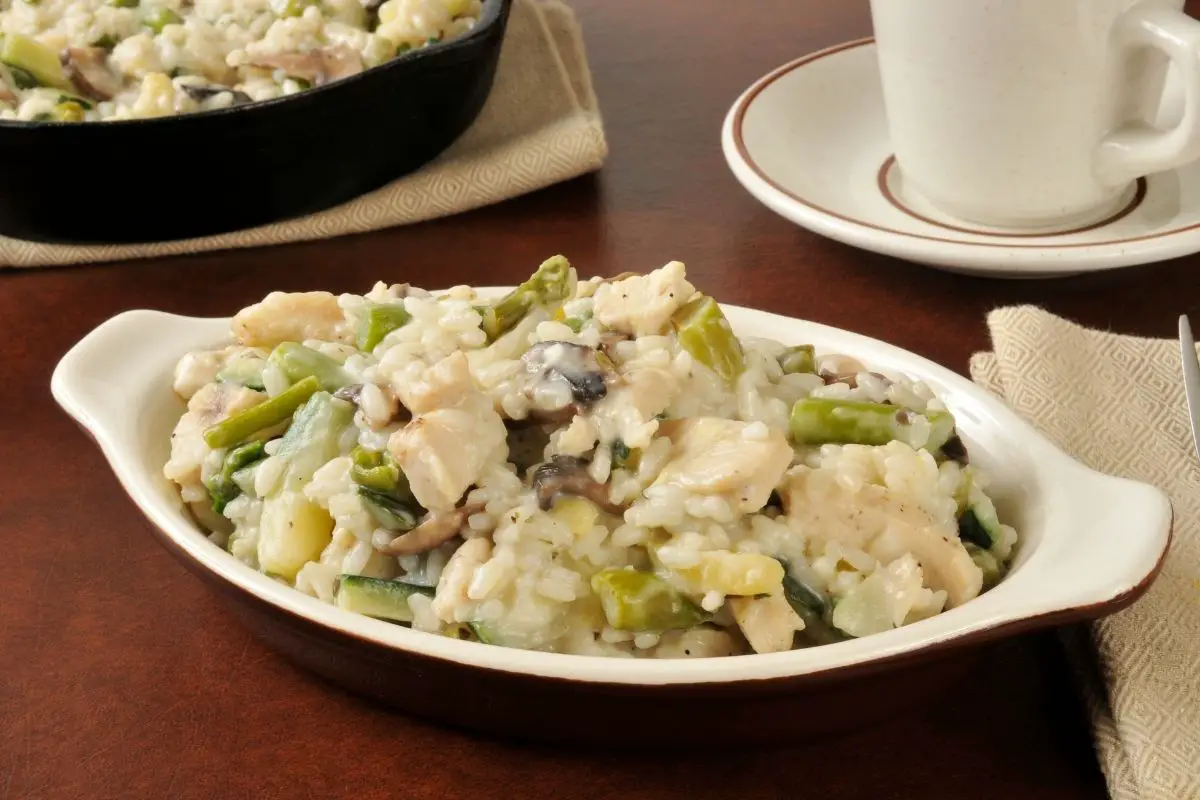 We've covered a lot of recipes in this list so far from a whole range of different cuisines to give you the most variety possible when deciding on your diced chicken meal of choice.
But sometimes, you might just want to whip up and prepare an old favorite for yourself or your family. But at the same time, you don't want to make the same dish that you've already made a hundred times before.
Well, this casserole with rice recipe is a perfect balance of these two wants. Make a meal that you know people will love, whilst also adding something a little extra to it.
It starts with a simple mix of white beans, rice, and some herbs, which are then layered into a baking dish and topped with any remaining ingredients that you might want to add to make this recipe your own.
Whether that's some extra shredded chicken, pasta sauce, mozzarella cheese, or anything else you can think of.
The result is a hearty, comforting dish, filled with loads of different textures and tastes. You've got your creamy butter, tender chicken pieces, and cheesy goodness.
It's quite hard to believe that this dish only contains four main ingredients, but thanks to its wonderful flavors, you're sure to be delighted by every bite.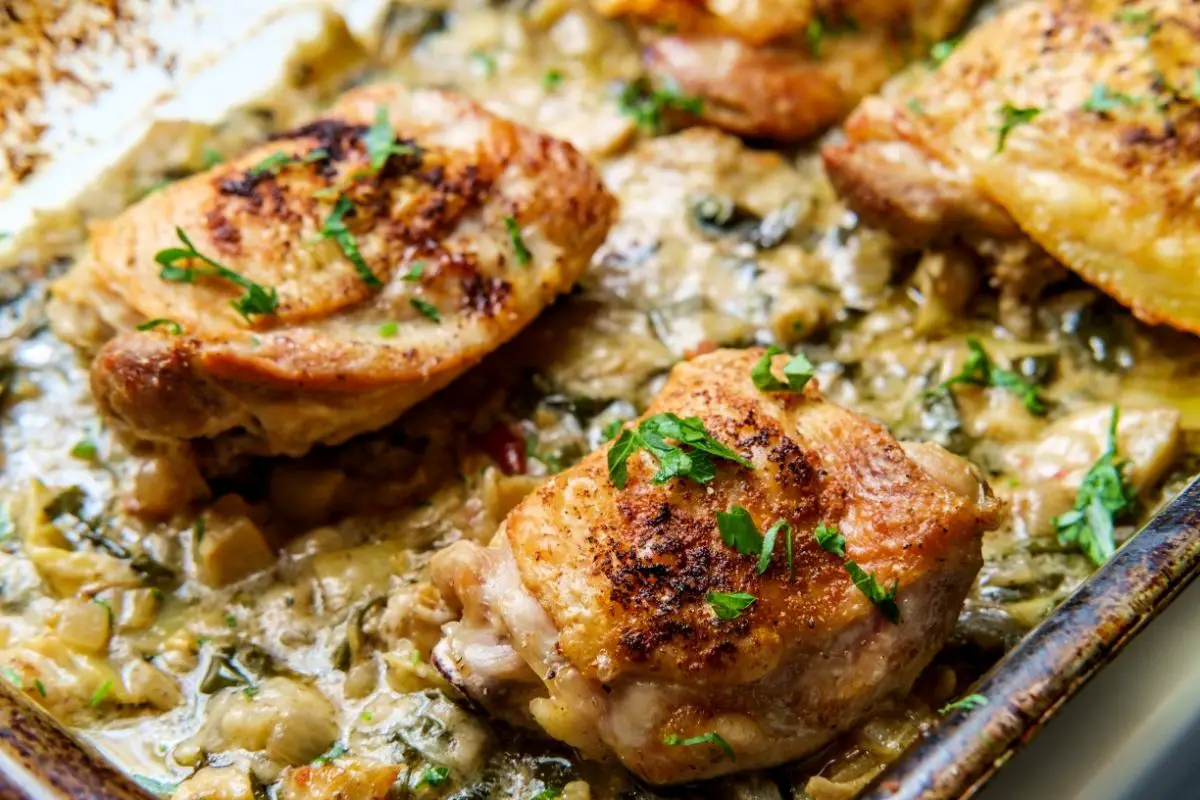 Whilst a good old casserole is great for a recipe that you may already be familiar with, sometimes you might want to broaden your culinary horizons a little, and try new foods and recipes out.
Maybe even a whole new cuisine that you've never tried before.
Greek food is an amazing type of cuisine that can sometimes get overlooked by the other culinary powerhouses of Europe, especially France and Italy.
But this Greek chicken and Artichoke Kotopita just go to show that Greek can stand with the greatest of cuisines in its special way.
A whole load of fresh vegetables is added to a seasoned marinade, along with some juicy chicken breasts, allowing the flavors to infuse throughout the breast meat.
Once cooked, the chicken is sliced and piled into a casserole dish where it's been layered with more of those delicious veggies, as well as some feta cheese and artichokes.
There's nothing particularly fancy going on here – just a basic kotopita recipe that brings all of the flavors together perfectly, making this one of our favorites.
So, if you've ever wanted to try cooking something Greek, now's your chance to give it a go! You'll be surprised how refreshing simply a change in cuisine can be for refreshing your passion for food!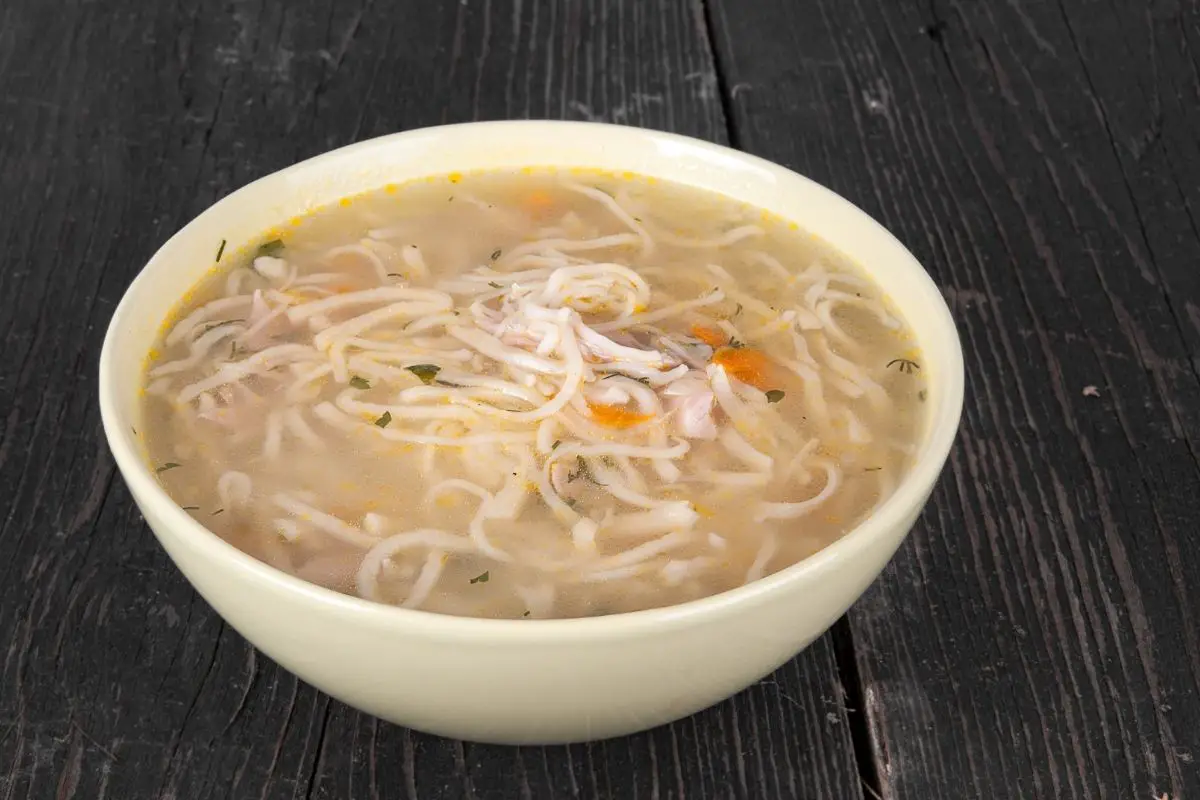 Looking for something to warm you up in those cold winter months? Looking for delicious food that can add something new to your palette?
Soup is a classic of the fall and winter months, but it can often feel the same after eating little else but soup for a season and a half.
So why not add a little Italian to your more watery meals, with this chicken, bacon, and vermicelli soup recipe?
As the name suggests, this soup is made from chicken, along with bacon and spaghetti (that's what they call their small noodles). The rest of the ingredients are pretty self-explanatory.
This recipe is quick and easy to whip up, and the flavor will have you reaching for it again and again. After all, who doesn't love savory, hearty soups?
This particular soup has so many layers of flavor that you'll want to sample with each spoonful thoroughly.
The first thing you'll pick up is the crispiness of the bacon, before smelling and tasting a hint of garlic and pepper.
Then there's the softness of the chicken, which melts right away in your mouth, before being complemented by the smoothness of the potatoes.
Then comes the lovely pasta, which adds a bit of texture, whilst also providing some substance to balance out the overall meal.
It doesn't take much work or time to make, and it's guaranteed to fill you up in no time at all.
Conclusion
As you can see, there's pretty much no limit to what you can do with some good chicken.
Whether you're looking for a simple dinner or would like to turn chicken into a light lunchtime snack, there's always a way to incorporate more chicken into your diet.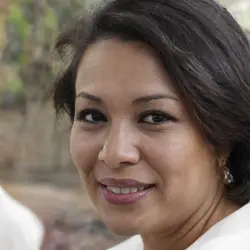 Latest posts by Kunal Sharma
(see all)